LawTech Europe Congress Draws Top Tier Sponsors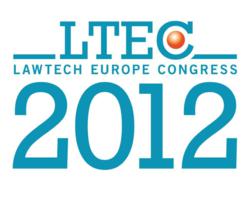 Orlando, FL (PRWEB) September 12, 2012
Today LawTech Europe Congress names world renowned legal organizations as their sponsors for this years event being held in Prague in November. Leading electronic discovery, forensic and legal technology experts will share their overall inquest on international litigation strategies and forecasts.
We are pleased to have several highly respected organizations as a part of our inaugural LawTech Europe Congress 2012 event in Prague, said Frederick Gyebi-Ababio, managing director E-Discovery Europe and head advisor of the event. The sponsors support helps our team take this conference to the highest level of educational content and creates an overall optimal conference experience.
AccessData

Founded in 1987, AccessData now has over 100,000 clients worldwide. Its leading technologies, including Summation and Forensic Toolkit (FTK), and its much sought after certification programs are used by law enforcement, law firms, corporations, and government agencies.
Anect

In order to provide its customers with high quality and comprehensive services, ANECT achieved the highest certification necessary to partner with the worlds largest companies. Their partners include Symantec, IBM, and Microsoft to name a few.
Apt Search
Apt Search and Selection are the UKs first recruitment specialists dedicated to the eDiscovery and litigation support sectors. It aims to become Europes top legal technology and litigation support recruitment partner.
Association of Certified Fraud Examiners (ACFE-CR)
With over 60,000 members, the ACFE is the worlds largest organization dedicated to combating fraud. Its members are located in more than 140 countries and investigate the more than 2 million cases of suspected fraud in civil and criminal cases.
Atlas Codexis