Inlanta Mortgage's Corporate Team Grows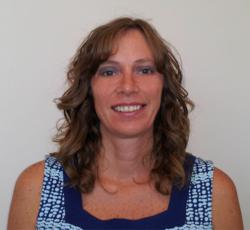 Milwaukee, WI (PRWEB) August 30, 2012
Inlanta Mortgage is pleased to announce the promotion of Robin Hughes to funding manager and the addition of eight new employees to their corporate staff.
Hughes joined Inlanta in October 2011 as a compliance and quality control analyst prior to her recent promotion to funding manager. Before joining the Inlanta team, she was the vice president of operations at GSF Mortgage. Hughes has been in the industry for 23 years and her career has included positions in underwriting, closing operations and compliance.
Inlanta has also filled new positions in underwriting, funding, closing, processing and shipping. Inlantas new hires to the underwriting department include Junior Underwriter Erin Singer and Underwriter Ginny Holler. New additions to the funding department include Secondary Marketing Assistant Trevor Johnson, Shipper Jill Golla, and Closer Jon Donovan. The central processing department added Rosemary Anderson as a junior processor; while the administrative department added Receptionist Judy Kinart, and Human Resources Assistant Rosemary McCullough.
While we continue to add successful branch offices to the Inlanta family, we need to maintain the high level of support we offer our sales teams and ensure customers have the best mortgage experience possible, CEO John Knowlton said. The promotions within the company also show how strong our current team is and how much we are growing. We are pleased to be creating jobs in this difficult economy. Job growth is the lifeblood of economic recovery.
About Inlanta Mortgage

Headquartered in Brookfield, Wis., Inlanta Mortgage was established in 1993. The company has grown to 34 branches in 17 states and over 200 employees. Inlanta Mortgage provides its partner branches with Fannie Mae/Freddie Mac agency products, as well as a full suite of jumbo and portfolio programs. The company is delegated FHA/VA, FHA 203K and USDA approved.
Inlanta Mortgage has been listed on Mortgage Technologys Top 25 Tech Savvy Lenders List in both 2010 and 2011, Milwaukee Magazines Top Mortgage Professionals, and Milwaukee Business Journals Top 25 Largest Milwaukee-Area Mortgage Banking Companies. Inlanta has also received the Platinum Million Dollar USDA Lender Award and was a finalist for the 2010 Mortgage Technology Award. Inlanta Mortgage is also a proud recipient of a 2012 Top Workplace Award.
The companys platform supports high producing professional partner offices with the latest technology and product menu focused on unsurpassed service and quality to both the consumers and employees. Inlanta takes pride in the highest level of honesty, integrity and ethics in all its business dealings. It is a member of numerous state Mortgage Bankers Associations and Lenders One, the largest cooperative of mortgage bankers in the nation. Inlanta is an accredited member of the Better Business Bureau with an A+ rating. For more information, please call Inlanta Mortgage at 262-439-4260, email info (at) inlanta (dot) com or visit the companys website at http://www.inlanta.com.
Related Tech Press Releases