HTML5 Mobile Web Site Bounce Rate Case Study Released by Anchor Mobile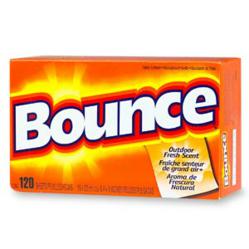 Saint Charles, MO (PRWEB) September 22, 2012
Anchor Mobile, a leading provider of mobile marketing solutions and an innovator in the mobile marketing industry, recently released a whitepaper titled Mobile Website Case Study. It is designed to exhibit how bringing a website mobile will engage customers and keep them on the site, thus increasing revenue.
With todays new thumb friendly technology becoming increasingly prevalent in everyday life, making a website mobile friendly is moving from something that was once a luxury, to something that is now a MUST have. Customers are relying less and less on their home, personal, and work computers to initiate searches and, instead, are using their mobile devices, such as tablets and smart phones, to search for what they are looking for.
Anchor Mobiles CEO and thought leader TJ Kirgin, recognizing this trend in the marketing industry, decided to conduct analytics on a certain website and see how installing an HTML5 web app for ones site can affect the sites bounce rate. "The results were nothing short of staggering" said TJ. The resulting case study has been published to show how simply installing an HTML5 web site app on a site can drastically change the way consumers view companies online, while also increasing the sites traffic, and ultimately increasing cash flow.
To get the "Mobile Web Site Bounce Rate Case Study" click here.
Anchor Communications & Digital Services DBA Anchor Mobile serves clients across a wide spectrum of business categories and will work to tailor an advertising or marketing plan that fits each respective client and their industry accordingly. Their skills include Media Planning/Buying, Mobile Marketing, Brand Identity, Logo Development, Graphic Design, Internet Advertising, Web Marketing, Creative Web Design, Programming, UX/UI design, and HD Quality Video Services.
Anchor Mobile develops, provides and supports Mobile Marketing Automation Software as a service to advertising and marketing companies in the USA, Canada and Mexico. They also provide Enterprise SMS and Mobile Marketing Solutions for large businesses and organizations.
Find More Computer Press Releases