Health Insurance Consumers Will Have to Wait as HealthCompare's Ebook Release is Delayed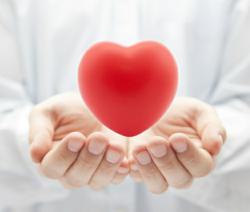 Orange, CA (PRWEB) August 07, 2012
HealthCompare aims to continue their path toward education consumers with ebooks. Since their beginning, they were bent on helping health insurance consumers make the decisions that are right for them.
The health care industry is riddled with jargon and language that is difficult to understand for those not within the field. HealthCompare saw this and has made it their mission to clarify the cloudy through questionnaires and infographics.
When landing on their site, consumers would be asked a series of questions that would help them better understand what their true needs were. The questions ranged from the shoppers medical history, medical preferences, and financial abilities. In this way, shoppers dont make the mistake of choosing a policy strictly based on the monthly premium they would pay, which could result in an effective policy.
Infographics are tools that help explain difficult concepts, like health insurance, through images and colors that are pleasing to the eye. These graphics are easily shared and highly effective for extracting data and information from complex ideas. They were also HealthCompares next step toward the education of consumers.
Some infographics created and released by HealthCompare are:

Is There Really Affordable Medical Coverage Available – Designed to help consumers find their most affordable options
COBRA Isnt The Only Health Insurance For Unemployed – Designed to educate the unemployed on their health insurance choices
Private Health Insurance Vs. Group Health Insurance – Educates shoppers on the difference between private and group health insurance
Other infographics can be found here.
HealthCompare is now following the growing trend of publishing. With the evolution of ebooks and ereaders, more Americans than ever are reading and carrying their books with them. Their goal in optimizing their education efforts is to produce ebooks that will help improve the lives of consumers across the country.
HealthCompare will release books that will cover topics ranging from self-employment to new parenthood. Consumers can expect books that will help them sail smoothly through the more difficult times and stages of life. As with most ebooks today, they will be economically priced and formatted in bite sized pieces that internet readers enjoy most.
HealthCompares ebooks will be released weekly beginning in mid-August.

About Health Compare: HealthCompare was launched in 2009 to work with brokers and carriers to help individuals and families easily research, compare, buy, and enroll in the right health insurance plan at the right price. Based in Orange, Calif., it delivers accurate, customized, health insurance quotes for the country's diverse population.
Through a unique partnership with its sister company, CONEXIS, HealthCompare has the ability to quickly reach thousands of COBRA-qualifying consumers and provide them with COBRA alternatives at the moment they become eligible for COBRA benefits. This provides these consumers with an opportunity to enroll in individual or family plans and potentially save hundreds to thousands of dollars on COBRA premiums and, at the same time, rewards referring brokers with referral fee income for the life of each policy.
For more information, visit http://healthcompare.com/ or call 888.748.5152.
Find More Graphic Press Releases