Health Insurance Consumers Can Expect Delay in HealthCompare's Ebook Releases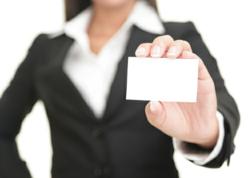 Orange, California (PRWEB) August 05, 2012
HealthCompare is a nationally recognized health insurance comparison site. Theyve built a reputation for compassion for the health insurance shopper. Understanding the difficulty that these consumers face, HealthCompare made it their mission to help them make effective decisions through education and understanding.
Originally, they set out to help shoppers learn what their situation could explain by asking them a series of questions when they came to the HealthCompare website. The questions were specifically geared to help them uncover the details hidden in their own health history, needs and financial situation.
Once theyd established their reputation for compassion, HealthCompare took their mission to the next level by creating and designing a series of infographics to help shoppers understand the hardships that revolve around the health insurance industry.
These graphics are illustrations of the hard-to-decipher data that surrounds the niche in a beautiful and easy-to-understand format through the use of color and images. The shareability of these images allow viewers to share HealthCompares mission with their networks.
Some of the infographics produced are:
How To Find Affordable Health Insurance – Designed to help health insurance consumers find affordable health insurance
Buying Health Insurance – Designed to help todays health insurance shopper buy health insurance online
Finding Cheap Health Insurance – Created to educate consumers on the best ways to find cheap health insurance
Others can be found here.
HealthCompare saw an opportunity to grow and expand their reputation beyond the health care field by releasing ebooks to help consumers through the different stages of life. Knowing and understanding the difficulties that every stage involves, they hope to make the lives of consumers better through their weekly release of their new books.
Seeing the boom in the publishing industry that has resulted in huge numbers of ebooks and ereaders being sold, HealthCompare decided this route was the next logical step in their evolution. With more readers now than ever because of the affordability and portability of ebooks, they should be able to reach beyond the scope of the active insurance shopper to help more people make the most of their lives.
The books were originally scheduled to begin release on August 6. However due to publishing issues, the date has been pushed back. The first title should be out around mid-August.
About Health Compare: HealthCompare was launched in 2009 to work with brokers and carriers to help individuals and families easily research, compare, buy, and enroll in the right health insurance plan at the right price. Based in Orange, Calif., it delivers accurate, customized, health insurance quotes for the country's diverse population.
Through a unique partnership with its sister company, CONEXIS, HealthCompare has the ability to quickly reach thousands of COBRA-qualifying consumers and provide them with COBRA alternatives at the moment they become eligible for COBRA benefits. This provides these consumers with an opportunity to enroll in individual or family plans and potentially save hundreds to thousands of dollars on COBRA premiums and, at the same time, rewards referring brokers with referral fee income for the life of each policy.
For more information, visit http://healthcompare.com/ or call 888.748.5152.