HasCoupons.com Giving Away a Smart T.V.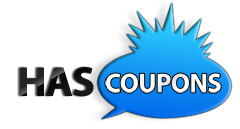 Detroit Michigan (PRWEB) September 23, 2012
HasCoupons.com Offering a Smart T.V. to the 1,000th person who likes us on facebook.com.HasCoupons.com is starting the season of giving early with the exclusive discounts to the top retailers available online.
Do not forget about the $ 10 Mail in Rebate get either a BP gas card or Visa Dept Card only from the number on company in savings HasCoupons.com.
HasCoupons.com works hard at providing the most extensive discounts online with most deals incuding free shipping on most retailers.
In one month HasCoupons.com has grown more than 2,400 percent since launching in August growing exponentially in every area from exclusive deals to the growing number of shoppers.
C.E.O. John Chalmers says We give our shoppers the best discounts hands down.
Weekends Best Savings for Electronics
Buy.com- Offers a large selection of items from electronics, clothes, home goods, and furniture. With such a wide variety to choose it rivals all large brick and mortar retail chains like Wal-Mart or Target. Buy.com offers numerous deals and discounts daily such as free shipping on many of their products.
Great deals on electronics from Hascoupons.com/buycoupons
MacMall.com- A reseller of the best products that Apple has to offer to consumers with best prices online. Macmall.com offering the best prices on Iphone 5 unlocked version. MacMall.com has Iphone 5 cases available for sale as well as the best prices on Ipads and Ipad accessories.
Get free shipping on electronics from Hascoupons.com/macmallcoupons
BestBuy.com- The largest retailer of electronics has some of the best deals on their entire catalog but right now get free shipping on all computer products, laptops, and tablets. As well as the largest selection of wireless carriers from Verizon, At&t, Sprint make sure to upgrade to the new Iphone 5 this weekend before they are gone.
Get the best discount with Hascoupons.com/bestbuycoupons
Hascoupons.com is constantly growing adding more than 7,000 exclusive discounts this weekend for their shoppers. With the demand for savings as the holiday season approaches shop with Hascoupons.com and stretch every dollar spent.
We offer the most free discounts to our growing number of shoppers.
Also dont forget to like us on Facebook.com and win a smart T.V. from the peoples champion of savings. We will be running these crazy give away every month until the New Year. Next give away is the peoples choice follow us at twitter @hascoupons and the most retweeted give away will be used.
Related Computer Press Releases