Best Books About Small Business To Be Determined Through Public Vote by Owners and Entrepreneurs – Cash Awards Offered to Winners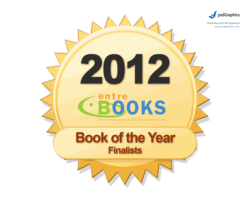 Dallas, TX (PRWEB) September 05, 2012
entreBOOKS.com announces a new online bookstore for entrepreneurs that saves time, guarantees high quality, and offers cash contributions to the award-winning authors and foundations that support small business.
The nominees for the September 2012 Book of the Month Award are:


The Lean Startup by Eric Ries
Platform by Michael Hyatt
Turning Pro by Steven Pressfield
How Will You Measure Your Life by Clayton Christensen
Great By Choice by Jim Collins
How to Win by Mark Cuban
The Information Diet by Clay Johnson
Visitors may vote for their favorite from among this collection at http://www.entrebooks.com. The winner of the Book of the Month Award will be announced on October 1, 2012, and will receive national promotion, a gold seal for their marketing, a direct e-mail sales campaign to thousands of small business owners, and a cash award.
I started this site just to catalog my personal library of some 350 business books, said entreBOOKS founder, David Shepherd. But visitors indicated they wanted morethey wanted a place where they could quickly find the most valuable books that those who understand their needs have found useful, and have vouched for through their votes.
Entrepreneurs are notoriously short of time. By incorporating objective nominations and votingby categorysmall business owners can count on entreBOOKS to quickly find great books that have been vetted by those who share their challenges.
Shepherd, who has spent the past twenty-five years teaching and practicing entrepreneurship, also added one more important concept, that of giving back.
As a lifetime entrepreneur," Shepherd said, I appreciate the authors who take years out of their lives to write great books that may help me to learn a new skill or experience a moment of inspiration. Most of them dont make a lot of money from writing, so I wanted to find a way that those of us who benefit from their efforts can also help reward them financially.
Accordingly, entreBOOKS has designated the majority of its net revenue on book sales (derived from participation in Amazons Associate program) to be given back to authors and foundations that support small businesses in the form of direct cash contributions. Both award-winning authors and selected foundations will also benefit from national publicity campaigns and exposure on the entreBOOKS Website.
The first foundation chosen by entreBOOKS.com is Create Jobs for USA which was recently launched by Starbucks to help create jobs throughout the small business sector.
Small business owners are kindred spirits, Shepherd said. Were calling on them to bookmark entreBOOKS.com and buy all of their business books through the site. It doesnt cost them any more, yet a part of their purchase will be rebated through us to great authors and great causes like Create Jobs for USA! Why wouldnt they want to give that back?
Authors, publishers, and foundations may seek inclusion on the entreBOOKS.com Website by visiting http://www.entrebooks.com and clicking on the Nominate tab at the top of the page. Then, they only have to complete and submit a simple form. Nominees must agree to aggressively participate in promotional campaigns as it is the collective traffic and ensuing sales that will generate significant awards and grants going forward.
About entreBOOKS and David Shepherd:
entreBOOKS is a division of entreINSPIRE, Inc., a Texas corporation founded and owned by David Shepherd. For over 30 years, David Shepherd has taught and practiced entrepreneurship while refining his new philosophy of business that has brought a unique can do attitude to small business owners nationwide.
Though he holds is MBA and served for over twenty-five years in various faculty positions at the McCombs School of Business at the University of Texas at Austin, Shepherds approach to business success is as much about life as about business. As an instructor, David taught one of the largest courses in the nation in entrepreneurial finance and strategy. He was routinely rated among the most popular by the hundreds of undergraduate students in his classes. As an instructor of high-tech finance for the prestigious ICC Institute of the University of Texas at Austin, he was give the award for "Outstanding Contribution to Entrepreneurial Finance.
As an entrepreneur himself, David has started several successful businesses including technology and service firms, having raised millions of dollars along the way. Thousands of small business owners have attended one of Davids live 8 Steps workshops which have been held in virtually every major U.S. city. The book on which the workshop is based, Your Business or Your Life: 8 Steps For Getting All You Want Out of BOTH, has been a perennial seller for nearly a decade. David is widely regarded as one of the most inspirational speakers to the small business audience and has produced 17 conferences over the past nine years, each designed to share his radical philosophy with entrepreneurs throughout North America.
Reaching the give back phase of life, David has reached out to mentor thousands of aspiring small business owner through:
entreINSPIRES Daily messages of education, information, hope, and inspiration and a unique monthly Webinar for members only.
entreBOOKS A growing online library of the most useful books for small business owners and entrepreneurs as voted on by their peers.
entreWEBINARS Live Web events designed to take a unique look at traditional business practices and help small business owners to overcome barriers.
David lives in the Dallas area where he writes and runs as often as he can.