US Federal Contractor Registration Praised by Technical Systems Solutions Inc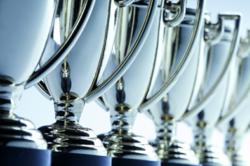 Orlando, FL (PRWEB) July 07, 2012
US Federal Contractor Registration, based in Orlando, FL, has received praise from Technical Systems Solutions Inc after completing the companys CCR registration, ORCA filing, and Dynamic Small Business Search profile in June.
The letter sent by Technical Systems Solutions President, Luis M Cortes III, read:
I would like to say thank you for all your help and support. Since the initial call James and I have built a good working relationship. His personal outreach to me and my family including during the birth of our new daughter was the reason I signed up with him. Then sense of family and personal touch was the key factor of me joining. I must say that after the sign up we have move many steps forward the right direction in becoming well known in the federal government. I feel comfortable in their hands and with their experience. Again thanks and hope to continue this great working relationship.
In addition to their CCR registration, ORCA filing, and DSBS profile, Technical Systems Solutions Inc also received a listing of procurement officers who had awarded contracts within their industry and service area during the last 12 months, with the telephone numbers and email addresses for each contact.
Technical Systems Solutions Inc has taken the first steps towards success in federal contracting, commented Eric Knellinger, President of US Federal Contractor Registration.
US Federal Contractor Registration is a third party registration firm that has helped thousands of small businesses register and market their company in order to secure federal contracts and grants. Their services cover complete mandatory registration such as CCR registration, ORCA filing, FEMA registration, and the upcoming SAM migration, as well as marketing services to help new contractors harness the same tools Fortune 500 companies use to get contracts like capabilities statements, targeted government contracting websites, and recurring bid notification emails.
Government contracting can help breathe new life into struggling businesses as well as encourage new growth. While the economy is slowly beginning to recover, many business owners are still looking for new ways to revitalize their companies. Often this search leads them to government contracting however the amount of government regulation and paperwork involved can turn many potential vendors away from an otherwise lucrative venture.
The federal government has awarded over $ 270 Billion in government contracts nationwide since October 1st, 2011, according to USASpending.
However, in order to be eligible for federal contracts, vendors must complete mandatory registration. This includes obtaining a DUNS number, completing CCR registration and submitting their ORCA filing. Individual agencies may also have their own registration requirements, such as FEMAs Vendor Profile registration. Vendors will also need to complete the upcoming SAM migration which will take the place of CCR and ORCA, scheduled to launch in late July.
The Georgia Tech Procurement Assistance Center has reported that nearly 20% of all current CCR records contain errors or omissions. Problems with CCR and ORCA can cost businesses time and money as even simple mistakes can disqualify a vendor from a contract award or even result in fines and punitive actions. Additionally, there are many rules and regulations that govern federal contracting. The Federal Acquisition Regulations manual, which regulates government contracting and instructs vendors how to complete the ORCA, is over 2000 pages long and written in legal terms that may confuse the average contractor.
US Federal Contractor Registration helps businesses like Technical Systems Solutions Inc avoid these headaches by assigning a case manager to oversee and process their registration.
US Federal Contractor Registration is a third party registration firm with corporate offices in Orlando, FL that has helped thousands of businesses complete their CCR registration and bid on contracts. US Federal Contractor Registration pairs businesses with a dedicated case manager who helps them every step of the way from initial registration to bidding on contracts. US Federal Contractor Registration's Orlando BBB rating is A- thanks to the quality of their service and responsiveness to customers. To request a free evaluation and assessment by a Placement Specialist for your business, call the Contractor Helpline at (877) 252-2700 ext 1 or visit our website at https://www.uscontractorregistration.com/.
More Tech Press Releases