Trophy and Plaque Company Creates New Tool for Plaque Phrases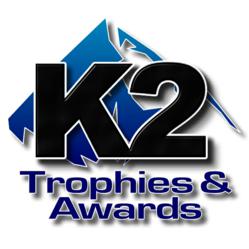 Richmond, VA (PRWEB) June 22, 2012
After 10 years of being asked what customers should write on plaques, K2 Trophies and Awards, a leading online retailer of trophies and plaques, has created a simple to follow set of rules when writing copy for plaques and similar types of awards.
Wes McKinney, Operations Manager for the company says, "This tool is admittedly long overdue. We have fielded literally thousands of questions of what should be written on a plaque. In the spirit of making ordering as easy as possible for our customers, and our commitment to keeping it simple, we have established a set of really simple rules to follow. We have also provided a few sample phrases to make it even easier for our customers."
The basic set of rules are as follows:
1.