Storageunitauctionlist.com Releases New Account Area for Subscribers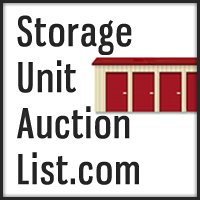 Asheville, NC (PRWEB) August 18, 2012
In order to meet the demands of the ever growing and changing storage auction market, StorageUnitAuctionList.com has launched a brand new layout for their websites user account area, allowing for easier navigation and shorter loading times. The changes to the website have been designed to better help the thousands of auction hunters now subscribed to their website.

Since they started in the beginning of 2011, the companys main concern has been that of the auction goer. We started from day one focusing on the auction goer; therefore we are constantly improving StorageUnitAuctionList.com to something that every auction goer needs, say Maddison Lake, President of Storage Unit Auction List.

Improving upon the updates made in April of 2012, the site now features an easy and concise toolbar that sorts the account area into six groups: Account Info, Auction List, Auction Map, Auction Calendar, Auction Alerts, and Export Auction List. Users can access the toolbar from any area of the page, as it follows you as you scroll, making switching back and forth between pages easier and quicker.

While most of the tools and features are ones that current users will recognize, they have added one new tool that storage hunters will find useful: The Export Auction List. This feature allows the user to download the entire auction list from their area and export it into Microsoft Excel, where it can be edited or printed out for easier viewing. This will allow auction goers to have a tangible list that can be customized, highlighted and marked for easier auction planning.

Most changes to the standard features are aesthetical yet functional, simply allowing an easier and more enjoyable experience. Users should notice that the auction calendar and the auction map now have their own pages that allow for better visibility. They still serve the same functions, just in a more streamlined way; the calendar still shows the user how many storage auctions are occurring on any given day in that month, just as the map still provides a visual representation of all auctions near them.

Storage Unit Auction List has always been about saving the auction goers time; auction alerts can even be sent to the users phone, making for less time spent on the computer. Another way they plan to save the subscribers time is with the significantly faster loading times when navigating between different pages. Most pages now load instantly or within a matter of seconds. This faster loading time saves the users time while making the site easier to manage.

StorageUnitAuctionList.com has been in business since 2011, bringing customers the most comprehensive storage auction list on the internet. The company has a paid staff that works daily to provide exclusive, up to date information for their subscribers. With a directory with over 50,000 storage facilities–the largest in the world–and 84,853 actual storage auctions listed since March of 2011, Storage Unit Auction List is growing larger by the day.
Find More Computer Press Releases