Provisionalbuilder Helps a Diverse Range of Inventors and Entrepreneurs Successfully Develop and File Patents to Protect Their Ideas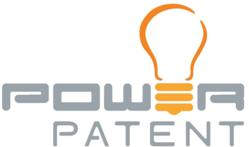 Santa Clara, CA (PRWEB) August 01, 2012
During the protracted recession, there has been considerable focus on the role that small businesses will play in Americas economic recovery. These entrepreneurs and inventors whose ideas are the essence of innovation in the small business sector now have a tool at their disposal that is specifically designed to guide them through one of the most challenging and costly phases of getting to their ideas to market: protecting their intellectual property that is at the heart of innovation.
ProvisionalBuilder, the most comprehensive patent-creation software available, hit the market just three months ago and already has enabled entrepreneurs and inventors across a variety of industries to successfully file their first patent. Their ideas span categories that include cosmetic medical inventions, industrial refrigerators, business software, and quirky novelty products. The inventors of these products share the same need: an efficient and effective tool to legally protect an idea and lock in its core value.
~ProvisionalBuilder helps me think like a scientist, write like a patent lawyer.
A physicist trained in material science, Dr. Boyd Bowdish now specializes in cryogenics. Or, as he puts it, the science of very cold things. Some of Bowdishs inventions are already in-market through the company with which he consults: Reflect Scientific, a leader in ultra-low-temperature freezer systems used in the manufacture, research and distribution of biopharmaceuticals. Unlike traditional freezers, which use a refrigerant that destroys Earths ozone layer, Reflect Scientifics freezers use liquid nitrogen. More recently, Bowdish had an ah-ha moment when he discovered that more than 350,000 low-tech freezers (known as "reefers") are installed in the nations long-haul trucks.
Low-tech truck freezers use diesel engines and CFC-based compressors to keep their contents cool. I thought, if we can replace them with our zero-emission, liquid-nitrogen-powered freezers, the trucking industry could reduce operating costs and eliminate the use of harmful chemicals, says Bowdish.
To quickly file a patent on the idea, Bowdish turned to ProvisionalBuilder. ProvisionalBuilder has been invaluable, especially in the research phase of developing my patent. I type in the description of my idea, and ProvisionalBuilder instantly alerts me to similar patents and the terminology used to describe them. This helps me choose words and descriptions that clearly distinguish my idea from others, enabling me to define unique and defensible positioning. ProvisionalBuilder enables me to think like a scientist and write like a patent lawyer, which means I can focus my legal team on more complex matters.
Investors in Reflect Scientific have been very pleased with the rapid intellectual property protection on such a potentially disruptive product for refrigerated transportation. The trucking industry has also shown significant interest in the reefer system and Reflect Scientific is currently engaged in customizing the reefer unit for specific carrier requirements.
~ProvisionalBuilder helped me understand just how original my idea really is.
MIBA Medical is a medical aesthetics company founded by Dr. Phi Nguyen, who believes that everyone should have a choice to enhance their beauty, erase signs of aging, and regain their youthfulness without surgery. Dr. Nguyen has developed a compound that can alleviate facial wrinkles. Delivered as an injection (similar to the way Botox is delivered), MIBA Medicals lasts longer 12-18 months and is not a neural toxin. ProvisionalBuilder has enabled me to develop and file two provisional patents. Its built-in patent search feature helped me determine the uniqueness of my idea and guided me to strengthen my product in critical areas to improve its differentiation in the market, said Dr. Nguyen. With these patents filed, I can confidently embark on product testing and refinement.
~I never thought I would be able to write a patent because I didnt feel I had the qualifications.
Mimi Lau is one the founders of Mustang Ventures, a software startup based in the San Francisco Bay Area that just launched Chimpped, a one-stop-scheduling platform aimed at businesses across multiple service-oriented industries. In her previous profession in the investment-banking sector, Mimi had worked with many types of lawyers and knew filing a patent for Chimpped would be essential but time-consuming. For a software product like Chimpped, its essential to capture and articulate the salient details of the user interface. ProvisionalBuilder provided examples of language used in similar patents and made it easy to add critical flowcharts to document how Chimpped works. It saved me hours of lawyers fees and enabled me to handle the most time-consuming phases of patent development research and documentation.
~ProvisionalBuilder helped me file my patent so I could start selling my invention.
From an early age, Michael Palladino has been making stuff and wondering how things work. After getting laid off from his job in commercial real estate in 2009, he decided to go full-time in the ideas business. One idea, among several ideas he began working, occurred to him after a neighbors tree was teepeed by local kids. It struck me that the tree had not been teepeed very well. Numerous half-unrolled toilet paper rolls surrounded the tree, and only the lower branches had been hit. A few days later, I was watching kids play lacrosse when the idea for the TP Launcher came to me. After a few prototypes, Palladino realized he was on to something. My initial version sent the rolls at least twice as high as hand-throwing, and later revisions added the right amount of spin thats key to efficient unspooling of the roll while in-flight. Thats when I realized I had the beginning of a viable novelty product.
ProvisionalBuilder enabled Palladino to quickly develop and format a patent for TP Launcher. Theres a wealth of information out there to help you develop a patent, but knowing how to access it is a real challenge. ProvisionalBuilder does the hard work for you by surfacing patents that are related to your idea. This helped me formulate the right language and guide my thinking so that I could focus on describing my products unique attributes. After using ProvisionalBuilder to develop and file a patent, Palladino set about manufacturing and marketing the TP Launcher. Since the launch of the TP Launcher in April, Palladino has already sold nearly 300 units. The product is now available at http://www.tplauncher.com and http://www.facebook.com/tplauncher.
We are thrilled that ProvisionalBuilder is already helping entrepreneurs get their ideas to market, assured that their intellectual property is protected, said Bao Tran, CEO and founder of PowerPatent, based in Silicon Valley. What were hearing from our customers is that ProvisionalBuilder makes the patent-filing process much less daunting thats exactly what we set out to achieve.
ProvisionalBuilder captures, diagnoses and formats a ready-to-file patent
Get organized: ProvisionalBuilder uses how-to guides that prompt the user to construct the application correctly. This easy-to-follow approach guides anyone, even those with no patent experience, through the application process.
Locate context-specific examples: ProvisionalBuilder uses the information provided by the inventor to locate and display issued patents so he or she can see how others have described similar subject matter.
Add drawings and annotations: Drawings generated by graphics applications or digital photos can be imported, labeled and annotated to highlight important aspects of the invention.
Edit and refine: The user can update and edit a patent with the built-in word processor or export it to Microsoft