People Search and Email Lookup Website Reveals Email Ownership Details Online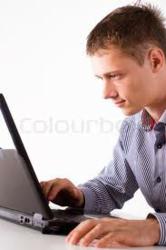 New York, New York (PRWEB) August 16, 2012
People search and email lookup are two things that are usually private when it comes to online records. The data management company, Inteligator, is now making its one billion once private records available to the public. The new launch of the people search and email lookup service is designed to make it fast and easy for anyone to research the name or email address of any U.S. resident. The data in the database represents well over 90 percent of the current U.S. population and meets all FCC guidelines for privacy.
A person doing a reverse email lookup can find out the identity of any person with just a simple email address.
The economic challenges that some businesses face when conducting business offline and online can be worsened by employee theft. Studies have shown that cyber crimes that include theft of data or money occur more often in unstable economic conditions. Some companies are now fighting back against employee theft by implementing third party tracing solutions into the daily workflow.
Using a private database service like the new Inteligator service can provide once private data to any employer that conducts periodic employee background checks or new employment hiring screenings.
Accessing criminal records offline used to require approval from one or more agencies that held private data. The changes that took place during the Freedom of Information Act have made is faster for companies or private individuals to access once sealed criminal records. Businesses traditionally had access to linked databases offline, but few had access to online databases that can be accessed from any computer in the world.
Parents with minor children often search for housekeepers, nannies or other workers that help attend to the property both during and after standard business hours. Most parents that hire babysitters do so with one or more personal references given before employment is made. Website like Craigslist have become a popular place for parents to hire workers that will enter their home. The new Inteligator database gives parents complete access to criminal, email, reverse phone and sex offender information at the click of a button.
About Inteligator People Search and Email Lookup
The Inteligator database holds over one billion once private records that include marriage, divorce, sex offender search, email, street address and reverse phone records. This powerful new database is completely accessible from any Internet connected computer or device. All searches are completed privately and are within the FCC guidelines for citizen privacy laws. Instant reports are available that detail the information. Both unlimited free and premium searches are available to anyone over the age of 18 years.