NJSBDC Procurement Programs Free Advisor Services for NJ Construction Firms Who Want to Contract with NJ Counties and Municipalities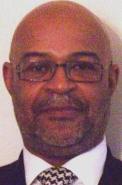 Newark, NJ (PRWEB) August 02, 2012
If your firm is confused, uncertain, or overwhelmed by the maze of laws, ordinances, regulations and the procurement process for local government contracting; look no further than the NJ Small Business Development Centers Procurement Programs. In addition to its core program funding, this statewide specialty program now has funding under the Jobs Act allowing for the addition of a specialty consultant, Nathaniel Adams, who brings 30 years of experience and knowledge in the local government contracting arena. Nathaniel understands the challenges facing small businesses expressing interest in doing business with the public sector.
I am delighted to announce that Nathaniel Adams has joined the NJSBDC Procurement Programs as a consultant to assist in advising clients on local government contracting matters says, Stephanie D. Burroughs, director of this NJSBDC statewide program. Nathaniel will concentrate in the area of construction and professional services, i.e. architects and engineers; however, he will also assist other types of firms as needed. Nathaniel continues to maintain all of his government purchasing qualifications and stays abreast of the continually changing landscape of local government contracting.
Prior to starting his consulting firm, Nathaniel served as Purchasing Agent for the City of East Orange. He is licensed by the New Jersey State Department of Community Affairs as a Qualified Purchasing Agent (QPA) and also holds the designation as a Registered Public Purchasing Official (RPPO).
New Jersey firms who want to do business with NJ municipalities and counties may receive free advising sessions from this seasoned professional. Firms should have computer and Internet access since the majority of the counseling is via the Internet. In order to register for counseling you must complete our Express Request for Advisor form. You may also contact:
Shy Hopkins

Phone: 973-353-5960

Email: procurement(at)njsbdc(dot)com

Web: http://njsbdc.com/procurement
About the NJSBDC
The New Jersey Small Business Development Centers (NJSBDC) network, comprised of 11 centers across the state, is the premier provider of comprehensive services and programs for small business in New Jersey. The network has assisted small businesses for 33 years, helping businesses expand their operations, manage their growth and start new ventures. The NJSBDC, a non-profit entity, is an accredited member of the national Association of Small Business Development Centers (ASBDC) utilizing national best practices. NJSBDC expert staff and practicing business consultants help established small business owners and aspiring entrepreneurs to develop business plans and marketing strategies, learn accounting and financial analysis, find capital financing, identify new markets , and expand their operations. The NJSBDC provides one-to-one management consulting and counseling, training, loan packaging services and specialized assistance in procurement, technology commercialization, e-business presence and international trade.
The NJSBDC leverages public and private funding sources, further maximizing resources for the small business community. The network leverages funding from the Small Business Administration (SBA), New Jersey State Government, the educational institutions that host the 11 centers as well as other private and public funding sources. For additional information about the NJSBDC, its programs and services, visit, http://www.njsbdc.com.
Related Computer Press Releases