New Hydroponics Systems, Grow Box, and Grow Tent Blog By Dealzer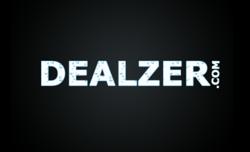 Northridge, CA (PRWEB) July 31, 2012
Dealzer.com has recently launched a new hydroponics systems, grow box, and grow tent blog. This hydroponic blog has detailed information on a variety of topics that help indoor gardeners with all of their hydroponics needs.
Hydroponics gardening has seen a big popularity boost in recent times. Thus, many hydroponics gardeners are seeking information to help them with their growing needs. Since most growers are new to hydroponics, they are in regular need of tech support. This blog will help gardeners with most everything that concerns hydroponics, grow boxes, or grow tents.
Hydroponic.tv continuously expands on its articles to further help people grow indoors. Although most topics are about general hydroponics tips, there are also articles that specifically focus on the hydroponics grow box or hydroponic grow tent.
About Hydroponic.tv:
Hydroponic.tv is a Dealzer.com blog that focuses on hydroponic tips regarding everything that concerns hydroponics and also provides information on the grow box or the grow tent. This blog will continue to expand with fresh information daily.
More Tech Press Releases