Netcam Shop Expands Product Line; Now Offering Network Video Recorders and Home Automation Devices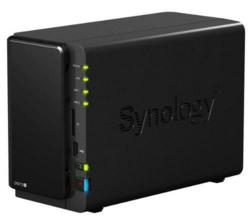 Los Angeles, CA (PRWEB) August 01, 2012
Netcam Shop, an online retailer of top-brand wireless and wired IP cameras, has recently expanded their offerings into the realm of Network Video Recorders and Home Automation devices.

"Network Video Recorders are very exciting," said Netcam Shop's CEO, Jeff Altman. "Think of it as a TiVo for your netcam. It constantly records the live feed coming off your network cams storing them safely and securely for later review.

Netcam Shop partnered with Synology to bring their NVRs to the Netcam Shop website. Each NVR includes Synologys Surveillance Station software, in addition to also working as a more general Network Attached Storage (NAS) device. This allows users to store and share music, photos, and personal files, in addition to the IP camera footage. The single hard-drive bay can be expanded to hold up to 4TB of storage.

On the home automation front, Netcam Shop has partnered with Mi Casa Verde to bring their series of Z-Wave based home controllers to the site. The home controllers allow users to remotely control almost any device in their home from the convenience of their smartphone or laptop. The home controllers are compatible with many of Netcam Shops IP cams motion sensing abilities, allowing alerts to be triggered when the cameras detect movement.

Say you want the lights to turn on automatically in your house before you get home from work, or have the A/C turn on based on the weather report and not the thermostat. The Mi Casa Verde controllers can do that, said Altman.

IP cameras are a rapidly growing facet of home and business surveillance. They allow the user to view live video feeds locally, or over the Internet. Parents, pet owners, small business entrepreneurs, and property owners are all discovering the benefits of having a network camera based surveillance system. The Network Video Recorders and Home Automation devices bring enhanced value to the Netcam Shop offerings.