Medical Alert System Provider Rescue Alert of California Reveals the Secrets to Healthy Senior Living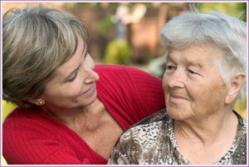 Rancho Santa Margarita, CA (PRWEB) August 02, 2012
The aging population has, more and more frequently, turned to the internet for their communication, for entertainment, for socialization, and for information. In a time when the world circulates most of its news and information digitally, we find that more and more older people utilize their computer to answer the increasing numbers of questions they have about aging and their health. Today, 53% of people over the age of 65, and a whopping 77% of those between 50 and 65 use the internet. This growing trend means that more of the elderly are looking to experts like medical alert system provider Rescue Alert of California to provide the answers they need when they log on.
Seniors arent the only ones scouring the internet for experts information on aging and senior healthcare, however. Their children are concerned about the well-being of their parents as they age, and they want to have all the proper information to make important medical decisions on behalf of their parents. Even more so than the seniors themselves, adult children with aging parents are looking for available information on eldercare, aging-in-place, and support for unpaid caregivers, and they turn to the internet to find this information.
Seniors, as they age, are looking for experts to help them transition into a new life in which they must accept help, Lindsey Brewster of Rescue Alert of California explains. As a computer literate elderly population grows, there is an increased public need for digital senior and caregiving information and support, and our team is focused on addressing this need through our website.
Rescue Alert of California has always provided seniors with quality medical alert systems, but it is more recently that they have come to widen the variety of free senior resources and support that they provide online. In order to accommodate the growing need for caregiver support and senior resources, they have taken steps to ensure that their websites focus is on helping seniors and their families find the resources they need to make the right decision when it comes to the health and care of their senior loved one.
The first thing youll likely find when looking for information on Rescue Alert of Californias webpage is their Senior Resources, Articles, Information link. This page offers free valuable articles and information on a variety of topics, as well as a list of additional relevant links and resources from other important senior related sites.
Another area of Rescue Alert of Californias website that cannot be overlooked is their senior blog. This page is an often-updated collection of writings on specific topics of concern for seniors. The information in the blog is timely and will many times take on a specific seasonal concern like the danger of heat stroke in seniors during the summer months, or a piece on preventing slips and falls on the icy pavement in January. For all the latest information that Rescue Alert of California is sharing, the blog is the place to go.
Whether it be the blog or the resources page, however, Rescue Alert of California has made it their goal to educate families about their choices and the health of their aging parents and grandparents. It is through these sections of their website devoted to informing and supporting a growing population of seniors and caregivers, that Rescue Alert of California has truly become a trusted digital source for those who seek answers about the health resources and care options available for their senior loved ones.
About Rescue Alert of California

Rescue Alert of California is the premiere senior medical alert provider and has designed its products and services to respond with speed, accuracy, and dependability. They have specialized in elderly emergency medical alarm services since 2001. These extensive years of experience, engineering, and research have brought about the highest level of senior medical care.
To view our library of senior resources, visit our website at http://rescuealertofca.com.
To join a supportive network of senior resources and experts in the field, follow on Twitter @rescuealertofca, or Like on Facebook: http://www.facebook.com/RescueAlertofCA