Magellan Switch GPS Watch – Excellent Data, Accuracy and Quick Battery Changes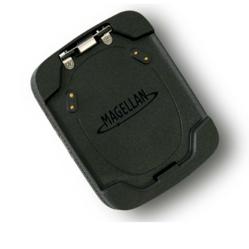 Bozeman, MT (PRWEB) August 04, 2012
The all new Magellan Switch features excellent data and accuracy for cyclists, runners and outdoor sports enthusiasts according to the Heart Rate Watch Company.
"These are some great new GPS fitness products, great design, rugged, offers cycling and running data and is priced below comparable models from other manufacturers", says Rusty Squire, President of the Heart Rate Watch Company. He adds, "If there is any drawback it is that it does not make a great day-to-day time piece because the time is in the menu and you must also manually save each activity before powering the device down".
Where the Switch by Magellan does shine is in the accuracy of its GPS and its ability to measure pacing in either minutes per mile or in miles per hour, along with its ability to connect to ANT+ compatible devices like foot pods, power meters for cycling, chest straps and other accessories.
Magellan Switch also twists out of its wrist band allowing you to mount to a bike, with optional multi-sport mounting kit, and it also allows you to change the lithium-ion rechargeable battery by using a back-up battery that can increase the useful life in GPS mode another 14 hours, the regular Switch battery lasts about 8. "This is one thing that always bugged me with other GPS watch units and that was no user changeable battery option because once it was dead you only had one choice, wait for it to re-charge", says Squire. He adds, "For ultra runners and athletes who wish to measure an activity period of longer duration this extended battery solves a big problem – extended power".
The Magellan Switch was just released in July and comes in two versions, one with a heart rate strap and one without. The one without the strap is for those who only want pacing data or already own an ANT+ chest strap and do not wish to duplicate the expense. The Magellan GPS watches are a great new arrival from a trusted name in GPS technology.