Let's Blog About Office Supplies! E-commerce Site SupplyGeeks.com Launches Upbeat "Office Blog" With Advice On Making Work More Productive – And Fun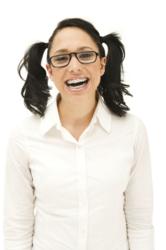 Grand Rapids, MI (PRWEB) July 16, 2012
Office supplies e-tailer SupplyGeeks.com announced the official launch of the SupplyGeeks Office Blog today, a blog devoted to making work easier and more fun. Launched in May of 2012, SupplyGeeks.com has been quickly gaining momentum in the office supply e-commerce arena. After shattering first month sales expectations and bringing customer service to the next level with LiveChat software; the SupplyGeeks are at it again. The Geeks look to again separate themselves from the big box stores by bringing practical work/life solutions and a little bit of fun back into the home and office.
Even before SupplyGeeks.com was launched, the main goal for the office supply e-tailer was to make the office supplies buying experience easy and fun. They currently accomplish this by way of extensive social media interaction and most recently through the use of LiveChat software. Offering over 35,000 products in addition to providing the best customer service has separated SupplyGeeks from the pack. Taking their commitment to customer service and interaction one step further, the SupplyGeeks have integrated a brand new in-depth blog to their e-commerce site.
From the start we wanted to have a different and special relationship with our customers, said SupplyGeeks.com Director of E-Commerce Eric Houtkooper. Our new blog gives us a unique opportunity to interact with our customers beyond just a sale like most other stores. The SupplyGeeks blog is the perfect place to show our expertise and at the same time, make work a little more fun. That is something everyone can relate to.
The new SupplyGeeks.com blog offers unique elements to engage and empower customers that are hard to match. Original articles will include product spotlights, reviews, buying guides, contests, and more. As of press time, popular articles included Five Ways That Buying Office Supplies Is Like Golf and the 2012 SupplyGeeks Computer Mouse Buyers Guide. However, the work/life balance will also a main focal point. The Geek blog will feature tips for the typical person to be more productive, get more done at work, and even ways to further their career all the while maybe having some fun in the process.
SupplyGeeks.com Marketing Coordinator Matt Jones is excited for the content that will be presented. Our blog will be the place to go for showing off the newest and coolest supplies one day, how-to choose a business travel bag another day, or maybe 5 ways to be a more positive person another day, said Matt Jones. Giving our customers relevant, interesting and humorous original content about work and life is what this blog and essentially, the SupplyGeeks mindset is really all about.
Headquartered in Grand Rapids, Michigan, SupplyGeeks.com is an online seller of office supplies, school supplies, business furniture, tech gear and more. Backed by a parent company with over 60 years of experience in office supplies, this innovative company aims to make your work experience more efficient, and whenever possible, more fun. SupplyGeeks.com Director of E-Commerce, Eric Houtkooper, was previously President of