Just Released On You Tube: 3 Songs That Lift Our Hearts Heavenward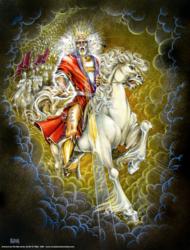 San Luis Obispo, CA (PRWEB) June 27, 2012
Three songs have just been released by Reap The Harvest and the World Faith Foundation on You Tube which combine music with pure spirit-filled inspiration.
Thomas Carlyle, the Scottish essayist during the Victorian era once wrote, Music is well said to be the speech of angels; in fact, nothing among the utterances allowed to man is felt to be so divine. It brings us near to the Infinite.
The three titles of the songs that are crafted and performed to move us closer to the Infinite are, The Living Word, Youve Got To Lose Before You Can Find, and You Will Come Back.
The artist, James Hirsen, originally from Chicago, has played keyboard and harp with the Temptations and recorded at the legendary Chess Studios with numerous artists including Natalie Cole, the Impressions, and Jerry Butler.
The music and lyrics of these songs were inspired by the passage in the Psalms, My lips shall greatly rejoice when I sing unto thee; and my soul, which thou hast redeemed.
"The Living Word" is a powerful driving song, yet it communicates a deep message. Co-writer Sherif Michael describes it as a song that tells us who Jesus Christ really is.
Although Christ, the Messiah, came to earth as a humble suffering servant, fulfilling specific prophecies made in the Old Testament hundreds of years before His birth, in the song, He is described with the majestic power of His Second Coming, as described in the Book of Revelation.
When the song proclaims, You created all the bright lights, sun and moon from the earliest days. Youre the person robed in linen, your face flashes like lightening, the magnitude of the power of the Lord is conveyed with a clarity that only a truly inspirational song can bring.
"You've Got To Lose Before You Can Find" reaches deep into the listeners soul with its rich country-tinged cadence.
The lyrics urge us to bring on the songs, bring back the laughter, the Spirit which eases the mind.
It speaks of a lesson in life to be learned as the songs refrain tells us, Youve got to lose before you can find.
"You Will Come Back" turns us away from the banal news of the day to the good news that Christ will return in glory to take possession of His earthly kingdom.
The lyrics speak of a suffering servant preaching good news to the poor and healing the sick, but also of a Savior who comes back in full force, leading an army of angels with swords of fire.
The graphic visuals used in all three videos add to the inspirational experience the music brings. The striking imagery inspired by the Book of Revelation in one song and the serene ocean, and majestic beach and Morro Rock scenes of Morro Bay, California, make listeners turn their attention to, and move closer to the Spirit of Life.
Links to the music videos can be found on earthharvest.org and oneminutefaith.com.