Infocasts Debut Biomass Trade & Transport Summit Continues to Gain Steam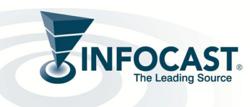 Woodland Hills, CA (PRWEB) July 10, 2012
Infocast, the leading event producer of networking and business intelligence events in the bio industry, is set to host its first Biomass Trade & Transport Summit in Charlotte, North Carolina, on July 16-18, 2012. The Summit provides an unprecedented opportunity for companies to meet and network with important industry professionals who will play major roles in creating the international biomass trade and transport infrastructures of the future.
European and Asian government initiatives to reduce greenhouse gas (GHG) emissions have led to an increase in foreign demand of US export of biomass to serve as the substitution for coal. According to Wood Resources International, a leading forest industry consulting firm, more than 2 million tons of wood pellets were shipped in 2011, a 300% increase from 2008. Foreign demand for US export of wood pellets alone is projected to increase from approximately 10 million metric tons in 2009 to over 50 million by 2020.
Despite the lucrative opportunities in the biomass industry, there are challenges and obstacles to overcome, such as maintaining wood supply availability, port infrastructure improvements and maximizing logistical efficiency.
Summit Chairman Dr. William Strauss, President of FutureMetrics, and Joseph J. James, latest appointee to the Federal Biomass Advisory Committee and President of Agri-Tech Producers, LLC., are among the superb cast of speakers set to share industry insights, valuable strategies, latest trends and more in the main event. Other speakers include European utilities, US pellet and biomass producers, port and stevedoring representatives, shippers, rail, barge and trucking companies, supply chain players and various other key stakeholders.
In the pre-Summit workshop, Jonathan Rager, Principal at Poyry Management Consulting Inc., will discuss topics such as the viability of North America to supply a reliable, long-term flow of biomass, and what infrastructures are required for efficient biomass logistics in a supply chain. The workshop will incorporate detailed analyses of wood fiber supply and prices, profiles of suppliers, competition from alternative uses and transport restraints.
For more information on the event, to REGISTER, or to join as a sponsor or a partner for the Biomass Trade & Transport Summit, visit http://www.infocastinc.com/biotrade or call Alice Barsoomian at 818-888-4445 x19.