Inbay Named as Finalist for eCommerce Best Customer Service Award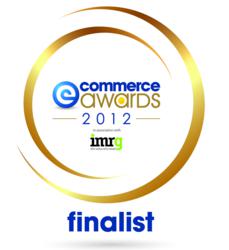 London, UK (PRWEB UK) 2 August 2012
Inbay's focus on delivering top class customer service has been recognised with the London-based IT support business shortlisted as a finalist in the Best Customer Service Award category in the prestigious eCommerce Awards for Excellence, 2012.
Being chosen as a finalist is a fantastic recognition of the great work done by the Inbay team, says Managing Director of Inbay Kristian Wright. The team identifies and resolves hundreds of IT problems, every month, from crashed computers and dead hard disks to frozen smartphones and damaged tablets.
They do a brilliant job of calming and reassuring people who are often frustrated even enraged by their badly behaving technology and worried by the prospect of losing valuable data, while they sort out the problem and help the customer take steps to prevent it reoccurring. We take pride in making technology easy to understand and going that extra mile for customers so its wonderful to be recognised by our industry in this way.
The eCommerce Awards for Excellence are designed to celebrate and showcase successful e-commerce businesses in the UK and the contribution they make to society and culture.
Finalists were selected by a distinguished panel of judges including Peter Fitzgerald the Country Sales Director of Google UK, Frazer Locke, Asda WalMarts Trading Director, Chris Webster, VP Head of Retail at Capgemini under the guidance of Chairman of the Judges, Tony Kane, Managing Director of Touchpoint Communications, part of the Carat Media group,
Competition this year has been fiercer than ever, according to the organisers, eCommerce Expo in association with IMRG (Interactive Media in Retail Group), the UKs industry association for e-retail, with the number of entries received up by a staggering 147% this year.
Inbay offers individuals and businesses a range of technology support services. Its personal support plan with 'No fix, no fee' promise provides affordable 24/7 support for any computer, laptop or idevice that connects to the internet. To date, Inbay has rescued more than 3.3 million files for its customers including 1.1 million music tracks, 1.3 million documents and 725,000 photographs and recovered more than 7,000 computers.
Inbay also provides start-ups, small and medium sized businesses with virtual IT department services and a range of cloud-based IT services to help you work smarter, wherever you are.
About Inbay
Inbay was founded in 2002 by Mark Duke and Kristian Wright, to redefine the way technology and technical assistance is delivered. Today, Inbay helps consumers and businesses get the best from their technology and sort out their tech problems through its web portal, on the phone and in its London store. For further information call 0800 082 0609 or go to http://www.inbay.co.uk or http://www.inbay.co.uk/your-business