FranConnects Keith Gerson joins roster of speakers for 2012 Franchise Operations Performance Summit (OPS), to be held July 18 & 19 in Denver, CO.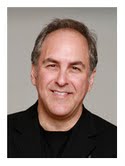 Denver, CO (PRWEB) June 21, 2012
When franchisors and franchisees think of the internet, its typically in terms of how to better serve customers and attract new ones. The newest addition to the Franchise OPS speaker roster, FranConnect President Keith Gerson, CFE, will address how new Web 2.0 technology can be used to transform how franchisors train and work with franchisees in order to elevate franchise performance.
There are many franchisors who underutilize the capabilities of the internet, particularly when it comes to operations, said Evan Hackel, president of Ingage Consulting and one of Franchise OPS keynote speakers. Were ecstatic to have Keith Gerson speaking on this topic because he will not only talk about how new Web 2.0 technology can be used to improve franchise operations but he will provide attendees with a written, actionable plan they can implement from Day One when they return from conference.
In addition to Web 2.0 technology, Gerson will also hold a workshop entitled Maximizing the Benefits of an Online University. The workshop will illuminate the best practices in implementing an online university as well as presenting real world case studies to stimulate conversation. As with Gersons other workshop, attendees will be able to create a list of action items to improve their franchise training systems.
Done right, online universities can be truly transformational and improve operational execution. The key is integrating the online training into a comprehensive implementation and having the type of online training that users will both enjoy and learn from, said Gerson. The workshop can help with online universities or those thinking about adding one by teaching best practices in implementing an online University.
Gerson is a 35-year franchise industry veteran. Prior to holding his current position as president of FranConnect, he served as the Chief Operating Officer at Sopra Brands, one of franchisings leading private equity and management companies. Gerson has also led multiple companies to record levels of franchise development and accelerated them to multimillion-dollar revenue growth, leading to increased royalties and significant EBITDA. Companies he has led include PuroClean, AlphaGraphics, Mrs. Fields, and ChemDry.
A highly sought public speaker and mentor, Gersons expertise covers emerging as well as established franchise systems. His knowledge base helps FranConnect efficiently implement in-depth franchise development solutions for consistent growth and revenue profitability.
Part of what makes Franchise OPS a one of a kind conference, besides the fact that we deal specifically with franchise operations, is speakers the caliber of Keith Gerson, said Hackel. His combination of experience, intelligence and presentation skills makes this a must-see workshop.
The initial Franchise OPS was held last December in Atlanta, Georgia. In addition to Gerson, seven franchise expertsEvan Hackel and Deb Binder of Ingage Consulting, Stacey Ruth of Actio Marketing, Eric Stites of Franchise Business Review, Rupert M. Barkoff of Kilpatrick, Townsend and Stockton, Barth Getto of BizUnite and Bill Gauthier of CCA Global Partnerswill conduct two days of workshops at the Westin Hotel in downtown Denver.
Workshops to be held include: