Focus Digital Displays Releases New LED Color Sign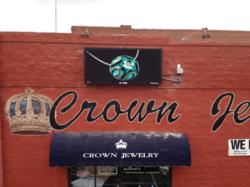 Round Rock, Texas (PRWEB) July 06, 2012
Focus Digital Displays has expanded its product line to include a simple, full-color LED display.
The new display, the Focus Color 22mm Lite, was designed to bring full-color capabilities to schools, churches and businesses at a single-color price. It comes with extra-wide viewing angles for exceptional communication, a 256-color palate and secure wireless message exchange capabilities.
This sign is not designed to replace the monochrome display, but its designed to introduce the full color display to more potential suitors because of its price point, said Ben Blackburn, owner of Focus Digital Displays.
This customizable LED sign continues Focus Digital Displays history of providing high-quality, American-made LED solutions. It comes with a five-year warranty and unlimited tech support to help meet businesses needs and increase return on investment.
The LED board is produced by a company that has manufactured displays at the same facility for 25 years, which allows Focus to offer the new sign for immediate availability.
Focus Digital Displays provides custom LED signs for churches, governments, schools, car dealers and other entities. They offer 30 different indoor and outdoor display solutions, all of which are American-made and come with tech support and warranties.