Excellent Graphic Design Service with Latest Advanced Techniques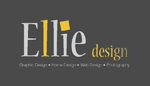 Ashburn, VA (PRWEB) June 16, 2012
Ellie Design has successfully developed an excellent line of graphic design services that it is now offering to global clients. Graphic design is one of the much important areas in the designing space. It is one service that is sought after by any type of business model, be it small, medium or that of large sized businesses.
Having an absolutely creative and lively designing expert team, it is quite easy for Ellie Design to provide excellent work products on even some of the toughest design requirements. Any business should pay adequate attention to the marketing and advertising areas in order to have a sustainable business model and to increase the clientele. Ellie Design understands this need very well and produces unique and catchy logo designs, poster and brochures.
Logos, brochures and posters of a particular business represents to the company and its service offering and many people judge a business based on the quality of the brochures and cards that it offers. The designs produced by Ellie Design so far have turned out to be a hit and catapulted the reputation of several businesses.
All the necessary features like selection of color, outlay, images and one-liners are done with utmost care so that it shines out of the hundreds of logos or brochures that a customer may come across. The graphic department of Ellie Design provides a wide range of service which includes logo design, poster, direct mail, email blast, brochure and book designing. All of these are some of the most sought after services in the market for small to large sized businesses.
Designers of Ellie Design keeps in mind the current trends and splash in a great deal of uniqueness through its graphic design so that it stands out from the rest of them. If a closer look at Ellie Designs logo design or that of web design service is taken, it uses the right combination of colors and images in the right way so that it does not get overboard at any point of time.
In addition to providing exceptional service in the graphic design space, Ellie Design also ensures that the services are provided for a much cheaper rate so that all business models could utilize its expert service.