Education Matching Service CollegeComplete.com and JoinAPS.com to Part Ways with Justin Lofton for Remainder of 2012 NASCAR Season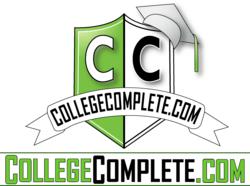 Deerfield Beach, FL (PRWEB) July 10, 2012
It has been nearly one year since CollegeComplete.com (877-543-2655) and JoinAPS.com joined Justin Lofton just as he made his switch over to Eddie Sharp Racing. In that time Justin Lofton has won his first race and led the series for a number of weeks. While College Complete and Justin Lofton have enjoyed the success to date College Complete announced today that all parties agreed to part ways after eight weeks into the 2012 season.
We have thoroughly enjoyed our association with Justin Lofton and the team, said College Complete CEO Dan Haim. We wish Justin, his family and the team only the best as they continue their pursuit of the championship this year. This is such a hard working team, with such passionate people, that we fully expect them to continue to do well.
While Justin Lofton heads off to Iowa this week to continue his run for the NASCAR Camping World Truck Series Championship, College Complete will continue its work assisting prospective students and adult learners with free education advice, and increasing awareness of its brand.
Those interested in learning more about College Complete, its offerings or future endeavors are encouraged to follow them on Twitter @CollegeComplete or to visit their website at CollegeComplete.com. You can follow JoinAPS on Twitter @JoinAPS
Justin Loftons progress can be tracked on LoftonRacing.com or on Twitter @JLRacing.
About College Complete
Partnered with hundreds of educational institutions and across all types of education goals, including traditional college degrees, trade and vocational certifications, and professional licensure, College Complete helps students assess all of the information that exists in the public domain, allowing them to understand and make sense of their educational opportunities. Their services are free and available to anyone.