eDreams Publishes Rankings of Top Summer Holiday Destinations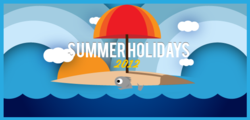 London, UK (PRWEB) July 10, 2012
eDreams (http://www.eDreams.co.uk) one of Europe's largest online travel agencies, has just released a study of the most popular holiday destinations for the summer of 2012. The data is based on flight bookings made by eDreams UK customers travelling during the summer months of June, July and August.
In the same position as last year, Spain remains as the number one summer destination for UK travellers, followed by Italy, Portugal, and France. The United States is the only non-European country in the top 10 rankings, maintaining its spot as the fifth most popular country this year.
Turkey, the surprise of the year

Turkey has shown the largest gain in popularity this year jumping seven positions in the rankings to land as the sixth most popular destination for UK travellers. Other notable changes from 2011 include Ireland increasing popularity in the rankings and Germany dropping one position.
As expected, the Mediterranean is one of the top holiday choices this summer, says Mauricio Prieto, eDreams co-founder and CMO. However, were seeing a very interesting change on the list of top summer destinations for UK travellers this year: Turkey is growing fast in popularity, outrunning Germany and almost as popular as the United States this summer.
Based on the findings, the five most popular cities this summer are Dublin, Malaga, Rome, Barcelona and Amsterdam, added Prieto.
The study also highlights inbound bookings and ranking of top tourist countries visiting the UK. With little change from 2011, Spain, Italy, and France maintain the top three positions again this year.
For more information about the rankings, you may visit http://blog.edreams.com/where-do-the-british-spend-their-summer-holidays-info-graphic/
About eDreams
eDreams is one of the largest European online travel agencies. The company is based in Barcelona, Spain and offers services in Spain, Italy, France, Portugal, Germany, UK, Australia, Brazil, Canada, Mexico, Chile, India, Peru, Venezuela, Argentina, Colombia, Switzerland, USA, and the global English-speaking markets.
The company offers a large selection of flights, hotels and vacation packages at competitive prices and makes them available to its clients through booking engines with the latest pricing and search technology. Permira acquired eDreams from the previous majority stakeholder, TA Associates, in August of 2010.
Note to the editors

We authorise the republication of this content with the condition that a link to eDreams is included: http://www.eDreams.co.uk
Related Graphic Press Releases