Business Media Toronto Web Development and Web Design Team Launches New Website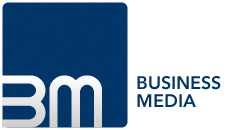 Toronto, Ontario (PRWEB) June 19, 2012
Business Media, renowned for its cutting edge web development and web design has launched its new website – http://www.businessmedia.ca. This website seeks to target clients who are seeking a web and mobile development service provider that customarily caters to their needs. By launching this site, Business Media has demonstrated its commitment to offer client-centric services, which are reflective of our customer needs.
The Toronto web development and web design team created a site that speaks to its web users with simplicity and straightforwardness. The website expresses all relevant information needed to help businesses of all sizes get clarity about the services the web development and web design firm offers. This enables web users to gain a larger understanding of the kind of solutions they need to deploy in order to improve their internet marketing campaigns and to increase their strategic and tactical business footprint.
The idea here is to provide our clients with a one-stop solution, says Andrei Medvedev, Creative Director. Essentially, our new website makes it easy for our team to address our clients' web design, web development and mobile development needs. It features information regarding hosting, mobile web development, logo design, graphic design, and more.
The sites homepage welcomes visitors with bold colours, a fresh uncluttered design, and portfolio images. The featured content focuses on the companys mission to provide clients with the most accurate product and service information and to share knowledge and expertise in the field of web technology.
However, this is not all that the newly redesigned website offers. Our customers can now find detailed information about our current and past projects in the portfolio section, adds Medvedev. "The new online portfolio perfectly illustrates our flexibility to work with businesses of all shapes and sizes. From eye catching eCommerce websites to glamorous corporate logos, we have it all!
The website is updated on a regular basis, with news, project developments, and of course new content. Business Media encourages all clients and website visitors to visit their website more frequently and to visit the blog section to receive the latest news.
About Business Media: