After Pinterest Joins San Francisco Tech Revival, PinUp Network Announces Free Giveaway to Encourage Pinning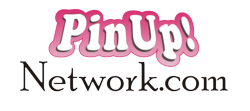 Houston, TX. (PRWEB) July 15, 2012
Social media site Pinterest announced this week that they would be leaving Palo Alto, California to join Twitter, Zynga and Airbnb as part of the San Francisco tech revival. The image-sharing social network shocked many with the announcement that will undoubtedly bring about change for the organization. To encourage users to keep pinning images during this transitional time, the PinUp Network is announcing a new offer that will allow active Pinterest users to win a free $ 250 Amazon gift card.
The giveaway will be rewarding those who pin the most items from the PinUp Network's website on to Pinterest and winners will be announced monthly. PinUp Network hopes the new promotion will keep Pinterest users pinning more than ever as the social media giant goes through this transition. Pinterest, who just this year became one of the fastest growing social networks of all time is making the move with other social media sites to help improve the innovative San Francisco market and to bring fresh insight to the social media company.
The new move is also credited to allowing immediate growth for the company which promises to bring changes for the social media site. The new PinUp Network announcement was made after many users of Pinterest began questioning what the change would mean for Pinterest users. The new pinning reward offer from PinUp Network is currently live at pinupnetwork.com, where users can log on to see the companys pins, easily pin them to their own site and find out more about the free gift card giveaway.
For more information on the new offer from PinUpNetwork visit http://pinupnetwork.com/.