WujiTech Launches Social Software for Secure Online Community Networking in Education, Health and Wellness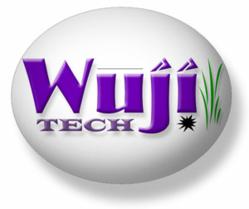 Palo Alto, CA (PRWEB) June 06, 2012
WujiTech, Inc., a leading provider of a secure cloud-based collaborative software platform today announced the launch of the WujiTech Environment and WujiBrainWave application.
With its on-line community networking and integrated functionality, the WujiTech Environment will increase efficiency and broaden data driven assessment capabilities, providing a support structure for academic institutions and health and wellness providers, said Paula LuPriore, Chief Executive Officer, WujiTech. Our software enables and encourages user interaction across multiple diverse communities, making it effortless to create, share, personalize and filter content faster and in a completely secure environment.
WujiTechs powerful core software application the WujiTech EnvironmentTM- is a highly customizable SaaS platform that includes data gathering and personal analytics, social/business networking, courseware delivery, e-commerce engine, communication tools, event scheduling, and content management in a single integrated and secure environment.
Our KauaiSchools.org Environment is a key part of our college-preparedness strategy for high school students, said Bill Arakaki, Superintendent of all 25 Kaua'i Schools for the Hawaii Department of Education. With ongoing assessment surveys and WujiTechs secure courseware and content delivery system, we finally have the high-tech, online tools necessary to support students in an individualized way. We can now track student and teacher progress in a way that can be easily managed by our non-tech leadership staff and help them operate more efficiently, reducing the operational impact of budget cuts.
WujiTech is currently being used by a variety of educational environments and can be tailored for a wide range of markets including educational learning, health and wellness, research and development, coaching and mentoring, enterprise collaboration, brand engagement and market research.
The WujiBrainWave app is fully integrated with and an extension of, the WujiTech Environment. It delivers insights into how the brain works over time, and serves as a tool for education and personal/professional development. WujiTechs solutions transform how people interact and perform, redefine how people conduct research, track individual progress and evaluate online feedback in real-time all personalized for the individual user. In addition, administrators can gather and analyze data, generate graphical reports, and share information with individuals to guide strategic future planning.
About WujiTech, Inc.

WujiTech was founded by Francesco Garri Garripoli, author, software visionary, and health and wellness advocate. For more information about WujiTech, please visit http://www.wujitech.com or call (800) 982-3161 or email at info(at)wujitech(dot)com. Visit WujiTech on Facebook at facebook.com/wujitechinc or on Twitter at @wujitech
MEDIA CONTACTS:

Beth Trier