Virginia Tech Nutrition Professor & Published Author Brenda Davy Named to WellBalance Weight Loss Camps Scientific Advisory Board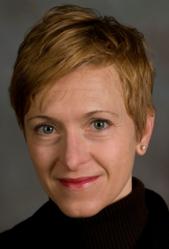 Asheville, NC (PRWEB) May 31, 2012
Dr. Brenda Davy, Associate Professor of Human Nutrition, Foods, & Exercise at Virginia Tech, has been named to the Scientific Advisory Board for WellBalance, a leading health organization that runs weight loss summer camps for adolescents ages 10 20.
Davy has agreed to provide recommendations to WellBalance for improving a clients overall health through better teen diet, physical activity, and weight management strategies. Davys expertise in improvement of weight loss diet and health behaviors will be beneficial to WellBalance customers on their journey towards meeting their summer weight loss camp and health goals.
Dr. Davy has an enormous amount of respect in the scientific world due to the research she has led, said John Taylor, Vice President of Programs for WellBalance and a celebrity fitness expert. Dr. Davy is one of the nations leading experts on helping individuals create healthy behaviors, something that the entire nation is attempting to implement as a way to fight childhood obesity. WellBalance is honored to have her as a member of our Scientific Advisory Board, and we feel that her opinions will help our clients progress in their journey towards healthy living.
Davy has a number of publications to her credit including Translational Research: Bridging the gap between long-term weight loss maintenance research and practice, which appeared in the Journal of the American Dietetic Association. Davy is also a Registered Dietitian, and studies the relationship between beverage consumption and weight management.
I am very happy to join WellBalance as a member of their Scientific Advisory Board said Davy. I look forward to helping WellBalance clients adopt weight management strategies and diet behaviors that will enable them to lead healthier lives.
Dr. Davy earned her Ph.D. in Human Nutrition from Colorado State University in 2001. She also earned a M.S. in Exercise Physiology and B.S. in Human Nutrition from Virginia Tech, and in 2010, was featured in the WebMD article Study Shows Drinking Water Helps People Lose Weight and Keep the Pounds Off, which was a report based on her research. This study, published in the journal Obesity in 2010, received national and international media attention.
###

WellBalance fitness and weight loss health camps designed the ME Plan to Motivate & Educate on what medical research shows works for sustainable fitness, weight loss, and health success. Founded by professionals and guided by experts who have led some of the largest behavioral health, mental health, and treatment programs in the country, WellBalance is working to become the leader with a focus on improving an individuals overall health. WellBalance developed the WellBalance Health Score