The Layout Shop Looking for Tumblr Theme Designers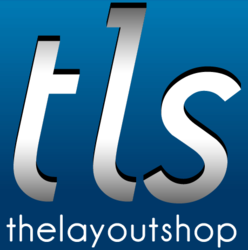 Los Angeles, California (PRWEB) May 21, 2012
Following its successful website re-launch, The Layout Shop is gearing towards developing new themes for its users. As previously reported, the site has been hard at work at creating their own themes, but they have now announced that theyre looking to their own users for new creations.
The online store has experienced good success in the sales of their current collection of themes, like Rosewood and Philosophien.
The site will be open to welcoming any designs from users who are interested in getting their designs out to other Tumblr users.
The site is looking for either theme submissions or theme design services. All submissions, whether professional or amateur, are welcome.
Site manager Nicolas Camp says, We thought it would be good to give our users a chance at customizing Tumblr themes and getting those themes out to there through our site.
Weve seen a steady rise in our sales and I feel this is due to the increasing popularity of Tumblr. More and more people are blogging through Tumblr now, and that can only mean good things for us.
Tumblr has seen a meteoric rise in the social networking arena in recent months, and now falls only second to Facebook in most time spent by users on the site. This means that users are spending more and more time on Tumblr. With Tumblrs announcement that the site will soon feature advertising space, there should be plenty of incentive for sites like The Layout Shop to keep growing.
For those interested in making submissions, you can reach Mr. Camp on their contact page.
About The Layout Shop
The Layout Shop is an online Tumblr theme store specializing in professionally made and customizable Premier and Free themes for Tumblr. The site also features a tech blog about blogging and social media.
Related Tech Press Releases