123cartridges.ca Set to Step up the Concept of Quality by the Addition of Apple iPad Cases to Its Line of Products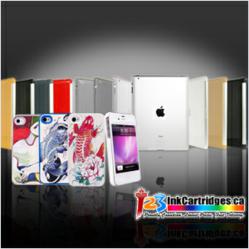 (PRWEB) June 01, 2012
123inkcartridges.ca, an online printer supplier has announced that it will be adding Apple iPad cases to its line of products. The decision to add iPad cases to its line of products has been informed by the need to adequately meet and conclusively exceed the expectations of customers from around the globe. The iPad cases are manufactured with the latest technology and will be availed to customers at discounted rates that customers who buy products from the company are accustomed to .The Company is happy to announce the addition of quality iPad cases to their expanding line of products.
123inkcartridges.ca continues to an industry leader in the provision of a wide variety of computer and printer accessories. The computer and printer accessories can be accessed online by customers by simply logging into their website. Customers can get order form by visiting the companys online store which is then mailed to various company branches in Canada and the United States. The addition of the Apple iPad cases has been informed by the tremendous growth that the company has been experiencing in recently.
There are various company facilities strewn in Canada and the United States that store a variety of products. These facilities have made it easy for quick shipping and timely delivery of products throughout Canada and the United states. 123inkcatridges.ca understands the importance of customer satisfaction and has as such been working around the clock to ensure that the needs and expectations of customers are met. The company has enlisted the services of highly trained staff who offer 24/7 customer support to a wide variety of customers. The idea is to ensure that customers get an experience of a lifetime and that all their needs are met. The policy of quality and affordable pricing continue to shed the image of the company in positive light and this probably explains why the company has ventured into the provision of quality Apple products to meet the rising demand of tech savvy individuals.
Clients can check through and make orders of the products that excite them by visiting the site http://www.123inkcartridges.ca/accessories/iPad-cases.html. Highly trained professional staffs are available 24/7 to help customers in making an informed choice.
What you need to know about 123inkcartridges.ca

123inkcartridges is a growing company that offers quality and affordable computer and printer accessories. The company started out by offering quality toner printer ink cartridges. Over the years, they have experienced tremendous growth and have as such embarked on an expansion program in an attempt to meet the ever growing needs of their customers. They now offer a variety of products and services to customers all over the globe. Their two main offices are in Canada and also boast of a number of facilities which are meant to meet the ever growing demand of customers.