The George Jarkesy Show Announces New Affiliate in Orlando, Florida, WBZW AM 1520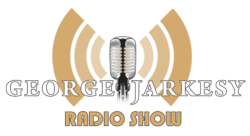 Houston, TX (PRWEB) March 21, 2012
The George Jarkesy Show is heading to the land of the Orlando Magic, Disney World and the University of Miami! They are proud to welcome their newest affiliate, WBZW AM 1520 in Orlando, Florida. The nationally syndicated financial and political talk show, hosted by serial entrepreneur George Jarkesy, currently airs live on the Wall Street Radio Network and CRN 5 and is also streamed live online at 4 PM EST.
Jarkesy draws upon his vast experience as a serial entrepreneur, investor and pro-American businessman to provide an insightful and candid overview of the economy, markets and politics, which affects all Americans and their money. Along with co-host Dwayne Deslatte, the show aims to educate and enrich listeners, empowering them with the knowledge they need to make savvy decisions.
The show has featured a great slate of guests so far. January featured Reince Priebus, the chairman of the Republican Party, to discuss the Presidents State of the Union speech. Other featured guests have included Congressman Kevin Brady, former Shell President John Hofmeister, the National Commander of the Amerian Legion, Fang Wong, Congressman Allen West and more. All shows are archived and can be listened to at anytime at http://www.georgejarkesy.com, as well as downloaded on Apple iTunes. Not content with merely scratching the surface of big issues, the show also features five daily segments where Jarkesy and his guests dive deeper into important issues. While the show celebrates the contributions of our men and women in the Armed Forces every day, their Military Monday segment addresses issues of particular interest to veterans, particularly health care and employment for returning troops. Other segments include Tech Tuesday, Big World Wednesday, Throwdown Thursday and Fortune Friday.
Listeners, can reach the show via Twitter at @Jarkesy or by calling 1-855-9-GEORGE. The show also features an innovative listener-driven segment called the Entrepreneurial Warrior of the Week, which highlights a veteran who has built a successful small business and helped to create American jobs. Veterans are invited to write and call into the show, and one is picked each week to be featured on the show.
For more information on The George Jarkesy Show, upcoming and past guests, and on becoming an Entrepreneurial Warrior of the Week, please visit their website.
About Jarkesy & Company

George Jarkesy is a money manager and professional investor, respected financial and corporate advisor, and radio host of the nationally syndicated The George Jarkesy Show. He is a frequent market commentator and guest on FOX Business News, FOX & Friends, and CNBC. George started his career in the financial services industry with a New York Stock Exchange member. George also serves on the Finance Committee of the Republican National Committee and is an active member of the National Investment Banking Association, The Jarkesy Foundation, and Chairman of The National Eagles and Angels Association.
About The National Eagles and Angels

NEAA is an investor association whose membership is targeted towards investors and traders who are actively searching for new opportunities in the market. After joining NEAA Members receive a Members Only News Letter (the NEAA Money Maker) which will provides them with NEAAs Micro Dynamic Portfolio (up 250% YTD) along with other valuable market information influding Patlans Option Pick and Dan Steffens Energy Pick of the Month. Members are also able to attend nationwide luncheon meetings where they will have the opportunity to network with other members and interact with hand selected emerging growth companies.
Associate Director of Operations

Jessica(at)jarkesy(dot)com

(281) 290-6655 x204
Contact Dean Spinato for Internet Marketing

Power Play International

516-234-0534
Find More Tech Press Releases