TechGlobe.org blog summarizes the one year experience gained from recruitment for a young employee at Kovasys IT Recruitment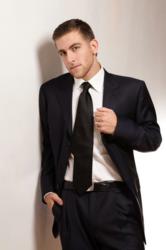 Montreal,QC (PRWEB) April 25, 2012
According to a recent recruitment blog posted on TechGlobe.org, the experience gained from a career as a recruiter can be great, but when is it appropriate? On this blog, a journalist sat down with one of the recruiters, Carlo Brofferio, a junior technology recruiter at Kovasys Inc., an IT recruitment agency for Montreal and Toronto, and gave his accounts and thoughts on the experience.
According to this blog, Carlo Brofferio has been employed at Kovasys, an IT Recruitment Agency in Montreal, for almost a year. As his job was coming to an end at Kovasys Inc., he has described his employment before moving on to pursue future endeavours. He felt he should write a short analysis of his experience as a recruiter for those looking to get a little more insight on this field of work. Therefore, the article summarized what a twenty-something year old B.A. graduate has to say about recruiting.
Here are Carlo Brofferios thoughts: Firstly, the cons: Like several other office jobs, you have to acknowledge that you would be spending most of your 9 to 5 day sitting in front of a computer and a phone. These are the primary recruiting tools, so evidently hours upon hours should be spent using them. The unfortunate aspect that goes hand in hand with this routine is, in fact, its repetitiveness. Recruiters engage different people daily in different ways, but the idea is always the same every day: search and find a qualified candidate with a CV that matches the clients needs. For younger recruiters still aspiring to an adventuresome career, this factor can be disheartening.
He mentioned that like any sales job, recruiters must be willing to accept disappointments and frustration. In addition, the fact that they are dealing with individual people rather than a marketable material product makes the whole process even more fickle. Most recruiters depend largely on the commission obtained with placements; therefore the level of stress can be high when they know that their potential income will be decided by the volatile minds of not only the client, but the candidate as well.
Although he found these to be the biggest issues regarding the work, unless you are an astronaut-actor-athlete-billionaire, most will find similar flaws in numerous other careers. Fortunately, these cons become inherently affiliated with the positive characteristics of recruiting…the pros!
Carlo Brofferio summarized the pros: I have learned that above all else, if you want to become wealthy through recruitment, you must recognize that it is a numbers game. The more phone calls means the more clients or candidates, the more candidates means the more submissions, the more submissions the more interviews, the more interviews the more placements, and the more placements the more money! Therein lies the need for repetitiveness: if a recruiter can repeat what they did to make a great placement over and over again, obviously adjusting to the differences that do come with each mandate, their work will be very economically gratifying. This encourages recruiters to be driven and pursue their goals, since the harder they work the better the chances of a placement. The more money is made, the more the routine is appreciated.
In regards to the irritations of selling candidates, this becomes in turn the main source of excitement for recruiters. A good head hunter is also an excellent communicator, who sincerely enjoys significant conversations such as negotiations and meeting and inspiring new prospects. Also, the stress taken in while experiencing a client or candidate fall-out or the countless rejections can be immediately forgotten through the sheer thrill and exhilaration of a successful placement. Think about jumping for joy when finally the work you put in pays off in a generous check from your client. In addition, when the recruiter is happy it means that they have made a client and a candidate happy as well, making their connection extremely positive and rewarding for everyone.
"All in all, recruiters realistically know that screening 50+ people a day can be aggravating. However, what I have learned at my agency is that a little mental fortitude can go a long way to make a head hunter understand and respect the fact that they are helping people with their careers, as well as meeting and speaking to a variety of backgrounds that range from the excited university graduate to the wise millionaire CEO. If you value networking, which you should, recruiting is an area that will greatly reinforce those skills, as well as applying them to business situations.
"Lastly, recruiting is a profession that is applicable to any background and any education. As long as there is a will to speak confidently and professionally and socialize and network with a variety of people every day, the financial and moral rewards will make a recruiter love their job. Recruitment is truly a field of work where success and career growth can be measured by how much you put into it, and those who do put in the effort will soon see its worth.
"Nevertheless, there are limitations to the amount of time spent working in this area in particular with the younger crowd. Newly graduated university students may become amazing head hunters because of their energy, their social and communication skills acquired in college, as well as their excitement with a new position which pushes them to succeed. However, there is still too much to see and explore and try in the world for this demographic of employees to want to keep making phone calls for more than a year or two. In this respect I would humbly presuppose that the position itself, as well as other office jobs, is not to blame for the short stay of several younger employees. Their youthful ambitions cannot and should not be changed, so let them go and discover other experiences for now, because when they come back they will have that much more knowledge to offer.