ShopRite Announces USDA Whats on MyPlate? Day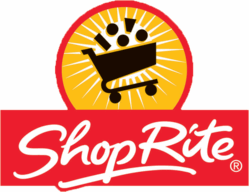 Keasbey, NJ (PRWEB) March 08, 2012
To heighten public awareness of the importance of choosing healthy foods, ShopRite is committed to promoting a diet that reflects the latest recommendations in the 2010 Dietary Guidelines for Americans and highlights the message behind the new MyPlate food icon.
To assist customers in the new MyPlate guidelines and in leading an overall healthy lifestyle, select ShopRite stores feature an in-store retail dietitian program. Free of charge for all customers, the services of ShopRites team of retail dietitians include individual and group consultations to help customers shop smarter, make nourishing choices and learn to cook meals that will help them stay healthy, maintain their weight or manage health issues.
The MyPlate icon, unveiled last summer, is the fresh, new USDA food graphic replacing MyPyramid, and is designed to be a visual cue to remind consumers to make healthful food choices. It supports the 2010 Dietary Guidelines for Americans, features the five food groups (fruits, vegetables, grains, protein, and dairy), and points users to ChooseMyPlate.gov to learn about and apply the guidelines for themselves.
For tips on how to incorporate MyPlate into a healthy diet, visit ShopRites official Facebook page (http://www.facebook.com/shoprite.supermarket) for messages from ShopRites corporate dietitian.
###
About ShopRite

ShopRite is the registered trademark of Wakefern Food Corp., a retailer-owned cooperative, based in Keasbey, NJ and the largest supermarket cooperative in the United States. With more than 240 ShopRite supermarkets located throughout New Jersey, New York, Pennsylvania, Connecticut, Delaware and Maryland, ShopRite serves more than five million customers each week. A long-time supporter of key community efforts, ShopRite is dedicated to fighting hunger in the communities it serves. Through its ShopRite Partners In Caring program, ShopRite has donated more than $ 27 million to 1,700 worthy charities and food banks since the program began in 1999. As a title sponsor of the LPGAs ShopRite Classic, ShopRite has raised more than $ 24 million for local schools, hospitals and community groups. For more information, please visit http://www.ShopRite.com. Progressive Grocer named ShopRite its 2011 Retailer of the Year and Supermarket News awarded ShopRite its 2011 Retail Excellence Award.