PAMFs Innovation Center Challenges High Tech to Help Seniors Age Successfully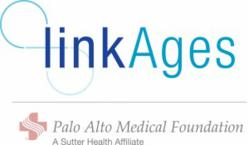 Palo Alto, CA (PRWEB) March 13, 2012
The Palo Alto Medical Foundations (PAMF) David Druker Center for Health Systems Innovation is inviting the Silicon Valley community to combine its unique talents in developing new ways to help seniors age successfully.
More than anywhere else in the country, Silicon Valley is perfectly positioned to apply innovative thinking to the universal challenges of aging, according to Paul Tang, M.D., chief innovation and technology officer for PAMF. We live in the heart of technological innovation and have a proud history of excellent health care and supportive community organizations. We can be a national model for how the community supports aging and living well.
Successful aging is about much more than health care, Dr. Tang said. It requires a supportive ecosystem of social connections and resources to assist in a variety of daily-living activities. We call this community ecosystem linkAges linking across generations. We believe it takes a village a combination of caregivers and community social services working together with professional healthcare teams to create a partnership that supports a vibrant and fulfilling senior community.
PAMFs Innovation Center is launching linkAges with a kickoff community education and technology developer event April 14-15. Hosted by PAMF and Health 2.0 at the Computer History Museum in Mountain View, the event will consist of two sessions:
A morning community education event, Saturday, April 14, 8:30 a.m. 1 p.m.

A developer kick-off event, afternoon of April 14, and all day Sunday, April 15
Members of the general public are invited to attend the community education workshop. Developers are invited to attend both events.
About the Community Education Event (open to the public and developers)
April 14, 8:30 a.m. 1 p.m.
The morning community education event will feature three nationally recognized dynamic speakers:
Todd Park, United States Chief Technology Officer

Eric Dishman, Intel Fellow and Director of Health Innovation at Intel

Dr. Paul Tang, Chief Innovation and Technology Officer of the Palo Alto Medical Foundation
Both Park and Dishman will discuss the social and health challenges of aging and the tremendous opportunities to apply technology in disruptive, innovative ways to help seniors live vibrant and fulfilling lives aging successfully. Dr. Tang will describe PAMFs linkAges successful aging initiative and PAMFs role as a community health partner.
About the Developer Kick-off Event (open to developers only)
April 14, 1 6 p.m., and April 15, 8 a.m. 5:30 p.m.
Following the morning keynotes, developer teams from around the country will engage in ideation sessions (the afternoon of April 14 and all day on April 15), focusing on innovative solutions to address the challenges heard in the public symposium. Top ideas will be awarded monetary prizes.
The Developer Kick-off Event will also lead into a related 3-month developer challenge, where the top prize will include an opportunity to participate in an accelerator program with the PAMF Innovation Center. Participants in the developer kick-off event will benefit from additional education and feedback that may facilitate their successful participation in the developer challenge.
Please visit the PAMF Innovation Center and Health 2.0 for additional information and updates, and to register for the event.
Related Tech Press Releases