Liquid Releases Cutting Edge Mobile Application Development Platform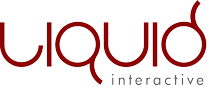 (PRWEB) February 14, 2012
Liquid has developed a breakthrough cross-platform mobile application framework for Android, Windows Phone 7, iOS, BlackBerry, and more. Named Liquid Mobility Bridge, the platform reduces the time, effort and complexity currently required to develop mobile applications. It provides significant business impact to any organization working in the mobile sphere.
Liquid leveraged more than a decade of mobile experience to create a single centrally managed framework for development and distribution of highly functional modules. These modules can easily be tested, piloted and deployed to a wide audience without redeployment of the native apps. Application modules can be delivered or filtered based on the user's security role, device capabilities or form factor.
Using this new approach, Liquid has already helped clients develop many mobile modules using the framework. In use application examples include:

An application to scan QR codes for equipment documentation lookup.
An application to aggregate and read corporate news feeds.
An application to identify a user's location and display nearby equipment work orders. This application leveraged the native GPS capability of each device to identify the closest field location. Then, using the field location identity, the application queried the ERP system for relevant work orders and equipment detail.
Liquid's Mobility Strategy practice is led by their Director of Mobile Solutions, Lawrence Wolfe. Larry is a longtime member of the Liquid executive team and well regarded mobility expert.
About Liquid Interactive:
Liquid Interactive is a leading interactive marketing agency serving important national and global brands.
By understanding our clients' strategic goals and value propositions, Liquid delivers interactive solutions that drive business impact and value.
Liquid specializes in interactive strategy and insight, user experience (UX) design, creative design, website development, search engine optimization, social media optimization, web video, motion graphics, mobile web and interactive technologies.
###