HARP 2.0 Hints at Being the Next Great Re-Fi Boom, and the Flood Gates are Open to Mortgage Brokers Harnessing Targeted Direct Mail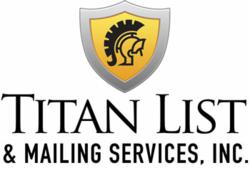 Deerfield Beach, FL (PRWEB) February 13, 2012
Within the next few months, HARP 2.0 is expected to create a huge wake in the mortgage market. HARP was designed to bring relief to borrowers who are locked in high interest rate loans and unable to refinance due to lack of equity, but have good credit and have not made any late payments. Titan List & Mailing Services Inc., a leading advertising firm in the mortgage industry, discusses the impact of HARP on the housing market and economy.
The first version of HARP implemented in 2009 was designed to help over 5 million underwater homeowners, but proved unobtainable to the majority, due to the stipulation that the borrower needed to have a LTV (loan to value) ratio between 80 to 125 percent. HARP 2.0 has been remodeled to virtually eliminate the LTV stipulation, with the primary requirements being a good credit history and no late payments. HARP 2.0 was launched on December 1, 2011, and there are now over 11 million households underwater that may take advantage of this program.
According to Titan List & Mailing Services, Inc., homeowners previously unable to refinance, should have very high response and conversion rates to direct mail and targeted marketing campaigns for the new HARP program. Loan officers may be hesitant to sink marketing dollars into a HARP direct mail campaign due to the majority of borrowers that didnt meet the LTV ratio of the first version of HARP. HARP 2.0 has virtually eliminated the LTV requirements. Using the right data list, qualified borrowers with good credit and no late payments can be targeted, which not only meet the requirements for HARP 2.0, but are begging to refinance to a lower rate. In addition, we leverage proprietary selects that use educated modeling to identify prospects with the highest likelihood of conversion. HARP 2.0 has the potential to revive the housing recession and become the next great re-fi boom of this generation, says Jared Braverman, Director of Marketing at Titan List & Mailing Services.
Although HARP 2.0 was launched on December 1, 2011, the majority of applicants wont be eligible until March, 2012. From December until March, only applicants with LTV ratios less than 125% will be eligible. After March, anyone with a Fannie Mae or Freddie Mac loan with good credit and no late payments will be eligible. The flood gates will be open to loan officers armed with the best marketing strategies. HARP 2.0 has the opportunity to bring relief to millions of homeowners that have been struggling with high interest rates, and revive the stagnant housing economy that has struggled with high interest rates since the financial meltdown coined as the Great Recession of the late 2000s.
About Titan List & Mailing Services, Inc.
Titan List is a full service Advertising and Design agency specializing in Direct Mail, Internet Marketing, Search Engine Optimization and Website / Graphic Design. Titan List has been around since 1998, and has a team of highly qualified individuals with experience in the marketing trends that fit your business. Unlike other agencies that source their work out, Titan List & Mailing handles the entire campaign in-house – Data Lists, Design, Printing, Mailing, and Postage.
http://www.TitanLists.com | 800.544.8060.
###