Deepak Chopra Brings The Kama Sutra To Digital Platforms For Valentines Day; Acclaimed Authors E-Book & App Explores the Relationship Between Spirituality & Sexuality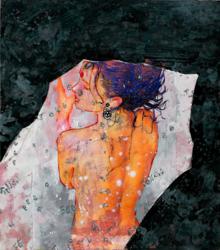 NY, NY (PRWEB) February 14, 2012
New York Times bestselling author, Deepak Chopra (The Seven Spiritual Laws of Success, The Book of Secrets), publisher Liquid Comics and online site Intent.com, announced today the wide digital release of, Deepak Chopras Kama Sutra and the Seven Spiritual Laws of Love, a lavishly illustrated book now available across a number of digital E-Book & App platforms for Valentines Day. A preview of the entire first chapter of the book is available now for free exclusively on Intent.com (http://www.Intent.com/).
The Kama Sutra is many things: a manual for lovemaking, a venerable ancient text of India, a marital aid sneaked furtively into many a bedroom, and to prudes throughout the ages, a scandal. Can it also be described as an inspiring spiritual text? I strongly believe it can, commented, Deepak Chopra.
Deepak Chopra's Kama Sutra brings together one of India's greatest living writers and ambassadors of culture, Deepak Chopra, and India's most cherished and well-known text, the Kama Sutra. Two thousand years after the Kama Sutra was written, this exciting new interpretation links sexuality and spirituality and their role in connecting lovers emotionally, physically, and spiritually. Chopra's loyalty to the original Kama Sutra and ability to find its sacredness makes this unique book a modern classic and a definitive version for generations to come.
The book is fully illustrated with lavish paintings created by a group of Indian artists hand selected by Chopra. The text also includes The Seven Spiritual Laws of Love, Chopras intensive meditation and affirmation of simple, practical applications that partners can bring to their relationship to enhance and entice their intimacy.
Deepak Chopra is one of the most acclaimed thought leaders of our generation. We are honored to work with him to bring his unique and meditative exploration of the Kama Sutra to audiences worldwide across digital E-Books and apps as the perfect Valentines Day gift, commented Liquid Comics Co-Founder & CEO, Sharad Devarajan.
The digital book is available through numerous E-Reader and App platforms including Graphicly, Nook, Android, Sony E-Reader and Amazon. A Facebook version of the book, powered by Graphicly, can be purchased and downloaded at http://tinyurl.com/ChopraKamaSutra.
For review copies and more information please email press(at)liquidcomics(dot)com
###
Related Graphic Press Releases