Creating a Better Educational Experience through CollegePlus and Apple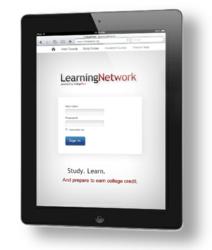 San Antonio, TX (PRWEB) April 16, 2012
On April 16, 1977, Steve Jobs and Steve Wozniak challenged the status quo by unveiling the Apple II at the West Coast Computer Faire. In honor of Apples 35th Anniversary and in keeping with their innovative spirit, CollegePlus is providing approximately 2,000 students with an iPad 3 this spring, at no additional tuition cost.
As more families and college-bound students become disillusioned with the time constraints and high cost of traditional higher education, they are turning to flexible and debt-free alternatives like the CollegePlus customized bachelors degree program.
Because students enroll in CollegePlus for the flexibility of earning an accredited degree while getting valuable life experience through travel, internships and entrepreneurship, it only makes sense for CollegePlus to make the investment in our students by equipping them with an iPad, said Woody Robertson, VP of Admissions.
Using the iPad 3, students can access all of the CollegePlus online learning systems, as well as those of iUniversity and a myriad of other popular resources. CollegePlus students can study at anytime, from anywhere around the world, as they continue to progress through their bachelors degree program at a pace that suits them best.
Cameron Koch, a CollegePlus student, explained that, At first I didnt think the iPad would be of much use as a learning tool; I just thought it would be a fun toy. It wasnt until I actually began my CollegePlus studies that I realized the full potential the iPad has for college students. With the iPad I can read books, listen to lectures or watch videos wherever I might be. I use my iPad every day and Im positive it has enhanced my learning experience.
Through the end of June, all students who newly enroll in CollegePlus can receive a complimentary iPad 3 as part of their enrollment.
About CollegePlus
CollegePlus creates a customized accredited degree program designed around your specific needs, personality, and life purpose. CollegePlus allows you to earn your bachelor's degree in about two years, without debt, and then successfully launch into the workforce or graduate school.