C&C Software Solutions Awarded Serv-U and FTP Voyager Distributorship in Canada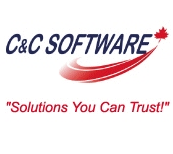 St. Thomas, ON (PRWEB) April 16, 2012
Secure file transfer vendor RhinoSoft has awarded an exclusive distributorship covering Canada to C&C Software Solutions ("C&C"), a close partner in Canada for more than ten years.
"Too many software companies think that Canada can just be treated like an extension of the United States," said RhinoSoft VP Jonathan Lampe. "C&C helps us avoid that bias by making real connections to resellers focused on Canada's ten provinces and three territories."
"RhinoSoft's secure file transfer solutions are a perfect fit for our resellers," continued C&C CEO Joan Chandler. "They provide innovative features like iPad administration and Kindle Fire transfers at a surprisingly reasonable price."
Brands covered by the expanded agreement include RhinoSoft's Serv-U secure FTP server for Linux and Windows and FTP Voyager secure FTP client. Both Serv-U and FTP Voyager are already available in English, French and several other languages required by Canadian companies with a global reach (e.g., Chinese).
C&C Software Solutions (ccsoftware.ca) is a Canadian distributor of best-of-breed software represented in all ten provinces and three territories. Since 1998, C&C Software has provided reliable solutions, rapid order fulfillment, expert technical support, secure online ordering and a distinctly personal approach to a loyal and growing base of Canadian software resellers.
RhinoSoft (RhinoSoft.com) is the global leader in affordable file transfer, with more than 90,000 business customers, including nine of the Fortune 10, in 90 different countries. Its award-winning and U.S. Department of Defense-certified Serv-U FTP Server and FTP Voyager client products support FTP, SFTP, FTPS and web-based HTTP/S transfers over FIPS 140-2 validated channels while continuing to incorporate emerging technologies such as mobile computing, IPv6, native 64-bit computing and UTF-8/Unicode internationalization.