AIM Industries Promotes Online Viewing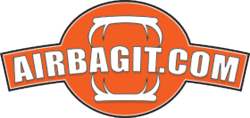 Mesa, Arizona (PRWEB) April 04, 2012
AIM Industries, originator of the AirBagIt and Chassis Tech brands, continues in its efforts to enlighten its car-loving customers.
AIM Industries recently launched an online guidance forum focusing on its customers obtaining the most from their purchased products.
AIM Industries hopes its online instructional videos will allow its customers to better understand their products, which include air-lift suspensions, lowering kits, air struts, etc.
The online forum is called, Knowledge Base 101, it is filled with directions and definitions designed to aid AIM Industries customers understand how to properly install and test their new parts. The online database also provides expert advice.
These videos are perfect for the everyday do-it-yourself mechanic, said AIM Industries President Joe Morrow. AIM Industries stresses the importance of making sure our customers are 100 percent satisfied with their purchased products.
Knowledge Base 101 was specifically designed to accommodate AIM Industries vast clientele, where most buyers range in expertise levels. In addition, the Knowledge Base 101 page includes numerous photos, simplified tutorials and answers to common questions.
AIM Industries always pushes for excellence, Morrow said. With customer outreach initiatives like Knowledge 101, AIM Industries is routinely pushing the envelope.
For more information on AIM Industries or the AirBagIt and Chassis Tech brands call (800) 842-8789.
About AIM Industries

AIM Industries, originator of the AirBagIt and Chassis Tech brands, sits in Mesa, Arizona. The auto-parts company has been in existence for nearly 24 years. AIM Industries is known for its aftermarket air suspension kits, lowering control arms, lowering shocks, and C-notch kits. AIM Industries provides a flexible customer guarantee policy, including a lifetime warranty on all non-electrical parts and a 90-day warranty on all electrical parts.