Agent X Marketing: Two Brand Partners Nominated for Experiential Marketing Programs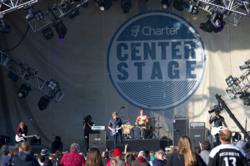 Grand Rapids, Michigan (PRWEB) April 03, 2012
AGENT X (http://www.agent-x.com), a live+digital marketing agency, is pleased to congratulate brand partners, Charter Communications and Norton Symantec for a total of three nominations for their event (live) marketing efforts in 2011. Over the past year AGENT X worked closely with both brand partners to produce live consumer marketing programs.
Norton Symantec received a nomination for Best Consumer Exhibit, from Event Marketer Magazine. AGENT X worked closely with Norton Symantec to create consumer interest around the launch of the worlds first Cybercrime Index, launched with the new version of Norton internet security software, N360. The exhibit took place in January, 2011 in Grand Central Terminal, New York City as well as in Westfield Shopping Centre, London, U.K. where it featured high-tech applications of marketing technology.
Charter Communications received nominations in two categories, Best Contest/Online Games and Best Digital marketing, by CableFAX awards. AGENT X helped Charter Communications and several of agency partners create a battle of the bands showdown, an online fan driven competition, which culminated in the launch of Charter Center Stage. Charter Center Stage was held in October, 2011 in Madison, Wisconsin, and streamed live online through Charter Communications technologies.
AGENT X, in Chicago and St. Louis and Headquartered in Grand Rapids, Michigan, is an innovative marketing agency working within the live and digital disciplines to maximize clients marketing objectives. Compliments to our friends at both companies, said Chief Reality Officer Chris Bryan. We have seen the benefit that comes from working with top-shelf brands that have an interest in exploring new mediums for their marketing goals; digital and live marketing are the perfect combination for brands in the modern digital marketing world. AGENT X is a representation of over 50 years of combined experience, and one thing we have seen that stays true over all these years: is the need for innovation and to challenge consumers and brands alike. said Brian Steketee Chief Alchemist and Partner.
Event Marketer will unveil the award winners April 30th, in Chicago, Illinois. Entries came in from over 35 countries with over 800 entries leading to the finalist nominations. CableFAX will unveil the award winners May 1st in New York City.