TEL AVIV (PRWEB) November 14, 2012
Online kids channel Toon Goggles, the innovative free portal that provides valuable viewing data to content producers, has teamed up with KIDO'Z , the experts in turning computers & mobile devices into safe environments for children to play with and learn through.
They are proud to announce that this collaboration will allow kids to watch an unlimited library of child and parent friendly animations, features, clips and programs, whilst they stay in the protected environment that the KIDO'Z platform provides.
"KIDO'Z content strategy was always to bring our users the best kids' content out there", said Gai Havkin, CEO of KIDO'Z. "Joining forces with Toon Goggles, and enabling its great multilingual cartoon library on the KIDO'Z platform is a great addition of fun & safe content for our global community".
"We at Toon Goggles believe that children should have access to safe programming and through a safe portal," said Stephen L. Hodge, Managing Director, Toon Goggles. "KIDO'Z has been a pioneer in this field for some time now and it was natural that we would join together to ensure that children are provided with entertaining and enriching content within a safe and protected environment. We look forward to seeing what this alliance will grow into."
Now available to download for free in the KIDO'Z App Store, the Toon Goggles app includes 100's of videos that have been divided into six categories; girl, boy, comedy, action, pre-school, and educational. This partnership means that KIDO'Z now has even more entertainment options available to put at the fingertips of children!
Like all content featured at KIDO'Z, the videos within the Toon Goggles app are pre-approved and reviewed extensively before being released, so all content is 100% kid-friendly. New content is constantly added to their extensive collection, and kids have the chance to save their favorite clips and cartoons in their "Toon Box" for easy access.
With both companies striving to make children's online time fun and safe, it was inevitable that a partnership between these two industry leaders would happen.
Media Contacts:

KIDO'Z: Lucy Inbar: lucy(at)kidoz(dot)net t: +972 52 8000 585

Toon Goggles: Sabrina Propper; spropper.rpipr@gmail.com; 818.515.5798
lucy(at)kidoz(dot)net
About KIDO'Z:
In a world where kids are increasingly interacting with digital devices, KIDOZ mission is to provide a better, safer and friendlier digital experience for kids on Phones, Tablets, Computers and TVs.
KIDOZ, which has been listed as one of the top 50 tech products by BusinessWeek, launched its first product on 2009 as a kids OS for PC. Creating a fun and safe environment, with a collection of special tools, KIDO'Z enables children to carry out everything that adults do on computers, but simply, intuitively, and without needing to know how to read or write.
KIDO'Z is installed on millions of devices with dedicated users from all around the world. With a recorded 50 million blocks in the past three years, protecting kids from inappropriate content, KIDO'Z keeps to its promise of keeping all viewable content safe and fun.
KIDO'Z is currently PC, Mac and now Android compatible and is available for download from http://www.kidoz.net.
KIDO'Z is developed by KIDO'Z Ltd, a Tel-Aviv based company created and managed by parents and top industry professionals.
About Toon Goggles:
ToonGoggles.com is the premiere 24/7 online destination for childrens entertainment.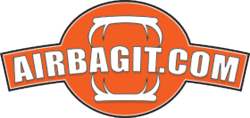 Mesa, Arizona (PRWEB) April 04, 2012
AIM Industries, originator of the AirBagIt and Chassis Tech brands, continues in its efforts to enlighten its car-loving customers.
AIM Industries recently launched an online guidance forum focusing on its customers obtaining the most from their purchased products.
AIM Industries hopes its online instructional videos will allow its customers to better understand their products, which include air-lift suspensions, lowering kits, air struts, etc.
The online forum is called, Knowledge Base 101, it is filled with directions and definitions designed to aid AIM Industries customers understand how to properly install and test their new parts. The online database also provides expert advice.
These videos are perfect for the everyday do-it-yourself mechanic, said AIM Industries President Joe Morrow. AIM Industries stresses the importance of making sure our customers are 100 percent satisfied with their purchased products.
Knowledge Base 101 was specifically designed to accommodate AIM Industries vast clientele, where most buyers range in expertise levels. In addition, the Knowledge Base 101 page includes numerous photos, simplified tutorials and answers to common questions.
AIM Industries always pushes for excellence, Morrow said. With customer outreach initiatives like Knowledge 101, AIM Industries is routinely pushing the envelope.
For more information on AIM Industries or the AirBagIt and Chassis Tech brands call (800) 842-8789.
About AIM Industries

AIM Industries, originator of the AirBagIt and Chassis Tech brands, sits in Mesa, Arizona. The auto-parts company has been in existence for nearly 24 years. AIM Industries is known for its aftermarket air suspension kits, lowering control arms, lowering shocks, and C-notch kits. AIM Industries provides a flexible customer guarantee policy, including a lifetime warranty on all non-electrical parts and a 90-day warranty on all electrical parts.
Graphics Systems Corporation signs agreement to distribute Spicer Viewing Software











Menomonee Falls, WI (PRWEB) July 10, 2004
Graphics Systems Corporation (GXSC), a leading SolidWorks reseller in the Midwest, is pleased to announce that it has signed an agreement with Spicer Corporation, a SolidWorks Solution Partner, to sell their universal viewing solutions for ECM, PLM, and reprographics applications. Spicer Corporation will supply GXSC with Imagenation, Image a*X, and ViewCafé software to resell throughout Wisconsin and Illinois.
Spicer Universal Viewing Solutions bring together information from virtually any source, helping customers, suppliers, engineers, and partners enhance their business processes and turn ideas into reality. Spicer's products are particularly useful for anyone who has the need to view 3D CAD data, including many native and neutral 3D formats, such as CATIA, Pro/E, SAT, SolidWorks, STEP, VDA-FS, VRML, STL, and IGES. Its software allows everyone in the design process to load, review, measure, and mark up CAD documents quickly. This capability will maximize the productivity of GXSC's customers by bridging the communications gap between enterprise content and business processes with instant, secure access to over 200 electronic file types including 2D/3D CAD, vector, raster, hybrid and office formats. Powerful performance, ease of use, and robust integration capabilities for leading ECM and PLM systems make the Spicer suite of Universal Viewing Solutions the preferred choice for viewing, mark up, scanning, printing, and collaborative review of business content throughout the entire document lifecycle.
About Graphics Systems Corporation
Graphics Systems is the Midwest's leading provider of CAD/CAM/CAE/PDM solutions for business and industry with over 14 years in business, and over 125 years of combined engineering experience. Major product offerings through Graphics Systems include SolidWorks, COSMOS™ FEA, SmarTeam, PDMWorks™, DBWorks, MoldWorks, Teksoft CAM, Dimension 3D printers and more. Graphics Systems has offices in Menomonee Falls, Madison, and Green Bay, WI in addition to Oakbrook Terrace, IL. For more information on Graphics Systems Corporation, contact Michelle Hansen at 800-454-CADD ext. 117 or visit http://www.gxsc.com.
About Spicer Corporation
Spicer Corporation is a worldwide supplier of universal viewing solutions that enable the visual access, collaborative review, and distribution of data throughout an organization and with business partners. With Spicer's interoperable desktop and Web solutions, Imagenation®, ViewCafé®, Image a•X™ and DocuJet, users can view, mark up, print and edit over 200 industry-standard file formats including 2D/3D CAD, raster, vector, hybrid, and office formats. For more information about Spicer Universal Viewing, visit the company Web site at http://www.SPICER.com , call 519.748.2462, or send e-mail to info@spicer.com .
# # #
©Copyright 1997-
, Vocus PRW Holdings, LLC.
Vocus, PRWeb, and Publicity Wire are trademarks or registered trademarks of Vocus, Inc. or Vocus PRW Holdings, LLC.
Related Graphic Press Releases
LANVisor - the System for Viewing the Screens of Remote Computers











(PRWEB) February 11, 2006
LANVisor allows you to see the screens of multiple computers connected to the local area network. You can use the software to see what users do on remote computers and automatically take screenshots.
At the office, this system will help a manager catch employees suspected of violating the daily routine and thus improve productivity.
In a computer class, this system will help the teacher keep an eye on the flow and completeness of students' tasks. The teacher can see what students do on their computers when the teacher was out of the class.
At an Internet-Cafe or in a computer-game room, the system will help the administrator see the overall picture of what the users are doing. It will let you see some system performance information on remote computers.
The system consists of two programs – a Client and a Server. The Client program takes snapshots of the remote operating system's desktop once every certain period of time and sends them to the Server program over network. Thus, the server program, by communicating with the clients, allows you to see what is happening on remote computers' screens.
The Server's basic features:
Ordered listing of remote computer screenshots

Flexible configuration of screenshot size and display order

Ordered screenshot logging for all or individual clients

Displaying actual-sized screenshots in a separate window with advanced functions

Managing individual clients or all clients simultaneously

Displaying information on available hard disk space on a remote computer

Controlling the overall volume level of the audio device on remote computers

Remote power management

Remote management of client program settings
The Client's basic features:
Launch automatically on system startup

The program start is invisible to users

Keyboard shortcuts for accessing the program settings

Password-restricted access to the program settings

Adjustable screenshot quality

User-defined screenshot capture period ranging from 5 seconds through 23 hours 59 minutes and 55 seconds.
###
©Copyright 1997-
, Vocus PRW Holdings, LLC.
Vocus, PRWeb, and Publicity Wire are trademarks or registered trademarks of Vocus, Inc. or Vocus PRW Holdings, LLC.
Find More Computer Press Releases