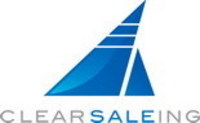 Columbus, Ohio (PRWEB) January 26, 2010
ClearSaleing, a technology and thought leader in attribution management, announced today it has closed its Series C funding round with a $ 1.7 million investment from NCT Ventures Fund I, L.P., a Columbus, Ohio-based venture capital fund. The company also announced Jeff Bell, industry leader in interactive marketing, and former Microsoft executive, has agreed to join ClearSaleings board of directors, along with NCT Ventures Partner Bill Frank.
The announcements follow on the heels of the company being named an interactive attribution leader in Forrester Research Inc.'s report The Forrester WaveTM: Interactive Attribution, Q4 2009.
NCT Ventures has increased its investment in ClearSaleing because we believe strongly in its attribution management technology and have watched as it is rapidly becoming the gold standard by which major advertisers manage and measure campaign success, says Bell.
ClearSaleing is delighted to expand its business partnership with NCT Ventures Fund I, L.P. and we are pleased that Jeff Bell is joining our board. His track record in interactive marketing is second-to-none. We look forward to working with Jeff on new product ideas and pursuing strategic relationships with top tier agencies as we continue ClearSaleings leadership position in advertising analytics and attribution management," says ClearSaleing CEO Mike Lanese.
The NCT investment closes out a $ 3.75 million combination debt/equity funding package that was put in place to ensure the Company could continue to make strategic investments in product development, marketing and sales, said ClearSaleing President Randy Smith. ClearSaleing is entering 2010 with a strong cash position, a lot of marketing momentum and a robust sales pipeline that bodes well for another strong year, Smith added.
About Jeff Bell

For 20 years, Jeff Bell has been growing and turning around businesses in Corporate America. Most recently, as Microsoft's Corporate Vice President of Global Marketing for the Interactive Entertainment Business, Jeff was responsible for leading Xbox to its first profitable year, and launching the Games for Windows business.
On the creative front, Jeff's team has produced the launch campaigns for Gears of War, Halo 3, Guitar Hero, Rock Band, Scene it! and Grand Theft Auto IV, and implemented the first global and vertically integrated Xbox marketing campaign.
Before Microsoft, Jeff was largely credited with helping revitalize the Dodge, Jeep and Chrysler businesses, returning them to profitability in a significant turnaround from 2000-2006 with the Dodge Ram, Jeep 4-door Wrangler and the Chrysler 300 product launches.
Jeff's efforts around social media, web, direct marketing and video games led to Jeff being named Interactive Marketer of the Year in 2005 by Advertising Age.
About NCT Ventures Fund I, LP.

NCT Ventures Fund I, LP is an Early Stage, Early Growth Investment Fund with a focus on Ohio-based companies. NCT invests in and develops leading-edge organizations with promising opportunities. NCTs investment strategy focuses on technology companies with an emphasis on marketing, logistics and disruptive business models. In addition to NCTs institutional and private investors, they are an Ohio Third Frontier grant recipient. NCT and its partners have a long history of promoting the central Ohio region, the Ohio State University and entrepreneurship in general. The NCT core management team has operated together for nearly 10 years, and offers significant operating experience to all NCT portfolio companies. For more information, please visit http://www.nctventures.com.
About ClearSaleing

ClearSaleing has been named Technology Platform Search Marketers Cant Live Without at the SES (Search Engine Strategies) Awards. ClearSaleings advertising portfolio management platform helps marketers and agencies identify ways to more effectively and profitably allocate ad spend across a complex mix of online advertising investments.
ClearSaleing is a thought leader in the growing scientific field of attribution management and publishes http://www.AttributionManagement.com that provides a rich repository of ClearSaleing and externally published articles, white papers and other material focused exclusively on attribution management.
ClearSaleings unique ability to give marketers telescopic insight into their online ad investment is attracting major brand customers such as American Greetings and Nationwide Insurance. The company was founded in 2006 and is headquartered in Columbus, Ohio. For more information, please visit http://www.ClearSaleing.com.
###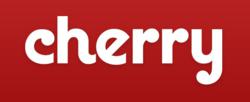 San Francisco, CA (PRWEB) April 17, 2012
Cherry, the tech startup that provides on-demand carwash services to customers anywhere they park, today announced that the company has raised $ 4.5 million of new funding in a Series A round led by Shasta Ventures with additional participation from Founders Fund and select angel investors including Shervin Pishevar and Bill Lee. They will join David Sacks, Keith Rabois and Max Levchin, who invested in a previous seed round.
Cherry has proven their model and shown strong customer demand in San Francisco, so now theyre raising $ 4.5M to start expanding nationally. The service is launching today in San Jose, Menlo Park, Palo Alto, Cupertino, and Mountain View.
Cherry is much more than a carwash, said co-founder and CEO Travis VanderZanden. Its about using technology to save our customers valuable time and remove a painful chore from their monthly to-do list. If getting a Cherry carwash gives you even 30 extra minutes to spend with family or friends, then well consider ourselves successful. The high-quality, mobile carwash you receive is really just icing on the cake.
Tod Francis, Shastas Managing Director, will be joining the companys board alongside Yammer CEO David Sacks and Cherry co-founders Travis VanderZanden and Art Henry.

What impressed us with Cherry is how simple the process is, from start to finish, Tod Francis, Managing Director at Shasta Ventures, stated. Travis and his team are taking an age-old industry that is ripe for disruption and delivering a seamless, white-glove experience to their users. Were extremely excited to be a part of this company and believe Cherry has the opportunity to wash the 260 million cars in America.
This is the first time the company has formally raised venture capital since launching in November 2011. The company previously closed a $ 750,000 seed round from Yammer CEO David Sacks, PayPal founder Max Levchin and Square COO Keith Rabois. Cherrys funding to-date totals $ 5.25M.
For more information, please visit http://www.cherry.com.
About Cherry
Cherry is the carwash that comes to you.
Download the app, locate your car, press wash my car now, and Cherry sends their closest car wash professional to put the shine on your pride and joy.
We enable users to request a professional, on-demand carwash from any location, for only $ 29.99. Our washers are thoroughly vetted and trained, so you can ensure that whether youre grocery shopping, in a meeting, or simply laying on the couch watching a movie, your car is getting the rockstar treatment it deserves.
For more information, visit: http://www.cherry.com or follow us on Twitter at @cherry.
About Shasta Ventures

Shasta Ventures is an early-stage investment firm focused on companies in the consumer Internet, mobile and software sectors. Shasta was formed to back brilliant entrepreneurs with an unwavering commitment to the customer experience. The firm is based in Menlo Park, California.
For more information, go to http://www.shastaventures.com, or follow us on Twitter at @shasta.
###
More Tech Press Releases
(PRWEB) June 27, 2004
Sand Dune Ventures, Inc. introduces the Sahara Touch-it Tablet PC, a true touch screen only slate Tablet PC for field sales and service, entertainment, kiosk, healthcare, education, and government mobile computing needs.
Product Features
    Resistive type touch screen Tablet PC

    12.1" Slate Tablet PC

    Transmeta 1.0 GHz CPU

    256 MB DRAM, expandable to 768MB

    30 GB HDD or larger

    Built-in Wi-Fi 802.11b or optional 802.11g

    Microsoft Windows XP Home, XP Professional or CE.net

    Supports Linux
The Sahara Touch-it utilizes a pressure sensitive touch screen which allows input from any type of input device, albeit your finger, pen tip or plastic stick. This type of user interface allows for greater flexibility for those users who are in a true mobile environment, such as sales professionals, physicians, healthcare professionals, service technicians, engineers, and many others. In addition, for users with disabilities or special needs this type of solution is ideal because of its intuitive simple input capabilities. "Users don't have to worry about loosing the mobility of their Tablet system when a digitizer pen is misplaced or lost anymore" said Mr. Walter N. Haldeman, V.P. of Sales & Marketing for Sand Dune Ventures, Inc.
Handwriting recognition is fully supported by the Sahara Touch-it Tablet PC, however the user needs to be careful not to rest their hand on the screen while writing or the system will recognize this contact as another input command. The Sahara system fully support all common applications designed for Microsoft's Windows XP operating system, such as Microsoft Office and Adobe Acrobat.
"Leading Companies, Resellers and VARs looking for flexible touch screen mobile computing solutions are demonstrating a huge demand for the Sahara Touch-it", said Haldeman "we are seeing diverse implementation of the Sahara systems, in such environments as Healthcare, Sales Force Automation, Assistive Living, Gaming, Home Automation & Entertainment, and as mobile Kiosk solutions"
About Sand Dune Ventures, Inc.
Sand Dune Ventures, Inc. is a privately held technology incubator working with leading manufactures throughout the world in the development of innovative Tablet PC computing solutions that leverage wireless technology for the global mobile workforce. The Company has offices in the California, New Jersey, and Florida.
http://www.sandduneventures.com and/or http://www.tabletkiosk.com
Contact: Walter Haldeman, Sand Dune Ventures, Inc., Phone: (310) 374-1448
# # #
Helsinki, Finland (PRWEB) March 23, 2006
Nexit Ventures, a venture capital firm focused on mobile technologies and services, has agreed to sell its share of Finland-based graphics technology provider Hybrid Graphics to US-based 3D technology company Nvidia Corporation (Nasdaq: NVDA).
Nvidia is acquiring all outstanding shares of Hybrid from current shareholders, including Nexit, Hybrid founders and individual shareholders. Terms of the acquisition were not disclosed.
"Hybrid is a prime example of how a Finnish high technology company has developed from a combination of strong elements into a successful international company in its niche. Hybrid's acquisition by a US-based listed company and the worldwide market leader in 3D graphics technology is a significant testimony to Finnish industry expertise, while bringing a new level of resources and opportunities to Hybrid," said Pekka Salonoja, Nexit General Partner and Chairman of Hybrid.
The exit from a Finnish investment through an acquisition by a leading US-based company is consistent with Nexit's investment strategy. Nexit Ventures invested in Hybrid in 2002. On top of a solid technical foundation, the company implemented new, more efficient processes and built a sales organization that successfully commercialized the company's expertise for international markets.
Hybrid has grown profitably and currently employs 37 graphics technology and software professionals. Hybrid software enables high-quality 2D and 3D graphics in devices such as mobile phones. Hybrid customers include Nokia, Ericsson, Philips, Samsung and Symbian, and the company's technology is used in hundreds of millions of devices.
"Nexit has had a key role in the development and commercialization of Hybrid's business. Their strong first-hand entrepreneurial experience and close international contacts have provided us with strong practical support, and their investment has strengthened our credibility and capacity to operate in international markets. The acquisition is a natural next step for us, and it opens up exciting new vistas," said Mikael Honkavaara, CEO, Hybrid.
Nexit's other portfolio companies include the Finland-based Ekahau, Fathammer, Futuremark and Hantro, as well as the US-based Bitfone, Ecrio and Mobile365. The Finnish Software Entrepreneurs Association recently nominated Mikael Honkavaara as Software Entrepreneur of the Year.
Further information:
Pekka Salonoja, General Partner, Nexit Ventures and Chairman of the Board, Hybrid Graphics
tel. +358 9 6874 0600, 358 40 836 9034
Michel Wendell, General Partner, Nexit Ventures
tel. +1 408 406 6995
Juha Rantanen, Netprofile Finland
tel. +358 9 6812 080
About Nexit Ventures
Nexit Ventures is a venture capital firm focused on mobile technologies and services. Investments are made primarily in Nordic and US-based early-stage companies with products and services for a global market. For Nordic companies, Nexit's network of business contacts in Silicon Valley provides a bridge to markets, partners, experienced management and investors at an early stage. US-based ventures get an opportunity to profit from the market-leading wireless network infrastructure, technology, insight, and advanced user base of the Nordic countries. Nexit has offices in Helsinki, Stockholm and Silicon Valley. For further information, please visit www.nexitventures.com.
About Hybrid Graphics
Hybrid Graphics of Helsinki, Finland is the market leading embedded 2D and 3D graphics software provider. Hybrid has 12 years of experience in developing graphics technology solutions for consumer devices like mobile phones. Hybrid's clients are device and hardware manufacturers and the total reach of Hybrid's clients is well over 50 % of the existing mobile phone market. Hybrid's clients include Nokia, Ericsson, Philips, Samsung, and Symbian. For more information see www.hybrid.fi.
# # #
Related Graphic Press Releases