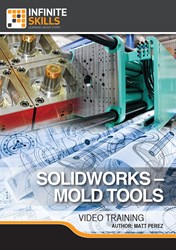 (PRWEB) November 14, 2013
Software training firm Infinite Skills Inc. last week introduced its "SolidWorks - Mold Tools Tutorial," an advanced course providing specialized training in the mold tools palette of the popular 3D modeling software for mechanical engineers.
Solidworks is a computer aided design program that uses a parametric, feature-based assembly system for building mechanical models. By learning the mold tools palette, users can master SolidWorks' tools for designing molded parts, including importing, analyzing, and surfacing molded parts.
Infinite Skills' "SolidWorks - Mold Tools Tutorial" offers a comprehensive guide to the mold-design process and prepares students for SolidWorks certification in the mold tool palette.
SolidWorks - Mold Tools Tutorial - Streaming
Course author Matt Perez is a certified expert in SolidWorks who has worked in training and private training consulting, helping companies develop training strategies and improve efficiency in the program since 2011. He was recently recognized by SolidWorks for a tutorial on SolidWorks that focused on designing a Chevrolet Camero. He has been using SolidWorks since 2009.
Perez begins with an introduction to the commands and toolbars used in creating molds, including an overview of the entire process of designing a molded part, from analysis through design and final editing.
The course then covers essential functionality, looking at how to perform critical analysis of your part with draft, undercut, and parting line analysis.
From there, the course covers the elements of mold design, explaining how to create a parting line, surfacing functions, and creating the main core and cavity of the molding.
The course then closes with a lesson on working with imported surfaces and performing manual edits, before closing with a guide to the mold tools certification exam.
"This course is designed to allow users to successfully navigate the mold tools environment," Perez says. "We'll talk about creating a mold, and we'll look at each command and work through examples."
Free demo videos and a full list of course contents can be found on the SolidWorks - Mold Tools training page of the Infinite Skills website:
http://www.infiniteskills.com/training/solidworks-mold-tools.html.
Infinite Skills offers its SolidWorks - Mold Tools Training Video as direct download from the company website at a retail price of $ 24.95. Though the compatibility of programs varies, all Infinite Skills titles and formats are compatible with both Mac and Windows operating systems. Additionally, Infinite Skills tutorials are supported by project files which correspond to examples in the videos.
About Infinite Skills Inc.
A leader in the field of software training, Infinite Skills designs its courses on a task-oriented model, teaching complex skills by providing hands-on examples and guiding users as they carry out essential functions. Infinite Skills offers a wide range of software titles available as DVDs, digital downloads, and in iPad editions. Infinite Skills now offers a subscription service, providing access to all its training content for a monthly fee, keeping with company's aim of delivering professional training to customers anywhere they want to learn.
Related Computer Press Releases


(PRWEB) May 02, 2013
The tutorial, entitled Techniques and Applications for Sentiment Analysis is designed for advanced users, developers, consultants, and others who seek to understand the technology behind the tools they're using (or hope to build). Digital Trowels award winning, patent-pending Sentiment Engine, developed and designed by Professor Feldman and his team at Digital Trowel, is at the heart of a number of Digital Trowel products, such as The Stock Sonar, the ultimate decision support tool for traders and investors, providing a one-glance quantified assessment of the financial, news and social media sentiment relevant to trading decisions
Its an honor to have been selected to present the keynote tutorial at the 2013 Sentiment Analysis Symposium, Professor Feldman says. As a professor, and a businessman, having the opportunity to share our technology, with peers and other professionals, in such a high profile environment is a testament to the importance and the value of what weve developed at Digital Trowel. Digital Trowels Sentiment Engine will change the digital landscape as far as how business is conducted with, and through, the media.
The Sentiment Analysis Symposium is an annual business-focused conference held in New York on May 7th and 8th. The symposium aims to teach business users about the impact that technological solutions can have in consumer reactions in social media, news and enterprise.
In 2011, Digital Trowel, was awarded the Red Herring Top 100 award. The award recognized Digital Trowel as one of the top private tech startup companies from North America.
The man who coined the term text mining, Professor Feldman has given over 30 tutorials on text mining and information extraction. He wrote the definitive textbook on text mining, The Text Mining Handbook: Advanced Approaches in Analyzing Unstructured Data, which was published in 1995. He received his Ph.D. in Computer Science from Cornell University and his B.Sc. in Math, Physics and Computer Science from the Hebrew University of Jerusalem.
Professor Feldman is currently head of the Information Systems Department of the Business School of Hebrew University. He previously taught as an Adjunct Professor at New York Universitys Stern School of Business.
About Digital Trowel

Digital Trowel is a next generation semantic web company that is disrupting the traditional models of text mining and data compilation. With our near-human accuracy for data analytics, we are transforming semantic analysis and are able to provide structure to the unstructured web.
Focused on data extraction, discovery and analytics, we utilize our proprietary natural language processing technology to structure vast quantities of unstructured data available on the web and convert this data into powerful insight.
Digital Trowels Israel-based R&D team is led by Professor Ronen Feldman, one of the world's most recognized experts in the field of text mining, link analysis and the semantic analysis of data, and a team consisting of some of the worlds leading text analytics experts, Digital Trowel provides cutting edge text mining technology that is able to present vast quantities of data so as to mitigate the challenge of overwhelming information and underwhelming insight.
More information on Digital Trowel is available on our website http://www.digitaltrowel.com.
The Stock Sonar can be found at http://www.thestocksonar.com.
# # #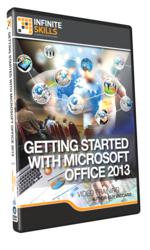 (PRWEB) October 20, 2012
Software training firm InfiniteSkills Inc. this week released "Getting Started with Microsoft Office 2013," an introductory tutorial designed as a quick update to the latest features and upgraded tools of Microsoft's latest version of its staple productivity suite of applications.
Office 2013 is the first update to the productivity suite since Office 2010. In addition to extended file support and numerous user interface updates, the new version offers increased integration with the Skycloud "cloud-based" database, important social media integration, as well as improved interaction between the various programs within the suite.
InfiniteSkills' "Getting Started With Microsoft Office 2013 Tutorial DVD - Video" covers all these important changes, placing all the power of the new version's features at the user's fingertips in a matter of hours.
Getting Started With Microsoft Office 2013 Video Training
Students will learn how key applications like Word, Excel, and Powerpoint, interact with Skydrive and Office365. Users will also get familiar with enhanced functionality within applications including the Flash Fill and new chart recommendations features of Excel, and threaded comments and PDF compatibility in Word.
Course author Guy Vaccaro is a certified professional in the Microsoft Office Suite. He has more than 15 years experience in various training capacities, including classroom and computer-based training, as well as manual writing. Additionally, Vaccaro has professional experience in database design, Crystal Reports, and SQL Server.
"If there's one thing that stands out about Microsoft Office 2013, it is without a doubt the cloud," Vacarro says. "The entire suite interacts with data held in the cloud and there is also data within each application that needs to be saved in the cloud. We'll cover all the key tools so you can start using this feature securely and effectively."
In addition to interacting with Skydrive and Office 365, "Getting Started With Microsoft Office 2013 Video Training - DVD" covers the integration with social media as well. Now in Microsoft Office, Powerpoint presentations, Word documents, Excel spreadsheets, have increased web sharing capability. Bloggers, for instance, can post blog entries as well as Facebook and Twitter updates, directly from a Word document.
Other important topics include using enhanced tools in Publisher 2013, increased compatibility with Hotmail and Livemail accounts in Outlook 2013, and the new interface and enhanced features of Powerpoint 2013.
http://www.infiniteskills.com/training/getting-started-with-microsoft-office-2013.html
InfiniteSkills offers its Getting Started With Microsoft Office 2013 Tutorial DVD - Video either as a DVD or a direct download from the company website at a retail price of $ 99.95. All InfiniteSkills titles and formats are compatible with Mac and Windows operating systems, and shipping is available around the globe. Additionally, InfiniteSkills tutorials are supported by project files which correspond to examples in the videos, allowing users to work alongside their instructors right on their computer or iPad.
About InfiniteSkills Inc.

A leader in the field of software training, InfiniteSkills strives to offer the highest quality training available at an affordable cost. InfiniteSkills tutorials are task-oriented instructional videos, teaching complex skills by providing hands-on examples and guiding users as they carry out critical objectives. InfiniteSkills offers a comprehensive range of software titles available as DVDs, digital downloads, as well as iPad editionskeeping with company aim of delivering professional training to customers anywhere they want to learn.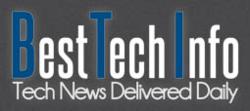 Los Angeles, CA (PRWEB) August 20, 2012
Apple made an announcement in June slating the arrival of their iOS 6 for sometime this fall. For the first time since the release of the original iPhone, Apple finds themselves in an unfamiliar position. Their dominance in the mobile industry is being seriously threatened, as Android devices have caught up, and in some cases have even surpassed the capabilities of the most advanced iOS devices. Coupled with the fact that this will be the first iOS released since the passing of Apples founder Steve Jobs, makes the iOS 6 release one of the most highly anticipated releases in the companys history.
The beta for Apples new iOS 6 has been available to developers through their Developers Portal for about two months now, and they have just released iOS 6 Beta 4. With the full iOS 6 expected to be released to the public in the coming months, developers with the latest Beta installed can now have complete jailbroken access to their iOS devices (iPhone 4, 3GS or iPod Touch 4). Thanks to jailbreak tutorial expert Tanner Marsh, founder of BestTechInfo.com and the mastermind behind the popular iCrackUriDevice YouTube channel, jailbreaking an iOS device couldnt be simpler.
Marsh has just released the latest in his long line of jailbreak tutorial videos, which can be found on his website, BestTechInfo.com, or his YouTube channel, iCrackUriDevice. It should be noted that this jailbreak is intended for developers and advanced users only, because it enables SSH access but does not install Cydia. The jailbreak is also tethered, meaning users need to connect their devices to a computer when they reboot it. Marsh explains all the specifics in his video, including what this jailbreak unlocks and what is needed to complete the process.
###
ITC is a high-end Internet Marketing firm ranked in the top 1% of the Search Engine Optimization industry. They specialize in Digital Advertising, SEO, Social Media Marketing, Reputation Management and Video Production. ITC is proud to have worked with Best Tech Info in developing a successful online marketing campaign.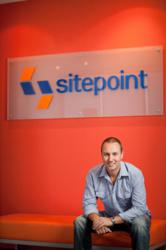 Melbourne, Australia (PRWEB) May 03, 2012
SitePoint, the specialist web technology publisher of books (printed and electronic) and training resources publisher for web professionals, has just launched the 5th edition of its best-selling book "PHP & MySQL: Novice to Ninja" by Kevin Yank. A whopping 500 pages, it takes readers step by step through the process of building their first database driven website, using 100% free software.
PHP is a very popular open-source scripting language, and recent stats from trends.bandwidth.com show over 25 million websites using it in their server-side web development.
PHP & MySQL: Novice to Ninja has become the must-have resource for web designers and developers wanting to take the leap into server-side programming, explained SitePoint Co-founder Mark Harbottle. In this comprehensive 5th edition, readers are taken step by step through the process of creating their own PHP and database driven website, without having to purchase any software.
Topics covered in "PHP & MySQL: Novice to Ninja" include:


Easy to follow PHP & MySQL tutorials with downloadable code snippets
PHP coding using correct syntax
Mastering database design with SQL, table construction and interaction
A crash course in Object Oriented Programming (OOP), and
How to develop an ecommerce platform from scratch
As readers move through the process of developing an example project, the concepts involved are explained and demonstrated; it is highly approachable, and easy to follow said Mr Harbottle.
In PHP & MySQL: Novice to Ninja, Kevin Yank shows readers how to use best practices and open source software to develop robust websites that can handle high levels of traffic, said Mr Harbottle. He is one of the most highly regarded educators in PHP and MySQL, and is known for delivering up-to-the-minute techniques and strategies to web developersfrom novices through to the masters.
He continued: The updates in this 5th edition encompass Windows 7, Mac OS X Lion, and the latest versions of PHP, MySQL, phpMyAdmin, XAMPP, and MAMP.
For full details about PHP & MySQL: Novice to Ninja, 5th edition, visit http://www.sitepoint.com/launch/a3bef1


About Kevin Yank
Kevin Yank has been building websites for over 15 years, and has produced numerous books, articles, courses, newsletters, and podcasts on the subject.
As well as PHP & MySQL: Novice to Ninja, Kevin has co-authored Simply JavaScript and Everything You Know About CSS Is Wrong!, as well as significantly contributing to the SitePoint Tech Times email newsletter and the SitePoint Podcast. Kevin has a passion for making web technology easy to understand for anyone.
About SitePoint
sitepoint.com is an online magazine and book publisher for professional web developers, freelancers, and web design firms. The sitepoint.com website reaches 2.0 million unique visitors per month. More information is available at http://www.sitepoint.com.
Los Angeles, CA (PRWEB) February 27, 2007
GetGoingTraining.com announces the release of affordable training DVDs for beginners to intermediate users of Propellerhead's Reason 3.0, Apple's Final Cut Pro 5 HD and GarageBand 3 starting at $ 19.99. The "Get Going" DVD tutorials are designed to help you "Get Going" FAST with these amazingly popular video editing and music software creation programs. Get rid of the manual and start learning visually from a DVD-Video or QuickTime Download today for only $ 19.99. Each software tutorial series is worth over $ 100 per DVD!
The "Get Going" Training & Tutorial DVDs are design for anyone who wants to learn video editing and music software. Watch the DVD training on your TV with a consumer DVD player or on Mac or PC with a DVD-ROM drive. Our DVD trainers are energetic professionals and experts in media software.
Customers also can download a free Quicktime video version of the training they ordered ready for playback with QuickTime 7, iTunes or the iPod Video to get going now until the DVD arrives in the mail a few days later.
Product Details:
"GET GOING WITH REASON 3.0"
WATCH VIDEO PREVIEW
http://www.getgoingtraining.com
Chapters:
-Reason Setup
-Reason Preferences
-Quick Tour of Reason
-Work with the ReDrum & Sequencer
-Dr. Rex Loop Player
-Subtractor Synth
-Malstorm Synth
-Automating Faders
-Automating Effects
-Quantizing
-NN19 Digital Sampler
-Matrix Sequencer
-ReDrum Advanced
-Sequencer Advanced
-ReDrum Vocals
-ReFills
-Mastering
-Combinator
-Surface Control Setup
-Exporting Your Track
-ReWire with Abelton
-ReWire with Logic
Building a Reason Rack

Working with Vocals in the ReDrum

Creating and recording Virtual Synths

Using Effects such as Reverb & Flange

Editing and correcting MIDI notes

Copying and Pasting Audio and MIDI tracks

(Beats Per Minute) BPM of Loops or Song

Adjusting Song Grid

Using ReFills & Loops

Importing your own loops or audio

Exporting songs to CD

Burning your tracks to audio CD
The Get Going with Reason 3.0 Tutorial / Training video is also great for Reason software versions 2 & 2.5.
RT- 2 hrs
"GET GOING WITH FINAL CUT PRO 5 HD"
WATCH VIDEO PREVIEW
http://www.getgoingtraining.com
FCP 5 DVD 101 includes printable PDF files such as: Step by Step instructions and 600MB of QuickTime DV source material to follow along or breakdown the projects later.
FCP DVD 101 Full Details
CHAPTERS
-System Hard Drive - Apps & OSX folders
-Set Up The Dock - Configuring dock / when editing with FCP
-System Profiler - View CPU, RAM & OS version & devices connected to your mac
-FCP Interface - Quick overview of FCP interface (Windows)
-Scratch Disk - AV drive setup
-AV Settings - Choosing Capture and Sequence presets
-File Structure - Locating FCP files on Mac
-Source Material - Media files provided for training
-Importing - Getting media into FCP
-Bins & Folder - Arranging Media files
-Basic Editing - Working with clips - Overwrite, Insert & Extract Edits
-Playing Clips-JKL - Playing media clips
-Basic Audio - Demonstrates laying in a Voice Over and music
-Audio Mixer Levels - Automating levels with keyframes (rubberbands )
-Audio Filter / EFX - Using audio filters: reverb, EQ, Automating audio filters with keyframes (rubberbands / break points)
-Speed Slow Motion - Creating slow motion video, changing clip speed
-Transitions - Using and customizing transitions/wipes
-Titles - Creating a basic title & Lower 3rds
-Motion Titles - Animate Titles with keyframes, wire frame views, ease in and out
-Color Correction - C.C. tools and techniques (warming / cooling images)
-Video Captures - Setting up and capturing DV with FCP, capture window, waveform monitor, scratch drive settings, compression settings
-Batch Capture - Automating the video capture process, creating offline media files and set the logging bin.
-Output to DV - Output FCP timeline to your miniDV camera or deck
-QuickTime Export - Learn how to export FCP projects as self contained or as Ref .MOV (QuickTime) files
-DVD Chapter Markers - Learn how to create chapter Markers and export the
-FCP timeline to iDVD, Create a DVD menu, create motion video buttons in iDVD
-Web Video H.264 Export - Export FCP projects for http and QuickTime web streaming for LAN, DSL & 56k
-Exporting Stills to Photoshop - Export stills from the FCP TL & Viewer for Photoshop and deinterlacing the image for print & the Web.
-Exporting for iPod with Video - Export FCP projects & DVDs for the new iPod with Video
RT - 2 hrs
"GET GOING WITH GARAGEBAND 3"
WATCH VIDEO PREVIEW
http://www.getgoingtraining.com
What's New on the GarageBand 3 Tutorial DVD
GB3 Interface

Create a Podcast in the GB3 Podcast Studio

Movie Score Studio

Send Movie Score to iDVD5

Export Movie Score to QuickTime

Musical Typing
More Topics
Recording your Guitar or Vocals

Basic GarageBand project setup

Creating and recording virtual instruments

Using Effects such as reverb

Mixing audio levels

Automating pan and volume

Editing and correcting MIDI notes

Editing digital audio

Copying and Pasting Audio and MIDI tracks

Match BPM of Loops or Song

Using Mac Virtual Keyboard

Adjusting Song Grid

Editing digital audio

Using GarageBand Loops

Importing your own loops or audio

Notation View

Exporting songs to iTunes

Burning your tracks to audio CD
BONUS CHAPTER
GarageBand Instrument Tuner - Tune your Guitar with GarageBand
Total RT: about 2 hours
# # #

Toronto, Canada (PRWEB) February 06, 2012
Professional training developer InfiniteSkills Inc has now released a full tutorial series on the newest version of Apple's server operating system. With a focus on administrator and advanced techniques, this comprehensive Apple OS X Lion Server tutorial includes 121 lessons on everything from network and directory service configuration to file sharing, mail servers and Xgrid computing. These Lion server training videos show how to perform advanced tasks using a combination of graphical utilities and terminal commands.
"Because there are so many reasons to use OS X Server, these tutorials are very diverse," said Colin Boyd, sales director for InfiniteSkills. "The lessons offer guidance on technical networking specifications as well as multimedia capabilities such as podcast hosting."
Apple OS X Lion Server Training Video - Tutorials on DVD
Narrated by Apple-certified instructor Chris Tarnowieckyi, the 10.7 Server training series begins with a guide to installation and initial configuration tasks. The lessons show how to set up an administration computer, integrate relevant hardware and begin using the workgroup manager. The training then moves through network service configuration, including DNS, DHCP and network time settings. After also introducing directory services, instructor Tarnowieckyi goes into profile and managed client options, with tips for administering multiple user accounts in a professional environment.
The second half of the extensive OS X Lion Server training moves into some of the hosting capabilities Apple has included in the OS. The tutorials cover configuring an email server, hosting and securing websites, creating editable wikis and hosting address books, calendars and chat servers that can be utilized by multiple users at once. The final chapters look at Xgrid distributed computing, the NetBoot imaging service, and ASK Gateway VPN and firewall services for advanced needs.

"While the course covers a number of quite technical concepts and commands, the training format makes them understandable even to those who've never done it before," said Chris Johns, content specialist with InfiniteSkills. "Complex topics are split into multiple videos, and every task is shown in real time onscreen."
Course instructor Chris Tarnowieckyi is an Apple Certified Trainer who runs his own consulting and technical training center for professionals. He holds four Apple certifications, which also include System Administrator and Technical Coordinator credentials, and he specializes in helping regular users learn advanced skills that are applicable in commercial environments. In addition to the Lion Server course, he has also authored two other technical titles on OSX for InfiniteSkills.

The full Apple OS X Lion Server Tutorial Video course is priced at USD $ 99.95, and the training is available on DVD-ROM and as a direct download from the InfiniteSkills website. Both versions of the course come with accessible project files that match onscreen examples. Shipping and ordering options are available for customers worldwide, and more information and free tutorial samples can be found on the Lion Server training page.
http://www.infiniteskills.com/training/learning-os-x-lion-server.html
About InfiniteSkills Inc
InfiniteSkills is a leading provider of video training on popular software, programming languages and technical skills featuring the best teachers and tutors in the world. In addition to training on DVD-ROM, the company has actively pushed to publish its tutorials to eLearning and mobile app formats.
###
Find More Graphic Press Releases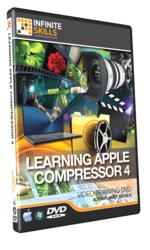 (PRWEB) December 25, 2011
Software training company InfiniteSkills Inc has just released a new Apple Compressor 4 Training Course on DVD-ROM and as a direct download from its website. The course features 4 hours of narrated instruction on the programs many options, filters and effects as they apply to professional video and audio production workflows, and demonstrates industry standard techniques onscreen. The newest video series follows InfiniteSkills release of two tutorial video courses for Apple Final Cut Pro X and Motion 5 earlier this year.

Anyone who has spent time on a serious video or audio production knows that it takes more than one tool to get the job done, said Colin Boyd, sales director for InfiniteSkills. To coincide with our successful Final Cut and Motion tutorials, were pleased to offer another hands-on training course to round out Apples top video production tools.
Apple Compressor 4 Tutorial Video - Training on DVD-ROM
The course presents a full walkthrough of Compressors exporting and effects functionality, starting with its basic monitor window interface and going all the way through distributed processing and server upload capabilities. Apple Certified Professional Matt Schalk looks at customization options such as video filters and geometry adjustments, workflows for lossless and compressed audio, video publishing to H.264 and MPEG standards and more. Each individual lesson features three to ten minutes of realtime onscreen guidance, with narrated tips and usable sample files provided for viewers to follow the training.

In an effort to familiarize users with the programs numerous menus and settings, Matt addresses Compressor tools within context-specific chapters centered on results. After starting with customization, he moves through audio compression standards, then to video, through automation and into advanced advice for networked editing systems, multimedia server options and streaming. The Apple Compressor tutorials end with lessons on interfacing with Final Cut Pro X and Motion 5.

Because of his background, Matt doesnt just focus on time-saving tips and controls, but he actually encourages the viewer to think as a professional, said Chris Johns, content coordinator for InfiniteSkills. He shows how you can use a combination of tools to approach production challenges and solve them.

A professional videographer and technology integration consultant, Matt Schalk holds Apple certifications in 14 separate programs and areas of specialization. In addition to assisting companies and organizations develop technical infrastructure and skills, he has worked one-on-one with end users as a Creative for Apple Inc, and most recently authored the 10-hour Apple Motion 5 Tutorial Video course for Infinite Skills.

The complete Apple Compressor 4 Training Course can now be ordered from the InfiniteSkills website for USD $ 49.95. The course can be purchased as a DVD-ROM or instant download, with distribution options available for customers worldwide. In addition to the standalone course, InfiniteSkills is planning an aggressively priced bundle of its Apple video production tutorials.
http://www.infiniteskills.com/training/learning-apple-compressor-4.html
About InfiniteSkills Inc

With tutorials spanning the range from programming to graphic design, InfiniteSkills aims to provides complete training video solutions for individuals, businesses and organizations worldwide. The company also makes its training available in multiple formats, including DVDs and mobile apps.
###
Related Graphic Press Releases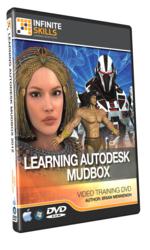 (PRWEB) February 18, 2012
Technology training firm InfiniteSkills Inc has released a multi-part Autodesk Mudbox 2012 Tutorial Video course, with an emphasis on basic sculpting and industry standard practices in design. The Mudbox tutorial features 79 video lessons, covering topics such as 3D modeling essentials, the Mudbox toolset, organic and hard surface modeling, and software integration with 3DS Max.
"Mudbox is an advanced application with sophisticated tools for increasing resolution and detail in 3D models," says InfiniteSkills communications director Chris Johns. "Our videos help beginners intuitively grasp the skills necessary to use these programs effectively by providing a hands-on experience right on your computer screen."
Beginners Mudbox Tutorial Video - Training Course
Mudbox tutorial author Brian Mennenoh is an expert in the field of 3D modeling software with over 14 years of design and teaching. Mennenoh developed his effective personal training style as a university level instructor, using practical modeling examples that are simple and learner-friendly while engaging the essential elements of the Mudbox toolset.
As it is used by leading video game developers and special effects companies, digital sculpting using Mudbox provides incredible levels of detail by subdividing the 3D mesh. The InfiniteSkills Mudbox tutorial makes these advanced capabilities accessible to new users by orienting the training around a multi-part model: a 3D human warrior.
The course begins by covering the basics of 3D sculpting and navigating the Mudbox toolset. Then learners are guided through various elements of 3D modeling, sculpting the organic surfaces of human anatomy and hard surface elements like the warrior's sword. Mennenoh then dives into Mudbox's impressive capability for creating detail, covering hair, facial components, and skin details such as veins. The course ends by covering the integration of Mudbox projects with 3DS Max in a workflow.
"You can't beat Brian's hands-on approach to training," says Colin Boyd, sales director for the company. "With our videos, users get to see how Mudbox works by actually putting the program to use. Hands-on training helps anyone pickup the essentials quickly, and it's proven very effective time and time again."

InfiniteSkills offers the Mudbox 2012 Tutorial Video course on DVD-ROM or as a download from the company's website at a retail price of $ 99.95 USD. Both formats are Mac and Windows compatible, and shipping and buying options are available worldwide.

The company offers free demonstration videos and a full table of contents on its website at:
http://www.infiniteskills.com/training/learning-autodesk-mudbox-2012.html
About InfiniteSkills Inc

InfiniteSkills is an innovator in the field of technology software training. The firms progressive approach to teaching complex topics focuses on fast integration into real world workflows. The company aims to make high end capabilities easy to learn by offering hands-on, experienced based tutorials. With DVDs, digital downloads, and iPad editions of its training titles, the company delivers professional quality training to customers anywhere they want to learn.
###
Natick, MA (PRWEB) October 7, 2004
Electronic Specialists announces a Free Tutorial which includes valuable information distilled from over 25 years experience combating Hi-Tech interference and equipment protection problems.
System tips, equipment evaluation and configuration suggestions are presented in a multi-part, self-help format. Valued at $ 400, this hands-on information is offered to interested engineers, system personnel and maintenance technicians. With this tutorial all hi-tech equipment can be maintained and operated like the professionals treat their equipment.
Entitled "INDUSTRIAL ELECTRONICS, Friend or Foe?" this Free tutorial reveals why your Hi-Tech Stuff sometimes becomes downright unfriendly - and what you can do about it.
Encompassing a wide range of subject matter including networks, surveillance, audio, satellite, voltage regulators and more, virtually every aspect of modern technical equipment protection and interference control is addressed.
This Free Tutorial will assist responsible managers and technical staff to get maximum, trouble-free performance from their hi-tech industrial, laboratory and office systems.
Electronic Specialists has over 25 years experience designing protective and interference control products for hi-tech equipment. Many of these designs have found commercial application, although new problems continuously arise, leading to additional designs. Experience accumulated over the years has been incorporated in this Free Tutorial.
Additional information and sign-up for the Free Tutorial is available at:
http://www.elect-spec.com/xtutrl.htm?prweb
Frank Stifter
Electronic Specialists, Inc
75 Middlesex Avenue, Natick, Massachusetts 01760
Toll Free 800-225-4876
Ph 508-655-1532
Fax 508-653-0268
Welcome To Longjann Tech (Shenzhen) Co.,Ltd AC adapters Manufacturer
# # #