Southfield, MI (PRWEB) October 14, 2004 - Elysium Inc., a leading global provider of multi-
CAD enabling software, and Nexroot LLC., a provider of software services for product design and development, today announced the launch of CADportal. CADportal is a new, enterprise job management software solution for automatically, checking, healing and translating 3D CAD data. This highly scalable technology is available for enterprise implementations at manufacturers needing to streamline multi-CAD environments.
CADportal is written in Java using Grid Computing architecture to streamline and enable the CAD translation process. Grid technology enables dynamic access to additional computing resources by integrating computers over a network and dispatching jobs in parallel to multiple computer nodes. CADportal has combined this advanced computing power with Elysium's range of high-end translation technologies, which support bi-directional CATIA V4, CATIA V5, Pro/ENGINEER, Mechanical Desktop, I-deas NX, Unigraphic NX, JT, IGES and Parasolid formats. The Elysium translators also provide advanced healing of 3D data and translation of features within CADportal.
"The strength of Nexroot's technological excellence with Grid Computing means that manufacturers now have access to an incredibly powerful 3D data translation solution," stated Ken Tashiro, Vice President & COO, Elysium Inc. "Furthermore, the solution is very scalable and easy to implement and manage, making this kind of super-strength technology available to even the smallest manufacturer."
"Many of our largest end-users today are running into compute-demand issues whereby secondary platforms and software purchases are required," Tashiro continued, "With Nexroot's Grid enabled CADportal, these end-users today can scale compute throughput by simply connecting another cpu and registering the node with the scheduler via the translation control panel."
CADportal has been developed for easy integration into existing infrastructure and rapid deployment. Once installed, either via hardware appliance or software download, additional compute nodes can typically be installed and running within 15 minutes. The easily-understood interface with CADportal means that administration and use of CADportal can occur very rapidly and with zero training for system administrators or users.
"The use of Grid Computing technology for Elysium's Multi-CAD data translation is a perfect match and avoids the need for expensive, additional servers and new sets of CAD translation tools when usage increases in an enterprise," said Dave Maloy of Nexroot. "The taxonomy of being able to use spare cycles on users' systems within the network means CADportal is infinitely scalable with another simple, 15-minute implementation. This solution means that high-end CAD translation is now within reach of smaller manufacturers who simply could not afford the overheads in the past."
CADportal's interface provides intuitive job management, reporting and scheduling tools that make it easy to administer CAD data translation across an organization. It supports Windows 2000, XP, HP-UX and Sun Solaris platforms.
An architecture developed with robust data security is built into the solution:
– Secure hypertext transport protocol (https) from end-user to appliance.
– 3-DES encryption for Scheduler/Client communications and vault data storage.
– Enhanced by firewall-compliant architecture featuring a configurable communication port and passive client communication for DMZ deployment.
Nexroot will continue to work exclusively with Elysium to develop and enhance the underlying technology that makes CADportal so powerful. Elysium will be heading sales and distribution of the solution via its global channel of resellers and partners in North America and Europe.
About Nexroot LLC
Nexroot, LLC. is an independent company serving the engineering community by providing specialized IT services and software solutions that facilitate product design and development. At Nexroot, we're inspired by finding innovative solutions for everyday problems. Our commitment to that philosophy is evident in our flagship product, CADportal. CADportal establishes a new level of productivity for design collaboration through process automation and resource virtualization.
Based in Canton, Michigan, Nexroot LLC. was founded by a group of experienced professionals from leading engineering and technology firms. We are building the company on a core set of values – customer satisfaction, achieving excellence and developing talent.
About Elysium Inc.
Founded in 1984, Elysium bridges the gap between CAD systems and enables PDM and product structure synchronization with its industry-leading technologies. Elysium's CADporter, CADdoctor, and CADserver software products enable the translation of all geometry from one CAD system to another with the industry's highest success rate. Platforms supported include, ABAQUS/CAE, ACIS, CATIA, Inventor, I-deas, Metrix Build!IT, One Space Designer, Horizon, JT, Parasolid, Pro/Engineer, SolidWorks, Unigraphics and other major MCAD products. Elysium has successful partnerships with several major software companies including ABAQUS, Autodesk, CoCreate, UGS, Maya Metrix, PTC, SmarTeam, SolidWorks, and Spatial. Elysium is a member of the AIAG and a sponsor of Renault F1 Team.
For additional information about Elysium's products and services, please visit http://www.elysiuminc.com.

CAD•portal, CADporter, CADserver, CADdoctor, CADpdm, and CADfeature are trademarks of Elysium Co., Ltd. and Elysium Inc. All other products are trademarks or registered trademarks of their respective companies.
Company Contact:
Leanne Olsgaard
Elysium Inc.
+1 (248) 799-9800
leanne.olsgaard@elysiuminc.com
Press Contact:
Rachael Dalton- Taggart
Strategic Reach
+1 (303) 487-7406
rachael@strategicreachpr.com
# # #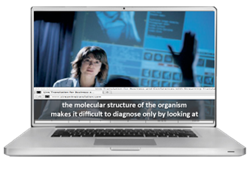 (PRWEB) December 10, 2013
The World Trade Center in Atlanta streamed an unprecedented course on entrepreneurship that was delivered online in over 50 languages simultaneously using a software called Translate Your World. Tears streamed down the faces of professors and students in Haiti, because, for the first time, they understood the lectures. Rave "thank you" web chats poured in from Africa, Europe, and Asia, thanking the dynamic teachers from School For Startups for offering their course in dozens of languages. This World Trade Center Atlanta event was the first time in history that education streamed across the Internet in over 50 languages at the same time.
Today's increased bandwidth combined with the latest speech translation technologies crush the language barrier and open education to a prospective 4 billion people who own a computer, irrespective of where they are located or what language they speak. The new cross-language speech translation software by Translate Your World translates what people say in real-time for a global audience as subtitles or as synthesized computer voice like Apple's Siri for any conferencing software (e.g. WebEx, Skype, Blackboard) and for all devices. The low bandwidth required for speech translation made it possible for the World Trade Center in Atlanta to stream to regions heretofore unreachable.
As institutions race to prepare their classrooms for global Internet broadcast, spoken language has been the insurmountable barrier. Understanding the spoken word affects not only class lecturers, but also educational recruiters and marketers. New speech translation software does for spoken voices what "Google Translate" does for text; they translate what people say in a way that the listener understands. For education, this means translating a teacher's lectures from the podium into another language; giving recruiters new cross-language software to speak with prospective students; and offering avenues for promotional presentations in other languages.
Importantly, voice translation technologies reduce the cost of class translation by up to 95%, and quickly morph a classroom from local to global in a matter of days. Traditional lecture translation can easily cost $ 20,000 per 10-week course per language, and take months to prepare. Today's voice translation products translate the professor's voice directly as the professor speaks in real-time, then provide online interfaces for follow-up translation improvement, reducing the cost to $ 1,000 per 10-week course per language.
Companies in this arena:
Speech translation:
Several speech translation solutions for cross-language speaking were introduced in 2013 by Translate Your World. The solutions unite strong and tested software by Microsoft, Dragon, Google, and others into cross-language applications for educational and business use. The software makes real-time "live" voice translation, presentations, and cross-language conversations both feasible and inexpensive. Options include subtitles and computerized voice, plus capability to save in a database with an interface to improve and combine with video.
Classrooms on mobile:
Institutions also find the need to move their classrooms to mobile devices. Particularly for students abroad, mobile and tablet may be the only reliable Internet access available. IntelaText displays voice translation as real-time subtitles on mobile, and also provides mobile applications for teachers to converse with students and parents across language barriers.
Mobile tutoring:
Mobile Tutor is a cross-language talking and texting application that provides personal support for student-teacher-tutor relationships throughout the educational cycle. Each participant speaks or texts in their preferred language, translated for the recipient.
International recruiting:
For recruiting technologies, Streaming Translation uses voice translation software to offer online presentations across languages, webinar subtitles, and speech translation for Skype, WebEx, and similar.
The World Trade Center in Atlanta was the first organization in history to offer a college level course in 50 languages at the same time using speech translation software. Hopefully the first of many, because now all of the major speech technologies have reached a level of development that enable them to be used together in harmony for worldwide education at dramatically lower cost.
Kuala Lumpur, Malaysia (PRWEB) May 26, 2006
Linguamatix Sdn Bhd, a company specialising in the development of computer-aided translation systems, in collaboration with Airocom Technology Berhad today announced the launch of a SMS-based translation service for the Malaysian public called LinguaMobile.
Earlier this year the Company released a trial online translation system, LinguaWeb Trial at http://www.linguamatix.com/linguaweb, which allows users to search and surf all the English Internet content in Bahasa Malaysia. According to Linguamatix Vice-President of Sales & Marketing, Zaidon Omar Baki, The response to LinguaWeb Trial has been overwhelming. In the past 3 months more than 60,000 Malaysians have submitted 400,000 translation queries for over 100 million words, the equivalent of 5,500 pages of text every day. Most users are students from schools and universities, private and public sector employees, and even some professional translators. We have even heard from Malaysians overseas in the UK and the US. I believe the greatest impact has come from Malay speakers realising that they can access information on the Internet in Bahasa Malaysia.
Based on user feedback Linguamatixs translation technology can now be accessed anytime and anywhere via:
The Internet (by using a computer),

Wireless broadband (by using PDA mobile devices), and

Mobile phone (by SMS access).
Linguamatix has collaborated with local content aggregator, Airocom Technology Berhad, which provides the messaging technology and infrastructure to enable the Linguamatix translation service to be made available on mobile devices. Airocom was chosen as an ideal technology partner as the infrastructure they provide can be accessed by all major cellular operators. The launch of LinguaMobile on Airocoms platform not only enhances our solution offerings, but will further strengthen Airocoms market positioning in the private and public sector, said Fauzi Jamaudin, Chief Executive Officer of Airocom Technology Berhad. The translation service is not only made available on all cellular networks, but also on the whole range of mobile devices ranging from the low cost to the most sophisticated devices, added Fauzi.
Users can send an SMS to translate English text to Bahasa Malaysia by entering "[EM][space][English text]" and sending it to 33030. To send a translated message to friends, users can type "[EM][recipient's mobile phone number][space][English text]" and send to 33030. The SMS service is targeted at users who want to find a quick answer to their English queries in Bahasa Malaysia and/or share text with friends using a different language. For both services, users will be charged 0.50 sen per successful SMS transaction.
Linguamatixs high-throughput translation engine, LinguaBASE enables translation at the rate of 500,000 words per minute per CPU which allows for the real-time translation of millions of webpages per day from English to Bahasa Malaysia. Whilst computer-aided translation systems are not designed to replace professional human translators, they are particularly useful for providing users with a basic understanding of content for gisting purposes.
Linguamatix will continue to provide new and improved translation systems and services for the local and global market and the company is now focusing on developing various other language pairs. We will continuously enhance the system based on user feedback and we expect to provide more exciting news over the next 12 months, Zaidon said.
About Linguamatix
In 2004, Linguamatix Sdn Bhd commenced development of high-throughput computer translation systems for the global market. The Companys first product incorporates English and Bahasa Malaysia. Future languages will include Mandarin, Spanish, Arabic and other languages which are in high demand in various parts of the world. It is envisaged that Linguamatixs technologies will meet the demand for access to information by non-English speakers around the world.
About Airocom Technology Berhad
Airocom was established on 15 November 1999 as a software application developer and integrator, specializing in SMS applications and communication solutions. Airocom obtained the prestigious pioneer MSC status in the year 2000 and began its research and development activities by developing applications for the mobile service operators, particularly on the SMS gateway platform. Today, it has emerged to be a total wireless communication solutions provider in providing a comprehensive suite of solutions for the mobile service operators, the enterprise and the mobile consumers.
Translation technology powered by LinguaBASE
Communication technology by Airocom
###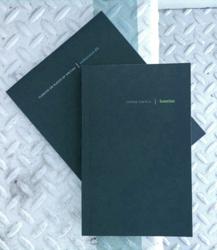 Los Angeles, CA (PRWEB) October 15, 2012
Translation is a great way to read a literary text because it forces you to exhaust the complexities of meaning through deep reading, says Paul Vangelisti, author of over twenty books of poetry, NEA Translation and Poetry Fellow, and Chair of Otis College of Art and Designs MFA in Writing. The College has developed a special translation track in response to the increasing need for access to world literary traditions.
Many writers regard the practice of translation as an essential component of their craft, whether to study the work of an author they admire, to make that work available to readers in another language, or simply to inform and invigorate their own writing.
Otis graduate students consider the craft of literary translation both in the strict sense of the term, and as an independent strategy for writing. They examine three distinct types of translation: interlingual, i.e. from one language to another, intratextual, i.e. translation within a given language, and intersemiotic or intermedia translation. Students who choose the translation track will produce a book-length translation of literary prose or poetry as their thesis project.
Otis is uniquely positioned to offer a translation emphasis based on its facultys achievements in the field, its curricular focus on international writing, and its commitment to publishing works in translation. Graduate faculty members Guy Bennett, Jen Hofer, and Paul Vangelisti have published numerous works of literary translation, receiving major awards from PEN American Center, the Academy of American Poets, and PEN Center USA.
As the only full-residency MFA writing program in the city of Los Angeles, Otis makes the most of its location in a diverse, complex, multilingual city that has inspired writers ranging from Thomas Pynchon to Octavio Paz, Chester Himes to Thomas Mann. The program is enriched by the eclectic literary resources of L.A. -- its book festivals, reading series, galleries and museums, small presses, legendary writers haunts, and independent bookstores.
Biweekly literary events at Otis bring in writers, translators, and editors from around the world to discuss their work with students. Other graduate and undergraduate programs in Fine Arts, Graphic Design, Public Practice, Digital Media, Illustration, and Book Arts, offer the possibility for interdisciplinary projects and artistic collaboration.
A hallmark of Otis Graduate Writing Program is the press, Otis Books | Seismicity Editions. Established in 2003 as an alternative to both corporate and small press publishing, Otis Books is committed to publishing innovative works of contemporary fiction, poetry, essays, and creative non-fiction in high quality, elegantly designed editions. The press publishes four books annually, at least one of which is a work in translation. The program also publishes OR, a free-of-charge literary tabloid featuring an international array of renowned poets, prose writers, and visual artists.
ABOUT THE MFA WRITING PROGRAM AT OTIS

Founded in 2000, the two-year residency program offers an MFA with tracks in prose, poetry, and literary translation. Workshops and literary seminars culminate in the completion of a creative thesis, while two-year paid practicums in teaching or publishing prepare students to work in fields that complement a lasting writing practice. Otis admits eight students each year to the degree program, maintaining small class sizes and a close working relationship between students and faculty. Additional information is available at http://gw.otis.edu.
ABOUT OTIS COLLEGE OF ART AND DESIGN

Founded in Los Angeles in 1918, Otis College of Art and Design prepares diverse students of art and design to enrich the world through their creativity, their skill, and their vision. The College offers an interdisciplinary education for 1200 full-time students, awarding BFA degrees in Advertising, Architecture/Landscape/Interiors, Digital Media, Fashion Design, Illustration, Graphic Design, Product Design, Painting, Photography, Sculpture/New Genres, and Toy Design; and MFA degrees in Fine Arts, Graphic Design, Public Practice, and Writing. Continuing Education offers certificate programs as well as personal and professional development courses. Additional information is available at http://www.otis.edu.
Bihac, Bosnia and Herzegovina (PRWEB) January 12, 2012
Confused about the many new languages like Croatian, Serbian, Bosnian and Slovenian?
Need to ship a product or service to countries like Bosnia and Herzegovina, Croatia, Serbia or Slovenia?
Translation Office Hatipovic is a small company specialized in translations from English and German language into one of the Balkan languages like Bosnian, Croatian, Slovenian and Serbian. The translators make effective use of modern internet technologies and software packages to make translations accurate, consistent and reliable. We take care of all the language details to make sure the target country will get a quality translation. Our clients can request for a translation online and request the delivery in any popular format, from Word documents, PDF to any graphic formats. Translations can be delivered via email or can be sent in printed form to the client.
Countries like Bosnia Herzegovina, Croatia, Serbia and Slovenia are making a serious progress towards the goal of becoming respectable countries in the European Union. Not only they do have success in professional sports, they also make a strong push to join the European Union. This leads to an increased demand of translations that need to be delivered to those countries. News articles, technical documents and product descriptions are the usual suspects here. Translation office Hatipovic resolves the confusion by merging all major Balkan languages into one reliable translation service. We make all the necessary localizations so that the translated text is ready for Bosnia, Croatia, Serbia or Slovenia without the need to contact multiple translators for each language.
###
Find More Graphic Press Releases
ARGO Translation to Speak On Reducing the Cost of Translation












Chicago, IL (PRWEB) March 13, 2008
Argo Translation, a leader in applying advanced technologies to the process of translation and localization for the most demanding industries, announced today that its president, Peter Argondizzo, will be a featured speaker at an upcoming Gilbane seminar. The seminar, entitled Achieving Efficiency and Consistency with Translation-Oriented Authoring, will focus on the benefits of using translation-oriented authoring technology in order to reduce the translation costs for producing multilingual content.
Amy Karls of Quad/Graphics, will be joining Peter to discuss the new processes and technologies they employed to create content that is translation-friendly. Richard Sikes, Principal Consultant with LocFlowTech Inc. will also be joining the discussion.
The online webinar is scheduled for Wednesday, April 9 at 8:00 AM PDST / 11:00 AM EDST. To learn more about the seminar and registration, please visit http://www.argotrans.com/gilbane.
To register for the webinar please visit http://www.across.net/en/form_webinar_gilbane.aspx.
About ARGO Translation
Having successfully executed projects requiring simultaneous translations in 46 different languages, ARGO Translation provides specialized and professional translation services for a multitude of domains ranging from legal and technical to marketing and financial and everything in between. Argo provides efficient, accurate translation and localization services focused on quality and clarity for a wide range of companies across North America.
For more information about ARGO Translation, please contact:
Katie Porter
Argo Translation, Inc
Tel: +1.847. 901.4070
Email: katie @ argotrans.com
About the Gilbane Group
Gilbane Group analysts have been at the forefront of the application of content and information technology to enterprise applications for 20 years. Gilbane specializes in helping businesses and governments of all sizes make well-informed objective decisions about their information management strategies and projects. More at http://www.gilbane.com.
About the Quad/Graphics
Quad/Graphics is the largest privately held printer of magazines, catalogs and other commercial products in the Western Hemisphere. It has 12,000 employees worldwide and boasts annual sales of $ 2 billion. More at http://www.qg.com
About across
A spin-off of Nero AG, across Systems, headquartered in Germany, is the manufacturer of the across software solution for Corporate Translation Management. This system simplifies, accelerates, and improves the management, coordination, and implementation of translations by allowing project managers, translators, and proofreaders to all work in one system, either in-house or via a seamless connection to translation service providers. More at http://www.across.net.
###








Attachments
















©Copyright 1997-
, Vocus PRW Holdings, LLC.
Vocus, PRWeb, and Publicity Wire are trademarks or registered trademarks of Vocus, Inc. or Vocus PRW Holdings, LLC.
Weekly Translation Bloopers by Email












Orem, UT (PRWEB) January 12, 2010
Globalization Group, Inc. (GGI) announces the weekly publication of translation bloopers. Users of translation services can receive a free email subscription to international mistranslations and blunders.
"This year localization professionals began signing up for our Weekly Translation Tips to achieve quality localization," explains Solutions Architect and former ClientSide Excellence Localization Manager-of-the-Year, Kevin Maryott. "Localization professionals are also interested in reading about the humorous side of localization and some of the more "unique" translations that appear from time to time in the industry. In response to this interest, we have compiled a series of translation "bloopers" that will give our readers a few good chuckles."
Whenever possible, emails will include a link to the evidence that the blooper-of- the-week really did occur. Efforts will be made to exclude overused myths like Chevrolet's allegedly disastrous marketing of the 'Nova' car in Mexico ('no va' means 'it doesn't go' in Spanish) and the allegation that President John F. Kennedy's statement, "Ich bin ein Berliner," was misunderstood to mean, "I am a jelly donut." Instead, the weekly translation bloopers will include real world examples like the offensive German-to-English brand translation of the Audi "White Power" sports car and the more light-hearted English-to-Russian technical translation of "hydraulic rams" as "wet sheep."
Translation users who wish to avoid the negative consequences of such bloopers may contact Globalization Group to receive a free quote for quality translation services.
Localization professionals on the client side may safely subscribe to receive Weekly Translation Bloopers here: http://www.globalization-group.com/mkt/subscribe
ABOUT GLOBALIZATION GROUP, INC.

Globalization Group, Inc. (GGI) is a leading full-service provider of linguistic solutions. Founded in 1998 by a seasoned team of language professionals, GGI provides industry leaders with the language support, expertise, and customer service they need to remain competitive globally. GGI clients include JVC, Mitsubishi, Hitachi, Microsoft, Cardinal Health, other Fortune 500 companies, and small businesses. GGI supports over 200 languages and dialects from its headquarters in Orem, UT and its offices in Asia and Europe.
Contact GGI for a free translation quote or for more information on document translation, website localization and testing, software localization and testing, multimedia localization, multilingual voice-over, conference interpretation, global marketing, and multilingual staffing.
###
©Copyright 1997-
, Vocus PRW Holdings, LLC.
Vocus, PRWeb, and Publicity Wire are trademarks or registered trademarks of Vocus, Inc. or Vocus PRW Holdings, LLC.
Find More Ram Press Releases
The Company That Changed The Face Of Translation Industry In Singapore Celebrates its 10th Anniversary











Singapore, SGP (PRWEB) May 26, 2006
Lingua Tech Singapore, the leading localization solution provider in Singapore, celebrates its 10th year in the localization industry this year.
Lingua Tech Singapore has braved several economic crises to emerge as one of the prominent players in the localization industry in the region. Starting out at as a humble 3-man team, Lingua Tech Singapore now employs more than 20 full-time employees here in Singapore. It also boasts of an extensive worldwide network of more than 500 qualified translators and a branch office in Shanghai, China.
For the past decade, Lingua Tech Singapore has been spearheading the localization industry by being one of the first in Singapore to introduce Computer Assisted Translation Tools to the industry. It is also one of the first to introduce customer-centric turnkey localization solutions and localized project management services which revolutionalised the Translation Industry here in Singapore.
Lingua Tech Singapore has projected a 50% growth in their sales turnover for 2006 and is optimistic about its expansion plans which includes branches and representation offices in Hong Kong, Thailand and Taiwan.
In conjunction with its 10th anniversary celebration, Lingua Tech Singapore will be organizing a series of localization awareness workshops and seminars here in Singapore for its clients and those who are interested in the reaching out to the global market.
Lingua Tech Singapore's customers spans a wide-range of industries and it includes industry leaders such as Sony-Ericsson, Philips, Motorola, BenQ-Siemens, Samsung in the Telecommunication industry; GSK, Sanofi, John Hopkins in the Pharmaceutical industry; Seagate, Intel, HP, Sandisk in the IT sector; Yahoo, MSN, Kazaa in the Internet Solution Industry.
About Lingua Tech Singapore
Established in 1996, Lingua Tech is one of the pioneers in translation/localization in Singapore. Today, it is the leading language service company and is one of the most successful ones in Singapore. The company offers turn-key localization solutions to both local and foreign government agencies, Fortune 500 companies as well as high-growth SMEs in the region and worldwide. For more information, please visit: http://www.linguasg.com
For more information, please contact:
Managing Director
Nickson Cheng
Tel: +65 6324 1181
Fax: +65 6324 1911
http://www.linguasg.com
###
©Copyright 1997-
, Vocus PRW Holdings, LLC.
Vocus, PRWeb, and Publicity Wire are trademarks or registered trademarks of Vocus, Inc. or Vocus PRW Holdings, LLC.
Related Tech Press Releases