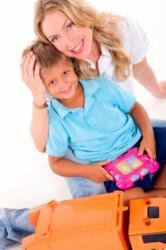 New York, New York (PRWEB) December 06, 2012
Christmas toys for kids under $ 25 can be difficult to find through some retailers. ThoseTechGuys.com have put together a list of the top toys requested this season by boys and girls in this price range. This review has been published online and includes how one retailer is discounting toys by 40 percent or more to entice online shopping.
Video game branding is one thing that has remained consistent year after year with popular toys. The Halo game series helped to produce mullions of units sold of games and merchandise. The Mega Bloks company from Canada offers many of the Halo branded toys for children. One commonly requested toy for the 2012 season is the Covenant Banshee.
This ground support aircraft includes one soldier in its packaged configuration. This 8 and up toy is one that is popular with many boys and some girls that know the Halo series. Those Tech Guys found this toy selling for 36 percent off online.
The Angry Birds application has sold millions and many more have downloaded free versions of this game. One of the mascots of this gaming system has been turned into a plush toy for the holidays. This new toy is marketed to the 5 and under age group although it can be requested by older children.
This Angry Birds plush toy includes sounds from the application that are recognizable. This 8-inch toy is made from non-allergenic materials to ensure that it is safe for children to use. Those Tech Guys found this new plush toy selling for 50 percent off online.
Model railroading toys were first created in the 1920s and have remained in use in the 21st century. The Thomas & Friends company is one of the most recognizable brands in the world. The success of the Thomas the Tank series has helped this model railroad company to produce one of the most in demand train sets for children.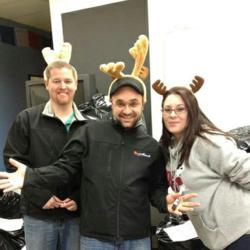 Menlo Park, CA (PRWEB) December 24, 2012
On December 19, 2012 Baynetwork, Inc. helped hand out hundreds of toys for families at JobTrain in Menlo Park. Several days earlier, Baynetwork, Inc. employees also donated toys for the same handout that helped to bring an early Christmas to the children of families at JobTrains Winter Wonderland.
As Baynetwork, Inc. increases market share and revenue giving back to the community has also grown in tandem. Being an active and giving Silicon Valley hi-tech business has also been a sharper focus throughout 2012 and the Baynetwork team has fully embraced this years giving initiatives. Selling premier IT network equipment typically helps us make others lives better by affording us additional computing power and resources for business, but in this case our increased market share and revenue has provided our team of IT hardware experts the opportunity to give more back to the community.
JobTrain, established in 1965 under the OICW affiliation, is a 501(c)(3) nonprofit, educational and training institution accredited by the Western Association of Schools and Colleges. JobTrain also provides career counseling, job placement services and specialized programs for atrisk youth. The organization is committed to eradicating the communitys cycle of homelessness, poverty, substance abuse, unemployment, incarceration, low education levels and crime all by empowering the individual through education and sustainable employment training. Theres no higher premium than recognizing the potential in every JobTrain client.
Since 1997, Baynetwork, Inc. a premier re-seller of new, pre-owned, refurbished and used network hardware equipment, used Cisco Routers, Juniper Switches, Dell Servers, Barracuda Firewalls, Ixia Testing Equipment, ShoreTel VoIP and many other premier IT hardware brands, has helped define and shape the secondary market of the IT network equipment industry. From complete network design and configuration to security analysis and private cloud deployment, Baynetwork's array of managed IT services and rapid product procurement help thousands of companies deliver digital media and content across the globe with reduced costs and shortened lead-times. Baynetwork services also include IT network asset recovery, enterprise network security, data center IT hardware replacement and managed IT services.

#########

The names of actual companies and products mentioned herein may be the trademarks of their respective owners.
For more information, press only:

Jason E. Sutherland, Marketing Director, (650) 561-8145, jason(dot)sutherland(at)baynetwork(dot)com
For more information on Baynetwork, Inc.:

http://www.baynetwork.com
H.A.F.'s Things Presents High Tech and Lingerie; High Tech Toys and Lingerie Mostly Plus Sizes











Riverside, Ca (PRWEB) February 26, 2006
High Tech and Lingerie is a brand new website starting this week. We are featuring the very popular XBox 360 and select iPod hand helds.
Also we have very sexy lingerie for those captivating full figured women. This mix is unique in that we only provide selected lingerie most of which is geared towards full figured women sizes up to 5X, and selected high tech toys for men and women. We maintain a catalog of less than 100 items logicaly organized. Think of it guys you can get your toys and get your lady somthing fun to ware at the same time. Ladies you can spend a bundle on lingerie and get your man a toy at the same time.(no problems) If there is something you want and don't see it let us know.
High Tech and Lingerie
Remember the mix of toys and lingerie will change as I ferret out what's hot in toys and lingerie week to week and day to day.
Hal Foster
H.A.F.'s Things
Riverside Ca.
951-488-5465
http://www.hafsthings.com
###
©Copyright 1997-
, Vocus PRW Holdings, LLC.
Vocus, PRWeb, and Publicity Wire are trademarks or registered trademarks of Vocus, Inc. or Vocus PRW Holdings, LLC.