Shrewsbury, NJ (PRWEB) September 17, 2013
Lifeboat Distribution, an international specialty software distributor for virtualization and other technically sophisticated products, today announced that it had signed an agreement with Nuance Communications, Inc. to distribute that companys speech recognition and document imaging products, including Dragon Naturally Speaking 12 (Premium, Professional and Legal), Dragon Dictate for Mac 3, OmniPage (OmniPage 18, OmniPage Ultimate & OmniPage Ultimate Enterprise), PDF Create, PDF Converter (PDF Converter Enterprise 8, PDF Converter Professional 8, PDF Converter 8 & PDF Converter for Mac 3), and PaperPort Professional (PaperPort Professional 14 & PaperPort Professional Enterprise 14). The products will be distributed to Lifeboats network of resellers and solution providers in the United States and Canada, and throughout Central and South America and the Caribbean.
Relationships that extend the availability and reach of Nuance industry leading software increase the effectiveness and efficiency of the Nuance sales and channel teams, said Mike Smith, Vice President Desktop Sales, Americas, Nuance Communications, Inc. Lifeboats international reach and experience in software sales coupled with the value added support they provide, will help us service our large and diverse base of partners/customers while expanding our reach into new business segments.
Were delighted at the opportunity to help Nuance reach new customers and markets in the Americas, said Dan Jamieson, Vice President and General Manager, Lifeboat Distribution. Our solution providers will see tremendous opportunities with Nuance solutions, as they help their clients boost employee and departmental productivity and offer innovative ways to improve accessibility for their customers, workers and suppliers.
Dragon NaturallySpeaking for PC and Dragon Dictate for Mac are the worlds best-selling speech recognition software programs. Dragon turns your talk into text and can make virtually any computer task easier and faster. Using your voice, Dragon does it all from capturing ideas and creating documents, to email and searching the web, to using simple voice commands to control many of the popular programs you use every day at home, work and beyond.
OmniPage, PaperPort Professional and PDF Converter deliver measureable productivity gains and cost reductions by streamlining how people create, share, store and use office documents. These solutions help millions of customers from individuals and workgroups to global enterprises automate their document workflow processes to drive efficiency, boost productivity, facilitate information sharing, drive customer service and improve security.
The Nuance products will be promoted to resellers as part of Lifeboat's exclusive Business Productivity World View software ecosystem. Resellers and solutions providers interested in offering Nuance solutions should contact Lifeboat by phone at +1.800.847.7078 (US), +1.732.389.0037 (International), +1-888-523-7777 (Canada), or by email at sales(at)lifeboatdistribution(dot)com.
About Lifeboat Distribution
Lifeboat Distribution, a subsidiary of Wayside Technology Group, Inc. (NASDAQ: WSTG), is an international specialty software distributor for virtualization/cloud computing, security, application and network infrastructure, business continuity/disaster recovery, database infrastructure and management, application lifecycle management, science/engineering, and other technically sophisticated products. The company helps software publishers recruit and build multinational solution provider networks, power their networks, and drive incremental sales revenues that complement existing sales channels. Lifeboat Distribution services thousands of solution providers, VARs, systems integrators, corporate resellers, and consultants worldwide, helping them power a rich opportunity stream, expand their margin+ services revenues, and build profitable product and service businesses. For more information, visit http://www.lifeboatdistribution.com, or call +1.800.847.7078 (US), +1.732.389.0037 (International), +1.888.523.7777 (Canada), or +31.36.8200.236 (Europe). Follow Lifeboat Distribution on Twitter (@LifeboatVAD) and Facebook (LifeboatDistribution).
###
Lifeboat is a registered trademark, and the World View hexagon is a trademark of Lifeboat Distribution in the US and other countries. Nuance and the Nuance logo are trademarks or registered trademarks of Nuance Communications, Inc. or its subsidiaries in the United States of America and/or other countries. All other company names or product names may be the trademarks of their respective owners.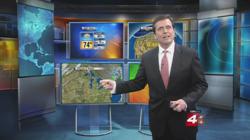 Madison, Wisconsin (PRWEB) April 11, 2012
Weather Central, makers of the most viewed weather system in the world, today announced that Post-Newsweek Stations Inc., the television broadcasting business unit of the Washington Post Company, has completed installation of Fusion Studio, ESP:LIVE, RouteCast
Graphics Systems Corporation to Reveal SolidWorks 2006 at "Launch Day" Events Throughout Wisconsin and Illinois in June











Menomonee Falls, WI (PRWEB) May 25, 2005
Graphics Systems Corporation, headquartered in Menomonee Falls, WI is pleased to announce its SolidWorks 2006 Launch Day Schedule. GXSC invites designers and engineers to be one of the first to see the latest design innovations available only in SolidWorks and COSMOS 2006 software. SolidWorks 2006 features the best performance, unmatched ease-of-use, and the most time-saving capabilities of any mechanical design system available. Preview new 2D-to-3D transition tools and learn about special productivity enhancements tools for machinery, consumer products, and sheet metal.
Launch Days will be held 8 a.m. to noon on June 2 in GXSC's Menomonee Falls, WI office and in Oakbrook Terrace, IL at the Couryard Marriott and June 3 in Rockford, IL at TechWorks. The following week Launch Days will be held 8 a.m. to noon June 7 in GXCS's Madison, WI office; June 8 in LaCrosse, WI at the Hampton Inn; June 9 in Wausau, WI at the Park Plaza; and June 10 in GXSC's Green Bay, WI office. Refreshments will be served.
GXSC also plans to hold a "What's new in SolidWorks & COSMOS 2006" presentation at the fourth annual Graphics Systems Midwest SolidWorks® User Conference at 2 p.m. Thursday September 15. This presentation is part of an agenda that includes a multitude of productivity seminars, management sessions, product presentations, and networking opportunities. The event will take place September 13th-15th, 2005 at the Lake Lawn Resort in Delavan, Wisconsin. The conference is designed to help SolidWorks software users gain a clear understanding of more efficient design and manufacturing processes.
Each year, for the past three years, an average of 200+ designers and engineers—both SolidWorks users and prospective users alike—have attended this conference. It ranks as one of the most highly attended events in the SolidWorks community. GXSC has made improvements to the schedule, including more informational technical sessions and more valuable face-to-face time with solution partner exhibitors. Attendees will find registering easier this year, as they can register and pay online. Fees have been discounted for a special early bird promotion, which ends Friday, August 12, 2005.
Sponsors and exhibitors at this event include: Hewlett-Packard, SolidWorks Corporation, SmarTeam Corporation Ltd., Logopress, DriveWorks, Integrated Partner Solutions, Inc. (distributor of MechWorks - DBWorks), Synergis Adept, Revware Inc., Inform Product Development, Omega Resource Group, Schmit Prototypes, 3Dconnexion, Teksoft CAD/CAM Systems, Dimension 3D Printing, CAMTECH (EdgeCAM), La Crosse, Eau Claire, the Winona Area SolidWorks User Group (LEWA), SolidWorks Milwaukee Area Resource Team (SMART), the Madison Area SolidWorks User Group (MASWUG), the Chicago SolidWorks User's Group (CSUG), and the Northeast Wisconsin SolidWorks Users Group (NEWSUG).
For more information or to register for any of these events, contact Michelle Hansen at 1-800-454-CADD, ext. 117 or visit the website at http://www.gxsc.com.    
About Graphics Systems Corporation
Graphics Systems Corporation is the Midwest's leading provider of CAD/CAM/CAE/PDM solutions for business and industry with 15 years in business and over 125 years of combined engineering experience. Major product offerings through Graphics Systems include SolidWorks, Cosmos FEA, PDMWorks, SMARTEAM, DBWorks, MoldWorks, DriveWorks, Dimension 3D printers and more. As a SolidWorks Authorized Training & Support Center, Graphics Systems offers classes, technical support services, and free monthly technical sessions. Graphics Systems has offices in Menomonee Falls, Madison, Green Bay, WI, and Oakbrook Terrace, IL.
For more information on Graphics Systems Corporation, please call Michelle Hansen at 800-454-CADD ext. 117 or visit http://www.gxsc.com.
###
©Copyright 1997-
, Vocus PRW Holdings, LLC.
Vocus, PRWeb, and Publicity Wire are trademarks or registered trademarks of Vocus, Inc. or Vocus PRW Holdings, LLC.
RYL: Path of the Emperor MMORPG Online Video Game Launches in over 8,100 Retailers on June 21, 2005 throughout North America











Costa Mesa, CA (PRWEB) June 21, 2005
Planetwide Games (http://www.ryl.net) innovative publisher and distributor of RYL: Path of the Emperor has announced today that major video game retailers such as EB Games, Gamestop, and mass market, electronics, and online retailers such as Best Buy, Fry's Electronics, CompUSA and Amazon.com will be among the first to sell the highly anticipated new Massive Multiplayer Online Role Playing Game RYL: Path of the Emperor, according to Planetwide Games' President, Kevin Donovan. RYL: Path of the Emperor is one of the world's most popular Massive Multiplayer Online Role Playing Games.
On June 21, 2005, consumers will finally be able to get their hands on and purchase the retail box of RYL: Path of the Emperor. "Buying the retail box is the first step towards winning the $ 1,000,000 grand prize" says Donovan. "Players who purchase the game at retail will now be eligible to enter the $ 1,000,000 tournament that starts on July 1, 2005." Interested players can view more details about the tournament rules and regulations at http://www.RYL.net.
RYL: Path of the Emperor is the first MMORPG to offer a $ 1,000,000 Grand Prize to the winner of a Player vs. Player Skill-Based Tournament. All Tournament Players will have equal chances to qualify monthly for the $ 1,000,000 Tournament. Player's scores will start at zero at the beginning of each months qualifying. The RYL $ 1,000,000 qualifying tournament will start July 1, 2005 and will end April 30, 2006, culminating in a RYL: Path of the Emperor Final Tournament event to be broadcast live and to take place in conjunction with the E3 Video Game Expo in May 2006.
"Planetwide Games is very proud to be launching the new RYL: Path of the Emperor video game across our massive retail and e-tail distribution partnership network throughout North America" said Donovan. "RYL: Path of the Emperor has become a live interactive global community. RYL is also the first fantasy MMORPG to be comprised of true Player vs. Player and Guild vs. Guild action. RYL's 100% realistic 3D game play complete with ever changing environmental effects it's intuitive combat system is quick and clean, allowing players to move more easily through the levels, much more so than in any other MMORPG."
RYL: Path of the Emperor is a persistent universe or role-playing game (RPG). RYL players start off at Level 1, with minimal skills and abilities, but over time they gain experience points, through achievement, which allows them to advance to Level 2, and beyond. As RYL players advance to each level they discover new and stronger skills, which assist them in their ability to try and survive during all encompassing battles against powerful monsters.
In the RYL online game, players can choose from 20 character classes and assume the role of a Warrior, Cleric, Mage, and Assassin and then explore the many exotic locations within boundless miles of terrain and virtual real estate. In RYL: Path of the Emperor, players meet other players in a diverse real time environment where thousands of players simultaneously compete and take part in specific quests and missions, fight monsters and other players, battle in Guild vs. Guild duels, buy, sell and trade virtual merchandise, build fortresses and even raise their own virtual Dragon. Lastly, RYL players have the chance to receive the ultimate gaming reward; to become the actual Emperor of RYL, Rule over the Land and win $ 1,000,000.
Some of the many innovative features of RYL: Path of the Emperor include:
-- True Player vs. Player (PVP) Action
-- Guild vs. Guild Battles
-- Customized Character Creation
-- Hundreds of Quests
-- Compelling and Intuitive Combat System
-- Innovative, Customizable "Skill System"
-- Upgradeable and Limitless Armor and Weapons System
-- Build Fortresses
-- Create Flying Siege Gliders
-- Commandeer Battering Rams
-- Persistent Universe
-- Thousands of Miles of Treacherous and Exotic Terrain
-- Virtual Real Estate Ownership
-- Become the Emperor and Rule the Land
About Planetwide Games
Based in Costa Mesa, CA, Planetwide Games (a Bluetorch On-Line Games, Inc. company) is establishing itself as a provider of leading online video games and interactive entertainment. Planetwide Games also develops proprietary online technology, software products, and is building a worldwide network of affiliates to distribute their games. Visit http://www.RYL.net or http://www.PlanetwideGames.com.
Company contact:
Mark Politi
VP Sales and Marketing
Planetwide Games
(800) 560-2993 x202
Mark@PlanetwideGames.com
Media contact:
Rita Tennyson
Terpin Communications
(310) 821-6100 x104
rita@terpin.com
# # #








Attachments

























©Copyright 1997-
, Vocus PRW Holdings, LLC.
Vocus, PRWeb, and Publicity Wire are trademarks or registered trademarks of Vocus, Inc. or Vocus PRW Holdings, LLC.
Related Ram Press Releases