Guelph, Ontario (PRWEB) May 31, 2013
Art and design students finally have a platform for sharing the truth about the challenges of battling for acceptance into coveted top university programs.
Karen Kesteloot of PortPrep is launching the Beating the Odds Student Success Stories Video Blog Contest on June 1st to give students a voice. Students from around the world can submit video entries by July 4th and win prizes that will prepare them for success.
Every participant will be rewarded 1/2 hour of instruction by Karen Kesteloot. The best entries will receive a full course of summer study that consists of six 2-hour classes within two months. Classes can be conducted in person at the PortPrep studio or through video. Through these classes, Karen aims to prepare students for post-secondary school and give them a competitive edge before classes start.
To join our contest, read the guidelines for your video entries by clicking on this link. http://portprep.com/wp/wp-content/uploads/2013/05/Guidelines-for-Video-Blog-Entries.pdf
WHY SHOULD STUDENTS TELL THEIR STORIES ON HOW THEY GOT ACCEPTED INTO ART AND DESIGN PROGRAMS?
Karen Kesteloot, a leading expert in art portfolios for college admissions, revealed, The real story here is that between 2,000 and 4,000 students apply each year to a top arts program but only 60-150 students can gain admission. How do these students manage to get accepted when so few high schools know what colleges really need?
She also found out that the parents have been frustrated with the education systems limitations. Some of the more challenging programs to get accepted into like Sheridans esteemed Animation program, require students to have studied art in a post secondary institute before applying and often have to re-apply.
A mother of a graphics student named Kylie said, We had no idea she would need drawing for graphicswe realized the only way she could get a portfolio ready in time was to take private lessons.
With these roadblocks to the arts programs unbeknownst to applicants, it begs the question: which students are getting accepted into the better college programs and how are they managing to do it?
Through the entries that you will submit to us, Karen intends to show students applying to the best art and design colleges what they need to do to increase their chances of getting accepted. Students will finally learn what extra lessons or private schooling is truly necessary to get into the most competitive programs!
ABOUT KAREN KESTELOOT
Karen Kesteloot is a trusted authority on art portfolio preparation and founded PortPrep in a response to the increasing number of students that appealed for help. Karens broad education in art and design enables her to help students from many different disciplines get accepted. Karen has certificates, diplomas and degrees from the following institutions: Humber College, OCA, University of Guelph, Parsons (Paris), Institute Lorenzo de Medici, and Sheridan College and has taught at Sheridan College, University of Guelph, High Point University, and the several independent art schools.
PortPrep is headquartered in Guelph, Ontario, Canada and has enjoyed a 100% placement rate. Karen can be reached at info(at)portprep(dot)com or at 519-803-2539. You can also visit the site at http://portprep.com.
Related Graphic Press Releases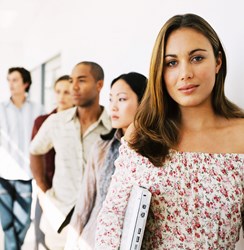 (PRWEB UK) 25 July 2013
The proliferation of social media has undoubtedly had an impact on how people look for jobs and probably nowhere more so than for students heading onto the jobs market for the first time. Data released earlier in the year* suggested that over the past two years, nearly two thirds of employers (59%) have increased the proportion of vacancies that they advertise on social media platforms such as Facebook and LinkedIn. This is good news for those looking for a new job, but leading ID fraud expert, Equifax, is urging job seekers to take care when posting CVs online and through social media sites.
Job seekers have become increasingly reliant on online recruitment sites to secure employment, explained Neil Munroe, External Affairs Director at Equifax. But people desperately trying to find a new job are also prime targets for fraudsters. Unfortunately, posting CVs online can increase the risk of falling victim to ID fraud and phishing emails.
Young people trying to get onto the jobs ladder could fall into the trap of placing more trust than they should in websites they find and post or provide an enormous amount of personal information online when they upload their CV. There are of course many job recruitment sites that are reputable and secure, but fraudsters are unscrupulous and will use any method to obtain personal information. We are therefore urging job hunters to look closely at the sites they are using to ensure they are legitimate and secure before providing any information.
The Metropolitan Police claims that it takes just 3 pieces of personal information to commit ID fraud. Equifax is, therefore, advising those looking for jobs to be cautious about what information they supply and ensure that they are not revealing too much. Equifax is also warning job seekers not to succumb to phishing emails they might receive asking for information in exchange for possible job interviews.
It is completely understandable that job hunters are going to want to get their CV out to as many potential employers as possible, concluded Neil Munroe. But they really must be careful how much personal information they give away.
To help protect job seekers from becoming victims of ID fraud when trying to find their dream job, Equifax has put together the following tips:
TOP TIPS TO PROTECT PERSONAL DETAILS WHEN APPLYING FOR JOBS ONLINE


Dont give out all your personal information on your CV when posting it online or making it available to others you can always provide more information at a later date
Ensure that the company or individual that has got in contact with you is genuine by carrying out some background checks on them
Check that websites on which you upload personal details have security locks to reduce the risk of them being hacked into
Never send any bank account details until you are totally sure that the job you have been offered is genuine and can transfer money securely
Make sure you have virus protection on your computer, which is regularly updated and a Firewall
*experHR March 2013
About Equifax

Equifax is a global leader in consumer, commercial and workforce information solutions, providing businesses of all sizes and consumers with information they can trust. We organize and assimilate data on more than 500 million consumers and 81 million businesses worldwide, and use advanced analytics and proprietary technology to create and deliver customized insights that enrich both the performance of businesses and the lives of consumers.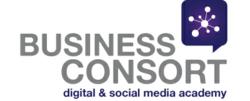 (PRWEB UK) 16 October 2012
Business Consort - The Digital and Social Media Marketing Academy are helping businesses adapt their digital marketing strategies in a post PC era.
The innovative training company and marketing agency has launched fast track, online training courses to help businesses realise how mobile marketing can be quickly implemented into their business.
They have written a 21 page digital and social media guide which can be downloaded - free of charge from their website too.
By 2013, more people will use mobile phones than PCs to get online and the number of networked devices in 2015 will be twice that of the population.
50% of all Internet use is via a mobile device.
In mid-2011, we also reached the point at which consumers were spending more time on their mobile devices than on their PCs.
According to a recent survey from Compuware, 40% of users have turned to a competitors site after a bad mobile experience.
The biggest frustrations when mobile browsing are;
1.


IRVINE, Calif. (PRWEB) October 7, 2008
The laptop offers a sleek and stylish new design and unique features directly inspired by Best Buy customer feedback and Toshiba market research. The companies worked together as part of Best Buy's Blue Label(tm) series, to meet the specific requests for what consumers want from their consumer electronic devices.
In a survey conducted by Best Buy to find what its customers want in their "ideal laptop," it was discovered that consumers wished most for longer battery life, a thin and lightweight design, a superb warranty, and the ability to see the keyboard in poor lighting conditions like on an airplane or in the family room during movie night. This survey helped validate the research that Toshiba frequently conducts to help ensure that it best serves the desires of consumers.
To meet these desires the Satellite E105 offers up to 5.5 hours of battery(1) life, which exceeds what other standard equipped 14.1-inch laptops are traditionally capable. Weighing less than 5 pounds(2), the Satellite E105 is lighter than most in its class, and at only 1.2-inches thin, is slimmer too. Also, by incorporating an intuitive backlit keyboard users have a creative solution for working in a variety of low light conditions. Each laptop comes with a standard two-year Toshiba international limited warranty(3), 30 days of free Geek Squad support, and a 15-month Norton Anti Virus subscription to ensure dependable long-term system performance.
Through an emphasis on aesthetics, the Satellite E105 flaunts a sophisticated Mocha color pattern with the luster of Toshiba's Fusion finish. The laptop's detail-orientated design extends to its undercarriage, which is made of a single-piece bottom panel and meticulously accented rubber feet. Feather-Touch LED multimedia control buttons are included to further contribute to the Satellite E105's modern design. The collective features and design elements of the Satellite E105 help create a finished and modern appeal.
"Toshiba's aim is to produce high quality laptops with features that consumers look for, and our combined effort with Best Buy has helped us further realize this goal," said Carl Pinto, vice president of product development, Digital Products Division, Toshiba America Information Systems, Inc. "The Satellite E105 is a special laptop, and we are delighted with the result and the opportunity to bring this impressive machine to market."
The Satellite E105 is loaded with Windows Vista 64-bit(4) Home Premium, 4GB of RAM(5) and an Intel(R) Core(TM) 2 mobile processor(6), accommodating users who require maximum performance for strenuous processing hungry activities, including multimedia activities such as watching movies, streaming online video and music.
The Satellite E105 has achieved a Silver status through the Green Electronic Council's Electronic Product Environmental Assessment Tool (EPEAT), which reduces the amount of harmful e-waste commonly found within consumer electronic products.
With a starting price of $ 1,249.99(7), the Satellite E105 is available Best Buy retail stores nationwide or online at http://www.BestBuy.com. Detailed product information is available at http://www.explore.toshiba.com/E105.
The following indicates the specifications and price associated with the Satellite E105:
Satellite E105-S1402 Unique Specifications (ESUP $ 1,249.99(7))
Software to Use Multiple PCs as if They Were One











Trier, Germany (PRWEB) December 8, 2006
Bartels Media released version 3 of the multi monitor software MaxiVista. The new version makes data exchange between multiple computers as easy as 1-2-3. MaxiVista utilizes the standard Windows clipboard as a hub to share data among all network connected computers. Any text, bitmaps or files copied to the clipboard on one computer can optionally be transmitted to all other computers for further access.
The 'Swiss army knife' for users of multiple computers
The main feature allows using the monitor of a laptop as an extra monitor for the Primary PC. Program windows can be seamlessly moved across the monitors. The enlarged desktop area avoids overlapping windows and makes accessing multiple programs easier.
The inventor Gunnar Bartels remembers the birth of the patented software: "In our office, we always regret that the high-quality displays of out-of-date laptops remain unused in the shelf. MaxiVista now brings new life to the old computers as an extra monitor for our workstations".
MaxiVista performs a clever trick as computers generally lack video inputs which would be required to allow a PC to be used as a display. Instead using a video cable, MaxiVista utilizes any standard Wireless LAN or Ethernet network connection to transmit the screen contents to the laptop.
No more messing with multiple input devices
Additionally, MaxiVista allows operating up to four computers to a single mouse and keyboard. Instead of switching between computers by classic keyboard switch boxes, you seamlessly move the mouse to the computer you wish to control. All input is transmitted via the existing network connection. There are no extra cables or hardware required.
"The new clipboard sharing in v3 now perfectly complements the virtual mouse/keyboard switch. You can use two computers as if they were one," said Bartels.
MaxiVista v3 provides ultra-high screen resolutions up to 4,800 x 2,400 pixels and optimizes network parameters such as the packet size, boosting the display performance by up to 50%. Windows Vista and Windows 2003/XP for 64 Bit CPUs are now also supported.
MaxiVista runs under Windows 2000/2003/XP and Vista (in classic display mode). A free demo can be downloaded from http://www.maxivista.com. The full version is starting from US$ 29.95.
###
©Copyright 1997-
, Vocus PRW Holdings, LLC.
Vocus, PRWeb, and Publicity Wire are trademarks or registered trademarks of Vocus, Inc. or Vocus PRW Holdings, LLC.
Cuban Five Defense Requests they be Transferred to Florida or Freed on Bail











Havana (PRWEB) March 16, 2003 -
On March 12th, 2003 an urgent motion was presented to the Southern Florida District Court requesting an immediate end to the arbitrary solitary confinement imposed as of February 28th upon Antonio Guerrero, Fernando González, Ramón Labañino, René González and Gerardo Hernández.
The motion requests that the defendants be transferred to the Southern District of Florida or freed on bail during their appeals process, and in either case be permitted to count on an effective defense without government hindrance.
The motion underlines the measures adopted by US Government against the Five that totally inhibits communication with their defense attorneys, even by telephone, knowing fully that such communication is indispensable at this stage of their appeals process to prepare documents for no later than April 7th. This action therefore clearly seeks to obstruct the legal process, denying the rights of the defendants and their defenders and thereby violating the Fifth, Sixth and Eighth Amendments of the Constitution of the United States.
The Defense has requested that the Court grant them a hearing to consider the motion.
............
EXCERPTS FROM THE EMERGENCY MOTION (1)
Gerardo, Antonio, René, Fernando and Ramón have been again removed from the general population and placed in solitary confinement, where they are denied access to all visitors and telephone contacts, including contact with counsel. They are denied access to legal materials and personal effects, and deprived of normal institutional rights.
Arbitrarily placing the Five in special housing with little or no contact with the outside world at this point in the process of appeal plainly deprives them of:
-their Fifth Amendment right to due process of law,
-their Sixth Amendment right to the effective assistance of appellate counsel, and
-their Eighth Amendment protection against cruel and unusual punishment.
Renewed placement of Gerardo, Antonio, René, Fernando and Ramón in administrative segregation has nothing to do with any misconduct on their part. It is, at best, another impermissible attempt to break their indefatigable spirit or punish them for theirs letter-writing campaign and the growing support they have received in the international community. It is, at worst, another attempt to interfere with their ability to prepare properly and assist counsel in the next round of judicial proceedings.
The defendants have never violated any order of Court and have never violated any rule or direction by any United States Marshal or any officer of the Bureau of Prisons. The defendants have scrupulously observed and complied with all orders and Court procedures and have acted respectfully towards the authority of this Court and its judgments.
These recent actions by the government, therefore, have the additional effect of increasing the severity of the sentences imposed by the Court.
According to the Government of the United States, the imposition of the Special Administrative Measures (SAM) sanctions against the Five was generally relying on Part 501.2 which is applicable "to prevent disclosure of classified information".
It is inconceivable that after four and one-half years of being incarcerated the defendants would only now possess or have access to any classified materials, or that they would only now be considered a threat to disclose such information.
The government is simply and quite transparently using every weapon it has in its formidable arsenal to crush Mr. Campa and his co-defendants.
Gerardo, Antonio, René, Fernando and Ramón right to appeal and to effective assistance of counsel on appeal are in direct jeopardy due to the government's actions in this case.
The defense attorneys request the Southern District Court of Florida to order that they be transferred to a facility within the Southern District of Florida, where they may be able to exercise their Sixth Amendment right to counsel, or release them on an appropriate bond pending appeal, so that they may also be free from governmental actions designed to interfere with their right to effective assistance of counsel.
......
(1) The motion was originally filed on behalf of Fernando Gonzalez Llort, a.k.a. Ruben Campa as Defendant Campa´s Emergency Motion for Transfer to the Southern District of Florida Pending Appeal or, in the Alternative, for Release on Bond Pending Appeal. The rest of the defendants joined this motion.
©Copyright 1997-
, Vocus PRW Holdings, LLC.
Vocus, PRWeb, and Publicity Wire are trademarks or registered trademarks of Vocus, Inc. or Vocus PRW Holdings, LLC.
Related Ram Press Releases
ROCHESTER, NY (PRWEB) September 12, 2004
The University of Rochester and Rochester Institute of Technology, two major research institutions in the Rochester region, have come together, along with over a dozen community resources, to accelerate the transformation of laboratory research into local company formation. The mechanism is a Pre-Seed Workshop, to be held September 13, 14, and 23 at the historic Powers Building downtown. The workshop is designed primarily for university professors and students who are involved in technology development that could potentially form the foundation of a new high tech business. The workshop will take six high-tech business "ideas" from the two campuses and move them from concept stage to the point where they may be considered "pre-seed" companies. The overall goals of the workshop are to determine the extent to which each idea is of commercial merit, test the teams' start-up fortitude, and organize the idea to move forward.
The delivery format will be unique to Rochester. The pilot is being organized as 20% lecture and 80% hands-on working sessions. The overall feel is intended to be high-energy, fast-paced, and motivational, with a slight competitive flair. Each team will consist of a professor or technology champion with "the idea", possibly a post-doc or graduate student, an undergraduate or two, and an MBA candidate. They will be aligned with a known start-up coach from the area who will assist them during the workshop.
The teams will address the twenty most fundamental questions that must be considered before starting up a company. Questions will be answered in a series of eight break-out sessions related to the technology, the market, the competition, the business potential, etc. Participants create a number of deliverables (tables, charts, slides) during these break-out sessions which constitute the foundation of a 15 minute presentation that they deliver on the final day before a panel of experts. These experts then provide feedback on the merit of the opportunity.
Organizers and sponsoring institutions include Mark Coburn (Director, Office of Technology Transfer, University of Rochester, River Campus), Varda Main (Director, Technology Licensing Office, Rochester Institute of Technology), Mark Wilson (Principal, Initiatives consulting), Judy Albers (Vice President, Trillium Group), Paul Wetenhall (Executive Director, High Tech Rochester), Jim Senall (Managing Director, Greater Rochester Enterprise), and Montieth Estes (Attorney, Boylan Brown). Support is also being provided by the Eldredge, Fox, Perretti Group, University of Rochester College of Arts, Sciences, and Engineering, University of Rochester Simon School of Business, and RIT College of Business. M&T Bank is hosting the workshop in their office spaces within the Powers Building and SB Ashley and Associates, managers of the Powers Building, are providing office furnishings and several meals.
As Rochester transitions from being a big company town to a high tech hub in such areas as photonics, biotech, and fuel cells, the community is building a new infrastructure to support high tech startups. There are newly budding investor forums, business plan competitions, high-tech incubators, venture funds, and angel investor organizations which need an increasing pool of quality applicants. Meanwhile, hundreds of millions of dollars are invested annually in research and development at our universities. This pilot workshop, which has hopes of growing into an ongoing event, is designed as a first bridge between the two.
Rochester's universities may have latent high-tech ideas that aren't being commercialized because the area's assistance for the concept/pre-seed stage is limited. High-tech, pre-seed teams need hands-on working time with commercialization experts to move an idea out of the starting blocks. The Pre-Seed Workshop is specifically designed to provide the region with an efficient way to give large numbers of high tech ideas a solid entrée into the pre-seed stage and vet ideas that possibly shouldn't go forward. Ultimately, sponsoring organizations are hoping that this mechanism will spur the formation of new companies, provide additional revenues to the area, and create jobs.
# # #
Related Tech Press Releases
Dodge Continues to Give Consumers What They Want












San Antonio, Texas (Vocus/PRWEB) December 03, 2010
Now is one of the best times to come in and test drive Dodge's current selection of Ram pickup trucks at Ingram Park Chrysler Jeep Dodge, the #1 Dodge dealer in the San Antonio area. Ram trucks are known to be tough and dependable. The market for this type of vehicle is always competitive, but Dodge seems to always stand out above the rest. They continually listen to their customers and give them what they want; recent examples include the newest models of Rams available called the Outdoorsman and Laramie Longhorn Edition.
Nothing compares to the Ram Outdoorsman if you are an avid hunter or spend a lot of time outdoors. The addition of lockable RamBox storage located in the truck's bed is ideal for hunters and fishermen. Multi-link rear coil suspension comes standard and will provide all occupants with a comfortable ride that is efficient at cornering. According to Ronnie "Cuz" Strickland of Mossy Oak, "Until now, no truck brand has stepped up to say "we get it, we do it, so we'll build it." My hat is off to Ram for honestly addressing outdoorsmen with the Outdoorsman, and for having thinking, outdoor people design the features. It makes me feel like someone is listening. Heck, give 'em all a raise."
Along with the Outdoorsman, Dodge has also added the Longhorn Edition to their line of Rams. First debuting at the 2010 Texas State Fair, the interior is where it stands out from most other pickups. It is furnished in full leather and has real wood grain trim all through the vehicle. Even the map pockets behind the front seats have the look of a saddle bag. The Longhorn edition won the highly coveted "Truck of Texas" award in 2010. Michael Herzing, President of Texas Auto Writers Association, had this to say about the Laramie Longhorn:
"Some of the added touches like the leather saddle bags and other Southwest details are uniquely Texan but appeal to everyone. You've got to love how tough it is and how comfortable it is, especially if you're in a truck all day, like many Texans."
In addition to giving consumers what they want, Dodge Rams continue to be one of the best trucks for working outdoors. Their partnership with Switch-N-Go has enabled them to develop a system to change out truck bodies that is easily mounted on the frame of the pickup. At the 2010 SEMA Show, the Ram was able to show off its customizability by equipping the trucks with Vanair systems, mobile oil change systems, and custom made racks.
Dodge's commitment to listening to their customers and improving their vehicles is second to none. This is apparent in their line of Ram pickup trucks. Ingram Park Chrysler Dodge Jeep, the leading Dodge dealership in the San Antonio area, currently offers the full line of Dodge Rams, and is committed to finding the right Dodge vehicle for drivers.
# # #
©Copyright 1997-2010, Vocus PRW Holdings, LLC.
Vocus, PRWeb and Publicity Wire are trademarks or registered trademarks of Vocus, Inc. or Vocus PRW Holdings, LLC.
Related Ram Press Releases